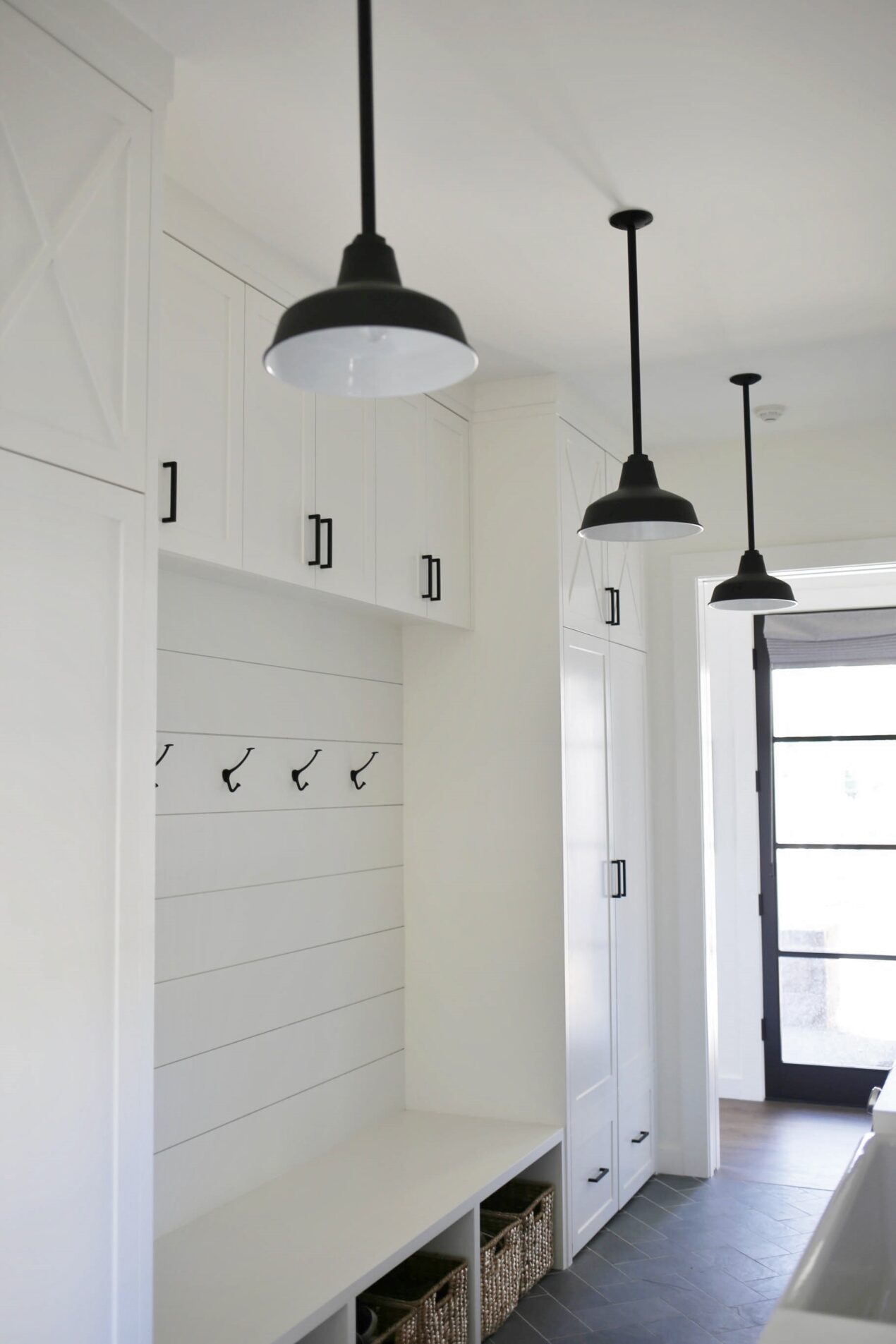 Popular Pins Give Glimpse into Trending Lighting Styles
We all know that Pinterest is a go-to source for inspiration on everything from food and drinks to pickup trucks, DIY hacks, and yes, home décor and lighting. Since it's founding in 2010, Pinterest has grown to more than 478 million monthly active users who have saved more than 240 billion pins.
Our Pinterest boards offer a glimpse into customer favorites so today, we're taking a look back at some of our most-liked and repinned photos from 2022.
This beautiful setting is from a 1970s-era, single-level home, located in British Columbia, Canada. The homeowners completed a major renovation on the kitchen, living, and dining areas. They chose the Primary Schoolhouse Flush Mount Light to add a vintage touch. This American-made light is customized with a small opaque shade, Black fitter, and a triple painted band of Black. Three Fargo Wall Sconces, also in Black, highlight the kitchen's open shelving.
This photo proved to be very popular this year! Sara transformed her attic, once a dark space filled with storage boxes, into a beautiful guest room. The cozy beds include Bowie Wall Sconces to give each guest their own personal reading light. For more inspiration, click over to our Playrooms, Nurseries & Kids' Bedrooms board on Pinterest!
There is no shortage of farmhouse pins as the current trend shows no signs of fading. This gorgeous photo, courtesy of @alliemboss, features plenty of fall inspiration and our beautiful handcrafted Wilcox Vented Gooseneck Lights. Allie customized these wall lights with generous 16″ shades, a Galvanized finish, and circle slot vents. The fixtures are mounted on sturdy G19 gooseneck arms.
Like so many home projects, Kasey's new mudroom design started with inspiration from Pinterest. The photo that caught Kasey's eye was a clean, white mudroom paired with a farmhouse sink, black hardware, and barn pendants. Kasey replicated the look with Barn Light's Avalon Stem Mount Pendants for her narrow space. She customized these American-made pendant lights with 12″ shades, a Textured Black finish, and 24″ stems. You can see more of the project in this blog post!
And of course many of our favorite Pinterest boards involve barns!  Lindsey and her husband purchased 2.5 acres in San Luis Obispo, a small town on the central coast of California, where they designed and built their dream home, garage, and barn. Lindsey chose the All Weather Gooseneck Farm Light for her barn and customized them with 15″ shades, a Galvanized finish, and G31 gooseneck arms. You can see more of Lindsey's beautiful barn and lighting choices in this blog post.