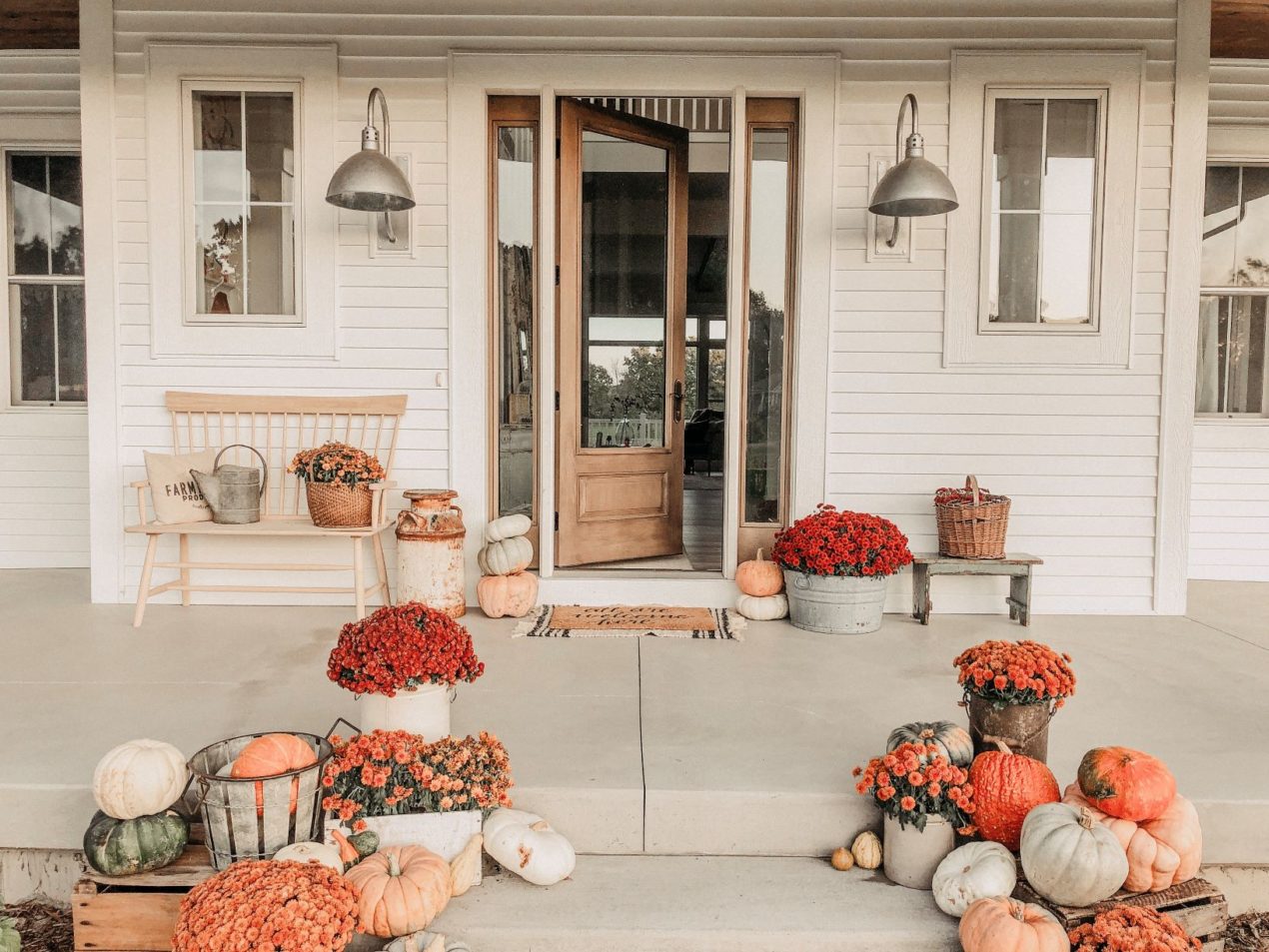 Porch Lights Offer Farmhouse Feel to New Build
How many decisions must be made when building a custom home? From basic design and layout to colors, materials, appliances, hardware, and fixtures, a homeowner faces countless options when creating a space that is not only functional but will truly reflect their style.
Allie Boss recently completed a new custom build in the Midwest and took great joy in every decision in creating her dream farm home.
"We worked with an architect to custom design our house," she says. "It was so fun!" When it came time to select porch lighting, Allie knew that barn lights would provide the country feel she wanted.
"I wanted our porch to feel like a true country farmhouse," Allie explains. "I love the mix between whites, woods, and metals." Allie selected the Wilcox Vented Gooseneck Light for her porch. She customized these handcrafted gooseneck lights with generous 16″ shades, a Galvanized finish, and circle slot vents. The fixture is mounted on a beefy G19 gooseneck arm.
"These lights caught my eye. I wanted something galvanized to keep a lighter tone to the outside," she notes. "I needed something big enough to fill the space and not look too small. I also love the style and how they feel like something you would find on an older home."
Allie liked the look so much, she added two more of the same fixture to her garage. The Wilcox Vented Gooseneck Light can be customized in dozens of ways. Five shade sizes, ranging from 10″ to 20″ are available and there are 30 finish colors to choose from. These wall lights can also be spun from brass or copper for a timeless look.
"I just love the way they add an old farmhouse feel to the new build," Allie says. "These lights are the perfect addition to tie the farm style all together!"
Photos courtesy of @alliemboss