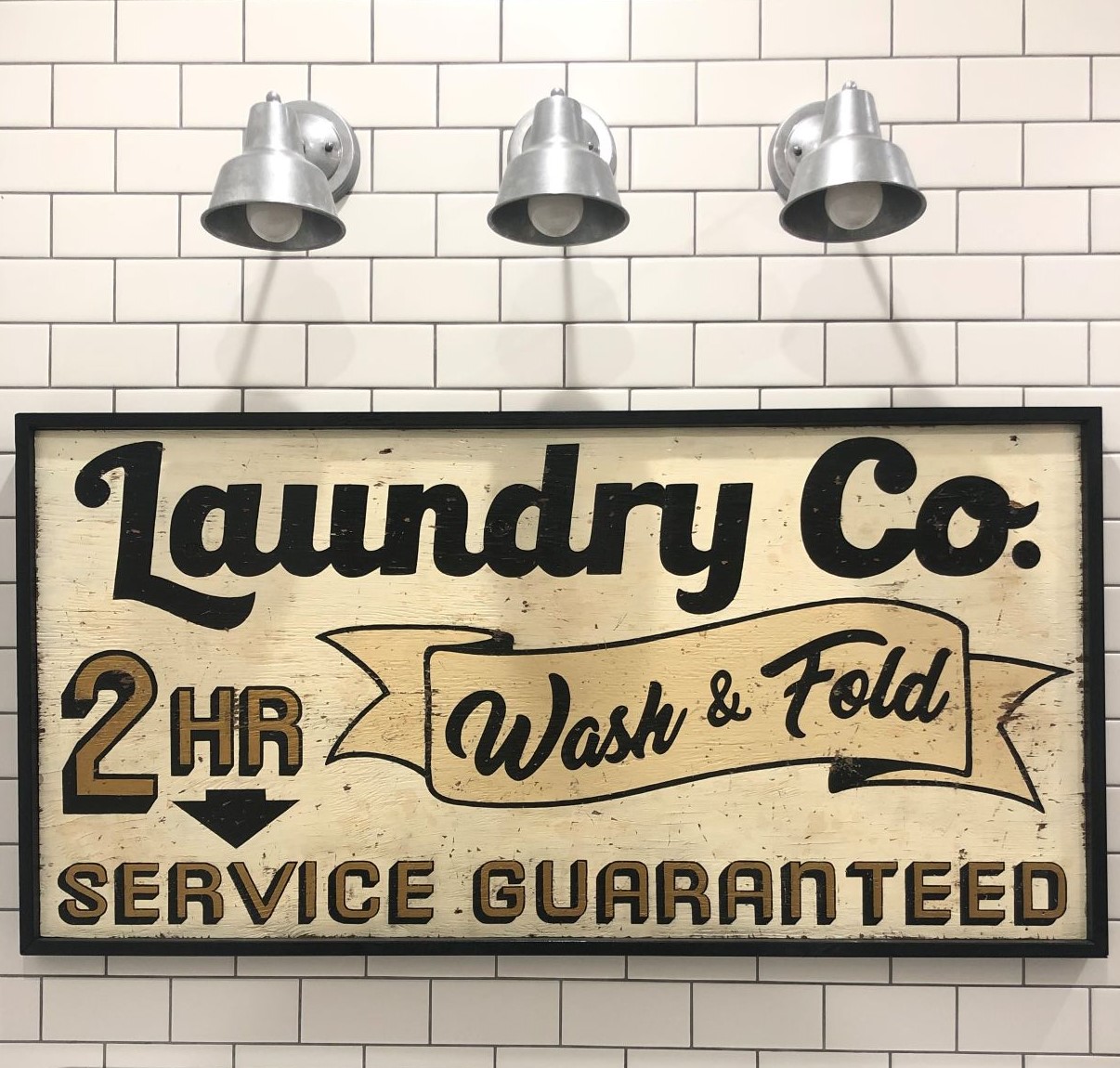 Mini Barn Wall Sconces Bring Vintage Feel to New Farmhouse
Sasha always dreamed of owning an old house, but when the opportunity to buy five acres of farmland in her Oregon hometown came up, she couldn't resist.
Although she and her husband Shannon built a new home on the property, Sasha wanted to make it feel like a vintage farmhouse.
"My palette is very neutral and we used a lot of salvaged architectural pieces from other old homes," Sasha says. Like this vintage cast iron sink that Shannon dutifully lugged from two previous homes before it found a spot in their new house.
For the laundry room, Sasha created a laundromat feel with the large vintage sign over the sink.
"I thought of what you would see on the outside of an old building with the store's name lit up by large gooseneck lights," she explains. "I didn't have space for three massive lights, but then I found Barn Light's Mini Artesia Wall Sconce.
Sasha customized these handspun lights with a Galvanized finish and G33 straight gooseneck arms.
"I chose Galvanized because I love the mixed metal look right now," she notes. "We also have galvanized bins above our washer so they tie together wonderfully. They give just enough industrial feel."
Sasha also used these mini wall sconces in her daughter's bathroom but chose a Black finish and a G37 mini gooseneck arms.
"I love the black because my daughter's bathroom is all black and white," Sasha says. "I really love the vintage feel of the curved arm. It's what you would have seen back in the day."
Sasha uses dimmers on the fixtures and loves seeing them at night when they light up the laundry sign ever so slightly in the dark.
"It gives me all the cozy feels and takes me back to walking along the streets of a small town at night," she says. "These lights are the perfect fit."
Photos courtesy of the homeowner who shares stories
of her farmhouse build on her blog Small Town Farmhouse