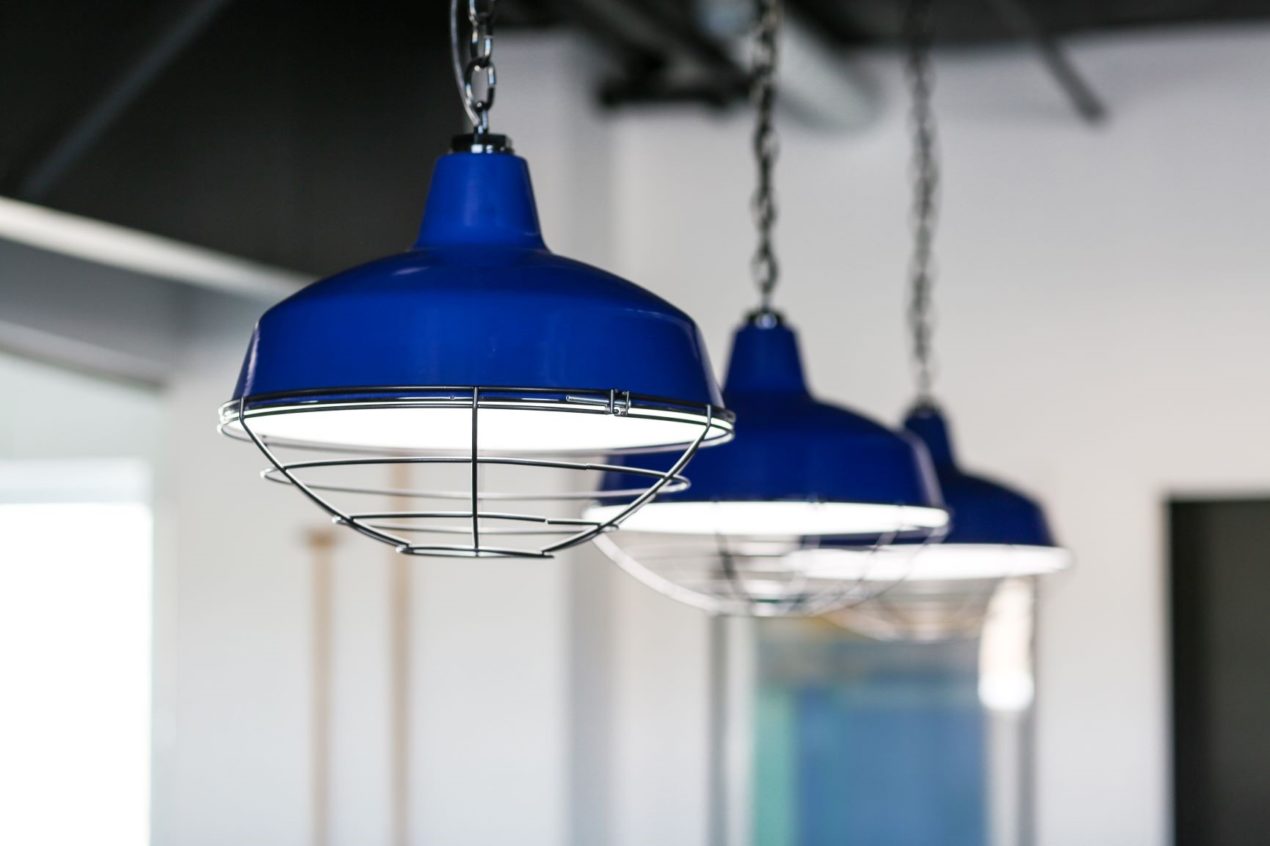 Industrial Style Pendant Lighting Adds Splash of Color to New Office Space
Stephanie Hunt, of Flairhunter Interior Design, is a big fan of Barn Light Electric and has used our handcrafted, American-made lights in residential and retail spaces for years. Her most recent project gave her the opportunity to put her stamp of creativity in an office environment for the first time.
"Sentient Laser is an aesthetic service and sales office based in Park City, Utah," Stephanie says. "It was a new build, and I wanted the space to feel strong, confident, and somewhat industrial."
Stephanie chose barn-style lighting as it lends itself well to large, industrial, warehouse spaces such as this. Exposed galvanized ductwork stands out against a black ceiling and concrete floors add to the industrial feel.
"I wanted lighting that was gutsy in size and able to stand up to these other elements," she notes. "Barn Light Electric means quality and is a known and loved name. It was important to be able to customize the porcelain enamel finish color as well as the cord color."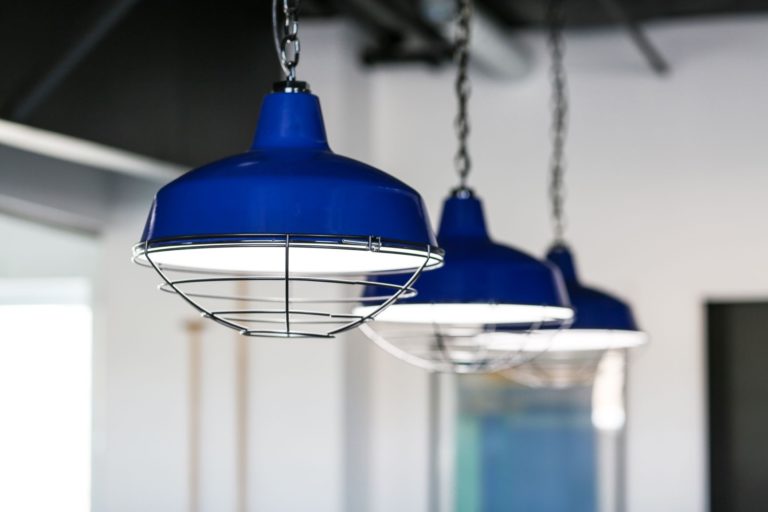 Stephanie chose the Avalon Chain Hung Pendant to highlight the midcentury-style conference table. She customized the three pendants with 16" shades, a Cobalt Blue finish, black cords, and black wire cages.
"This trio fit nicely over the table and neutral-colored chairs without overwhelming the space," she explains. "I chose black cords so the star of the show is that Cobalt color. The cord just disappears against the black ceiling and black steel beams. The lights really are the focal point as your eyes are drawn down the long corridor towards the executive office behind them."
Stephanie adds that the black wire cages further reinforce the industrial look and make the Cobalt Blue finish color pop even more.
"The Cobalt Blue ties in the accent colors in the art throughout the office and a patterned wall nearby," she says. "We love the confidence and strength and fun of the lights. It's a nod to the great group of active, fun-loving, and quality people who run the company and work there. I'm just a super fan of Barn Light and will continue to specify their lights whenever I am able."
Photos courtesy of Flairhunter and Blake Peterson Photography