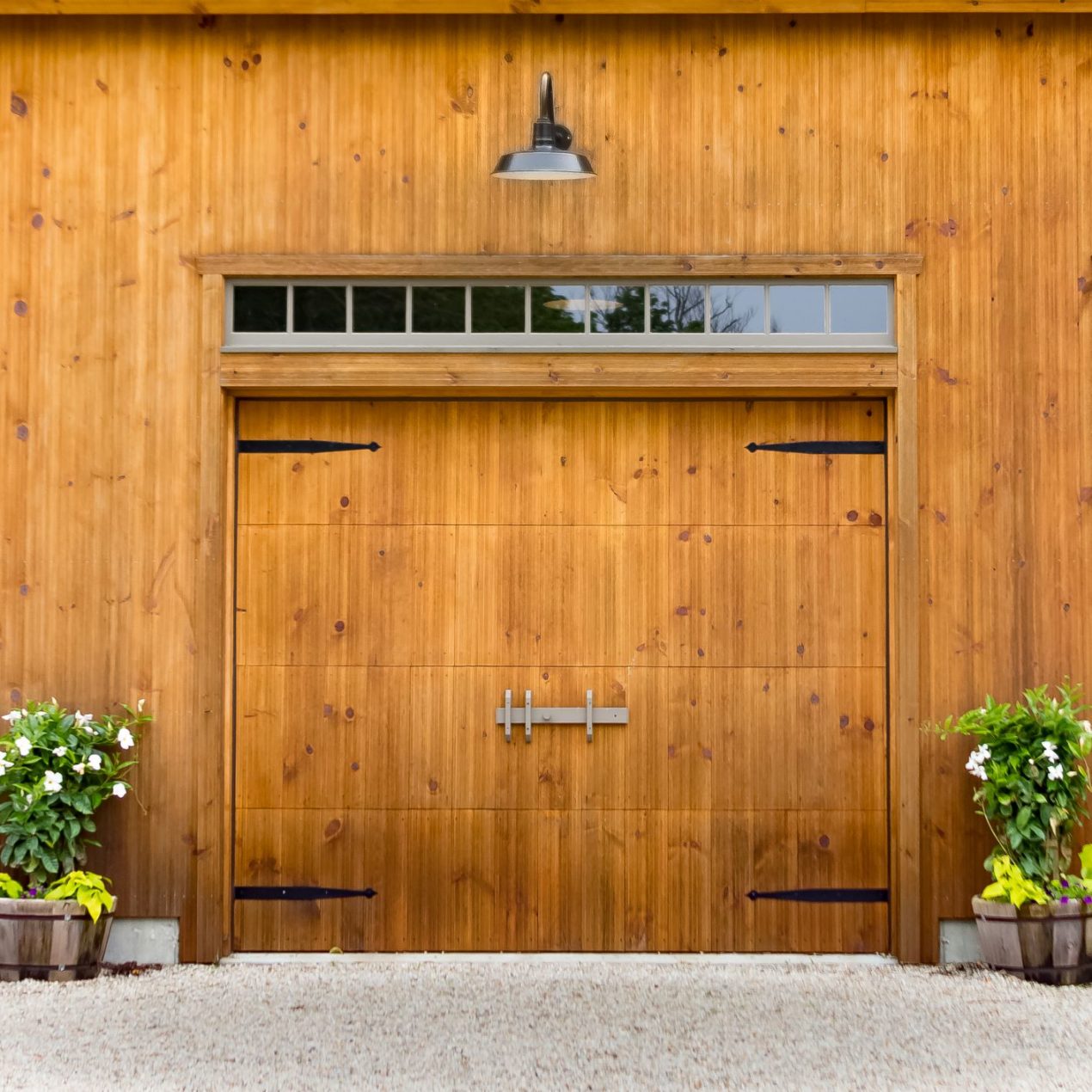 Classic Barn Lights Bring Vintage Touch to New Barn Construction
When Jessica and her family purchased a home in Duxbury, Massachusetts, the property included an old barn built in the 1800s. Although they tried to save the structure, it was beyond repair. Jessica decided to build new, but she wanted to take design cues from the original structure.
Working with our friends at The Barn Yard in Ellington, Connecticut, Jessica's new barn is a solid, well-crafted structure that echoes the look of the original building.
"We salvaged pieces of wood from the original barn to use for shelving and other pieces of décor," Jessica says. The also used traditional barn hardware and authentic barn lights from Barn Light Electric.
The barn serves as a pool house for the family complete with a kitchen and bathroom, studio, workshop, and entertainment area.
When selecting lights for the new structure, Jessica searched for American-made fixtures that were easy to customize. She chose the Original™ Warehouse Gooseneck Light to adorn the exterior doors. She customized these handspun gooseneck lights with 16" shades, a Black finish, and G22 gooseneck arms.
"The 16" shade was proportionally the right size for each door," she explains, "and the black finish matches all of the black hardware." The G22 gooseneck arm provides plenty of projection from the barn's façade to highlight the doorways.
On the interior of the building, Jessica wanted a light that would be complementary to the exterior goosenecks but rest snugly against the ceiling. She found the perfect fit in the Original™ Warehouse Flush Mount Pendant. She used the same 16" shade and Black finish on these ceiling pendants.
"We chose the white interior for the shades to reflect as much light as possible," Jessica notes. "For all of our lights, we use Edison light bulbs."
The Original™ is one of our most popular shades thanks to its classic RLM style and dozens of options. Our Shop-By-Shade menu shows all the different ways this classic barn light can be customized.
"We love how they light up the doors especially at the holidays when we hang big wreaths on the doors," Jessica says.
Photos courtesy of J. Laaper Studios