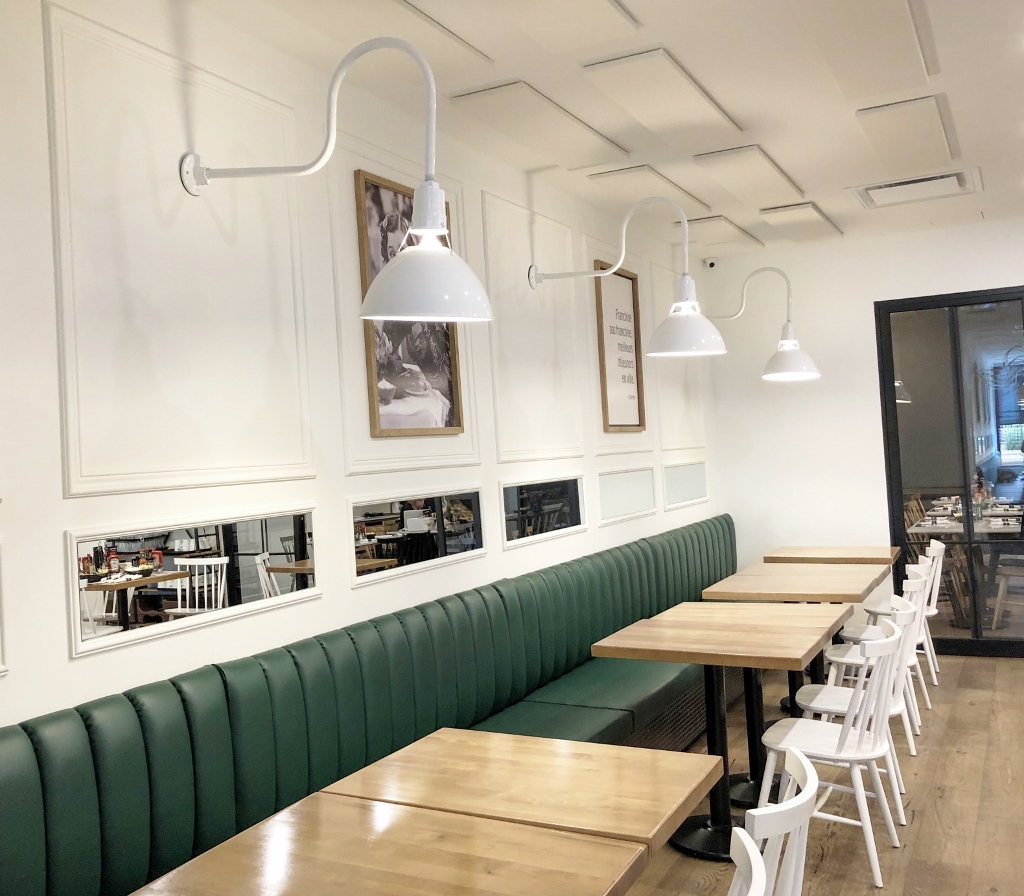 Lighting 101 | Featuring the Industrial Styling of the Wilcox Uplight
Choosing the perfect light requires homework. Damp rated vs dry rated. Warehouse shades vs atomic styles. Cord vs stem mounts. And so many colors to choose from! At Barn Light Electric, we offer styles from classic to modern with plenty of customizing options to create the perfect light in just a few clicks!
Today, we're showcasing the Wilcox Uplight, a deep-bowl shade with a design rooted in classic industrial lighting. It has the added feature of an open neck to provide a touch of uplighting above the shade.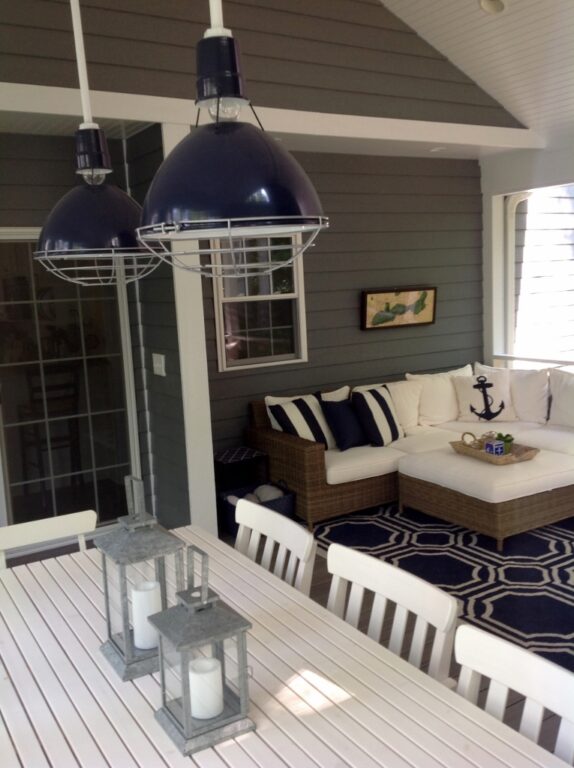 Jocelyn, a long-time customer from Geneva Lake, Wisconsin, opted for the Wilcox Uplight Stem Mount Pendant for her screened porch. With the lake nearby, Jocelyn opted for a nautical Navy Blue for her handcrafted pendants. The stem mount is perfect for damp areas like this screened porch or covered breezeways. You can read more about her project in this blog post.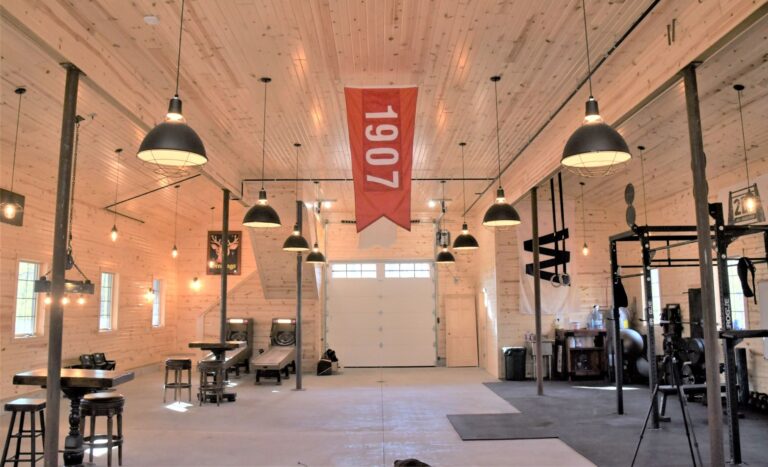 Chris & Nancy also loved the uplighting feature of the Wilcox Uplight to help illuminate the high ceilings of their new barn. This incredible space, featured here, includes 12 Wilcox Uplight Cord Hung Pendants customized with 18″ shades with an Oil-Rubbed Bronze finish.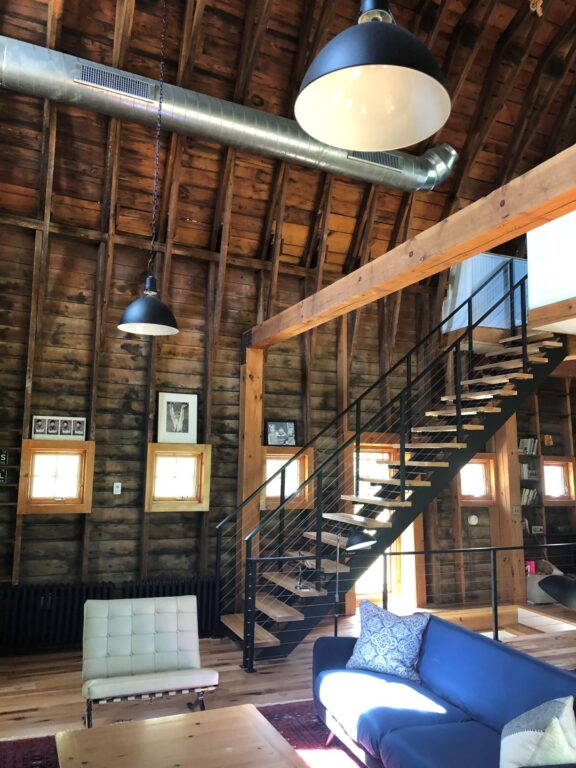 The rugged look of a chain was a great choice in this renovated barn. The Wilcox Uplight Chain Hung Pendant can be customized with your choice of chain and cord colors. Match the shade color or choose a different color for an extra pop.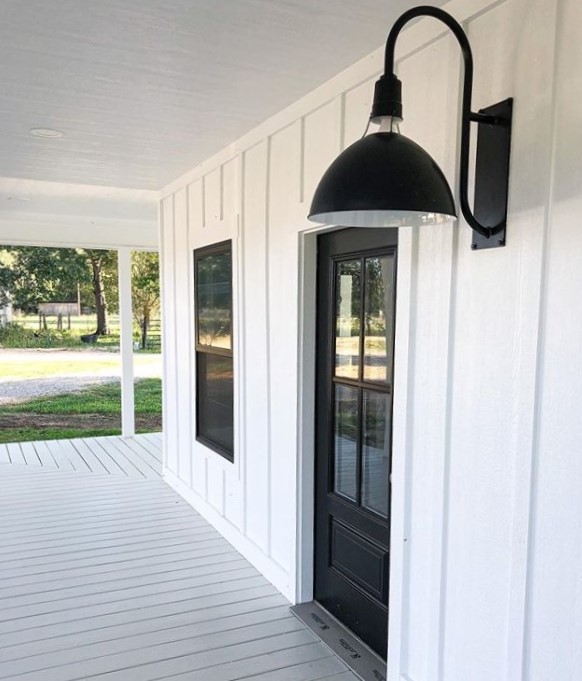 Need a wall light instead of a pendant light? The Wilcox Uplight Gooseneck Light can be customized with one of more than two dozen different gooseneck arm styles. The family at @thebristerfarmhouse chose 18″ Black shades with a hefty G19 gooseneck arm for their porch.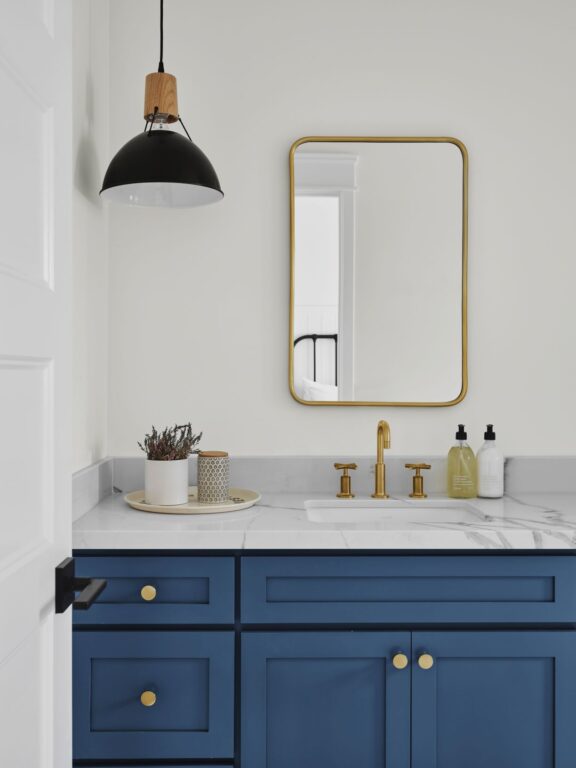 The Wilcox Uplight is also available in a new wooden top version as shown here in this lovely bathroom setting. This cord-hung pendant is part of our new Timber & Ore Collection.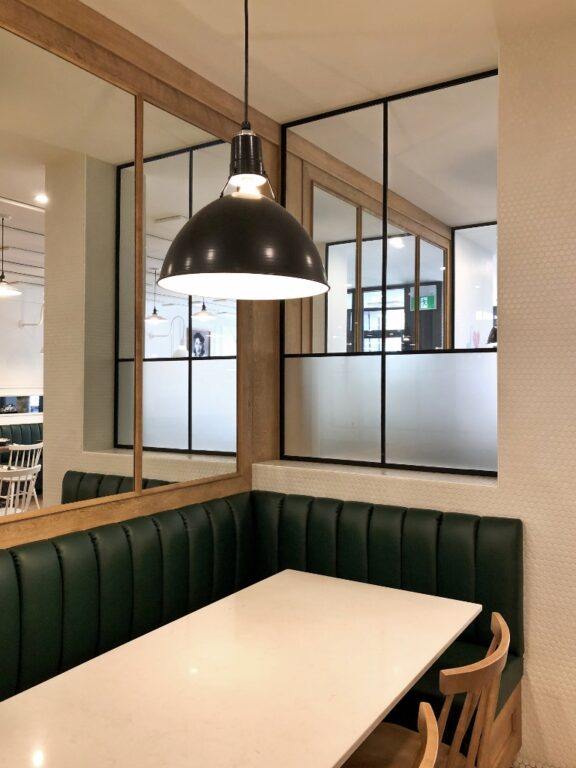 Our American-made Wilcox Uplights are also great for commercial settings. The L'Oeufrier Restaurant in Montreal, Canada, recently opened and is chock full of both Wilcox pendant and gooseneck uplights.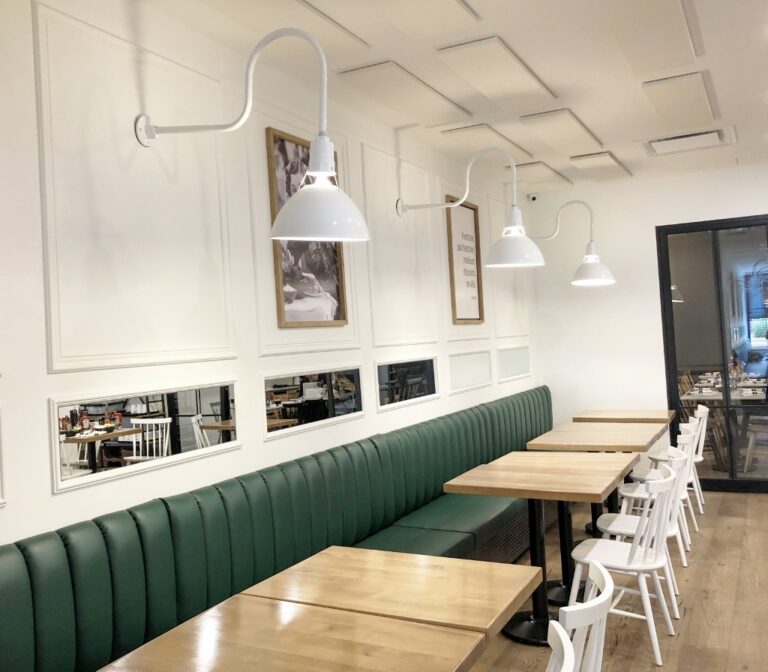 The design team from Blanc Marine Living wanted lighting that was not too industrial and not too farm-like but with a style that was easy to mix with other elements.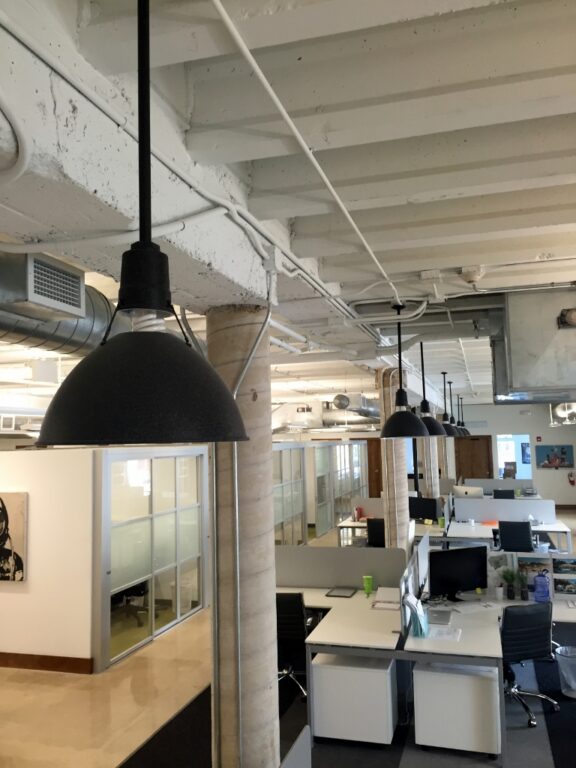 This communal work space in Miami's Coconut Grove neighborhood features a splash of style with Wilcox Uplight Stem Mount Pendants. The owner was going for an industrial chic look with Miami Modern design elements.
No matter what space need illumination, adding a hint of uplighting can create a whole new look. For questions regarding any of our lights, our sales team stands ready to help! Just use the Live Chat feature from our home page, email Sales@BarnLight.com, or call 800-407-8784 during regular business hours.