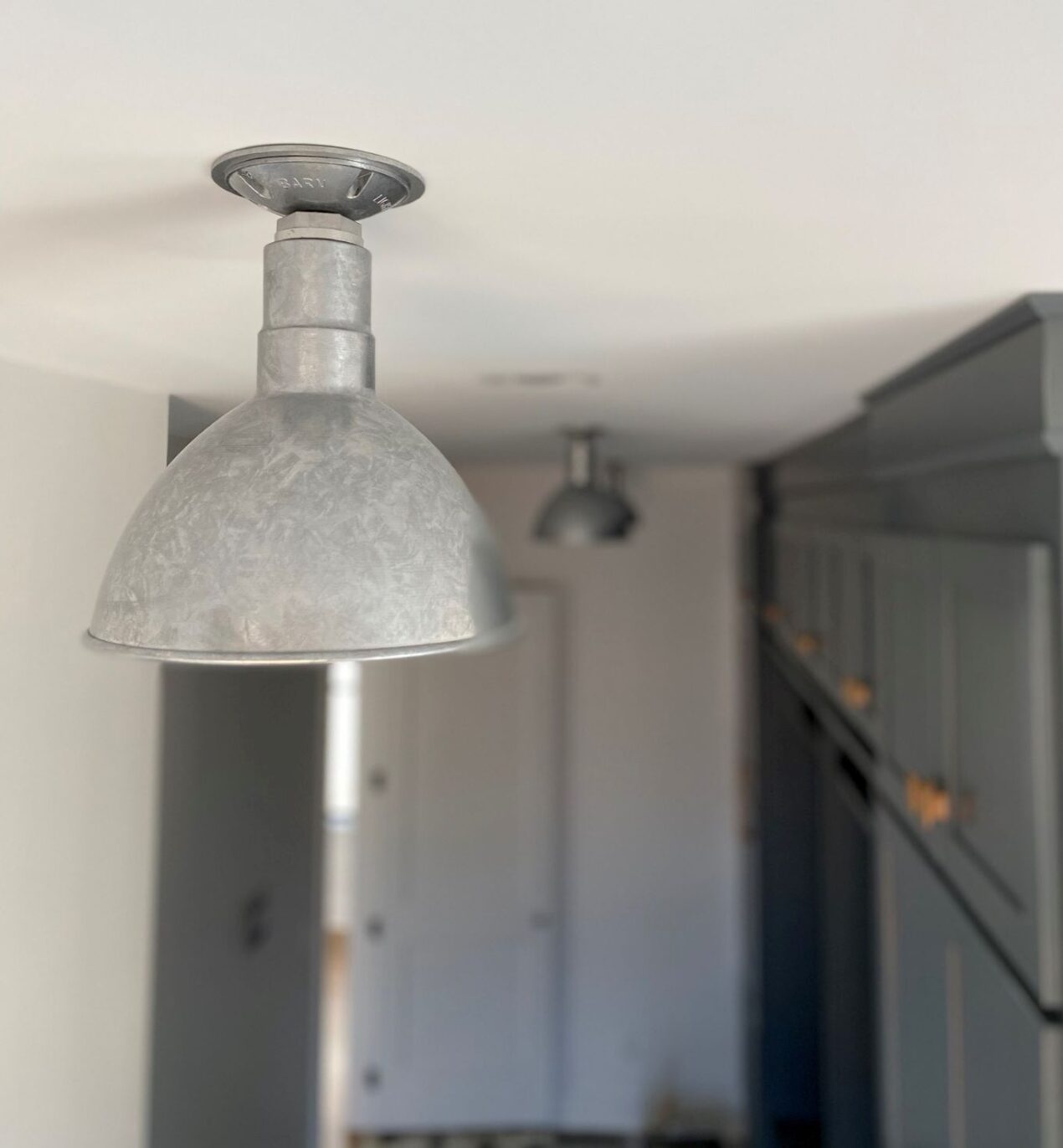 Quality, American-Made Lighting Backed by 'Awesome' Customer Service
Shopping online offers many conveniences including endless choices and buying that handy Canister Set from the comfort of your couch. The downfall comes when you have a problem and need an actual human being to help you.
That's where good old-fashioned customer service comes in. Here at Barn Light Electric, we have staff ready to answer questions, place orders, and yes, solve problems.
Kristen and Ryan found out recently just how good the Barn Light team really is. During the construction of their modern farmhouse in West Tennessee, they searched not only for American-made lighting, but for a company that would stand behind their product.
"It was important to have the assurance that we would be receiving a quality, American product with a dependable customer service team if any issues were to arise," Kristen says. "Barn Light provided that plus gave us multiple fixture options with numerous customizing features that were necessary for our space. It truly made the process so much easier."
The couple's new home features plenty of farmhouse style with a classic black-and-white palette and industrial accents. For their new mudroom, they chose the Wilcox Deep Bowl Stem Mount Pendant Light. These handcrafted pendants are customized with 10″ shades, Galvanized finish, and flush mounting.
"We have large mudroom cabinets and needed a fixture that would allow the cabinet doors near the ceiling to open," Kristen explains. "With the Wilcox's deep bowl and multiple size options, we were able to customize a light that is both functional for the space and visually appealing."
When it came time to install the lighting, however, Ryan realized that the holes cut by the sheetrock crew were too large. The canopy for the pendants could not cover the hole leaving a gap.
"I reached out to the customer service team at Barn Light to see if this was an issue they had tackled before," Ryan says. "Paige was very responsive and generous in offering any assistance possible but said they didn't have a larger canopy available." Ryan asked if the shop could fabricate something if he provided a drawing. Paige agreed to take his idea to the appropriate department and get Ryan an answer.
He got to work and created a simple drawing that allowed an extra 3/4″ diameter coverage outside the fixture's original canopy footprint to cover the rough cuts left by the sheetrock crew.
"I sent it to Paige with hopeful optimism," he notes. "The following business day I had a response that the manufacturing team would indeed be able to fabricate my designed solution to the problem. EXCITEMENT is an understatement!" With the new parts in hand, Ryan finished mounting his new Wilcox fixtures along with an Original™ Warehouse Flush Mount Pendant Light for the entrance to the basement. This pendant features a 12″ shade, Textured Black finish, plus the wider canopy ring to hide the sheetrock irregularities.
"The lights are simple, beautiful, and match our space and style so well!" Kristen adds. "Most importantly, they are a quality product from a quality company and made in the USA." The couple's intensive research for lighting on Pinterest and Instagram paid off in the end.
"As a consumer, it's always nice to be reassured that you spent your money in the right place. So when you encounter a team of people who value your business and are willing to go above and beyond to help resolve any issue, it gets no better than that," Ryan says. "That's exactly the treatment we received from the entire Barn Light team. In one word, our experience was awesome!"
Photos courtesy of the homeowner