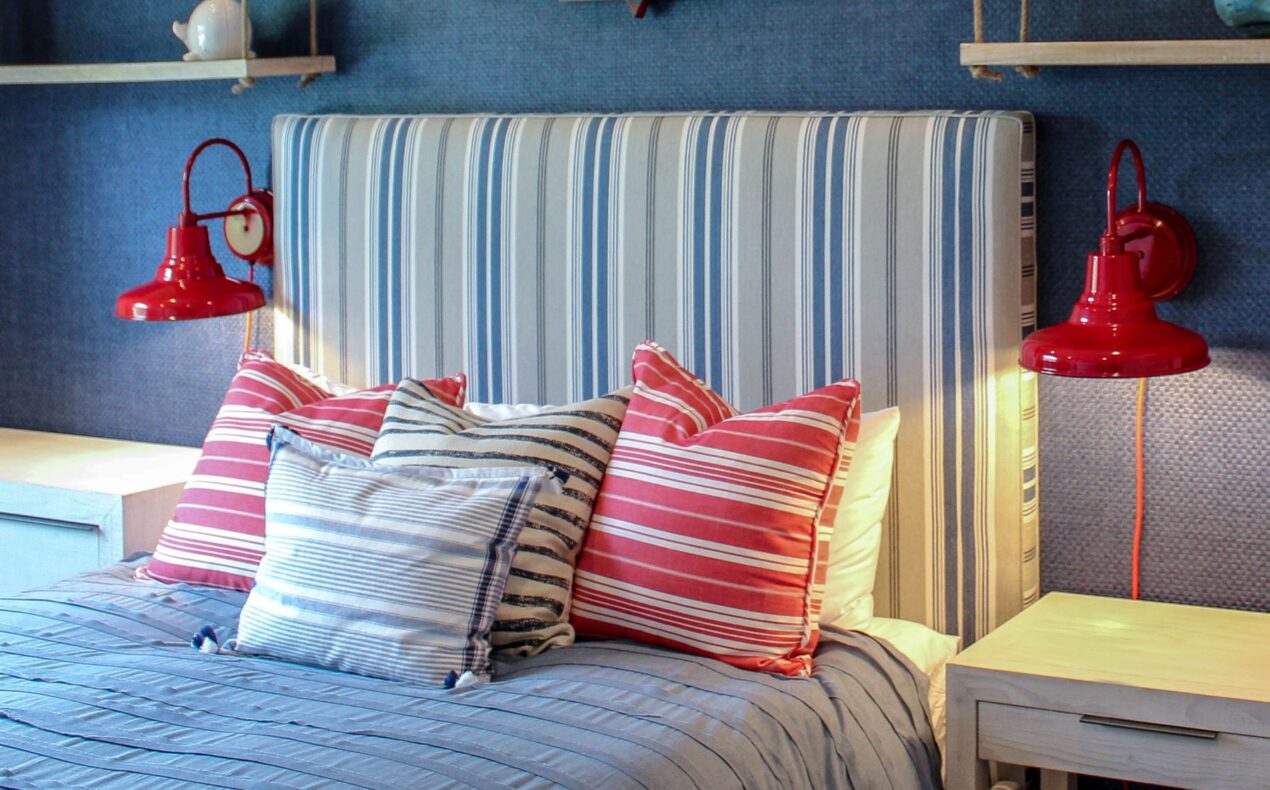 Arrrgh! Bold Wall Sconces 'Scream Fun' in Pirate-Theme Bedroom
Most designers will admit that designing a kid's bedroom is loads of fun. The trick is creating a space that not only serves the wee one when they're small but that can be relevant, fun, and easy to upgrade as they mature.
Nikki Levy of Nikki Levy Interiors recently tackled the design of a child's bedroom as part of a new construction in Delray Beach, Florida.
"We really wanted to make this room fun and vibrant for a three-year-old boy," Nikki says. "But the design needed to have legs so all the hard fixtures could transition to an older child without too much fuss."
Nikki started with a bold navy blue accent wall along with crisp white and pops of red accents. When considering lighting for the space, she searched for a wall light with a very specific tone of red.
"We wanted a wall light which is a safer option for a small child," Nikki notes. "And we also needed the piece to feel nautical without being gimmicky. We are in love with Barn Light's options to customize and the price point is outstanding."
Nikki chose the Union Wall Sconce for the boy's bedroom and customized the fixtures with 12″ shades and a porcelain enamel Cherry Red finish. She pumped up the personality by adding the plug-in option with a red cloth cord.
"The red really is a fantastic match to the art and accessories in the room. And the red cord is incredible against the blue wallpaper," she explains. "The scale and design really suited the look we were going for."
The Union Wall Sconce is handspun from commercial-grade metal and hand finished in our porcelain enamel oven in our Florida manufacturing facility. Customers can choose from a wide variety of finish options to create a light that is perfectly suited for their space.
"We scoured the web for that perfect light and found Barn Light Electric," Nikki says. "We love the character they add to the room. They scream fun!"
Photos courtesy of Nikki Levy Interiors