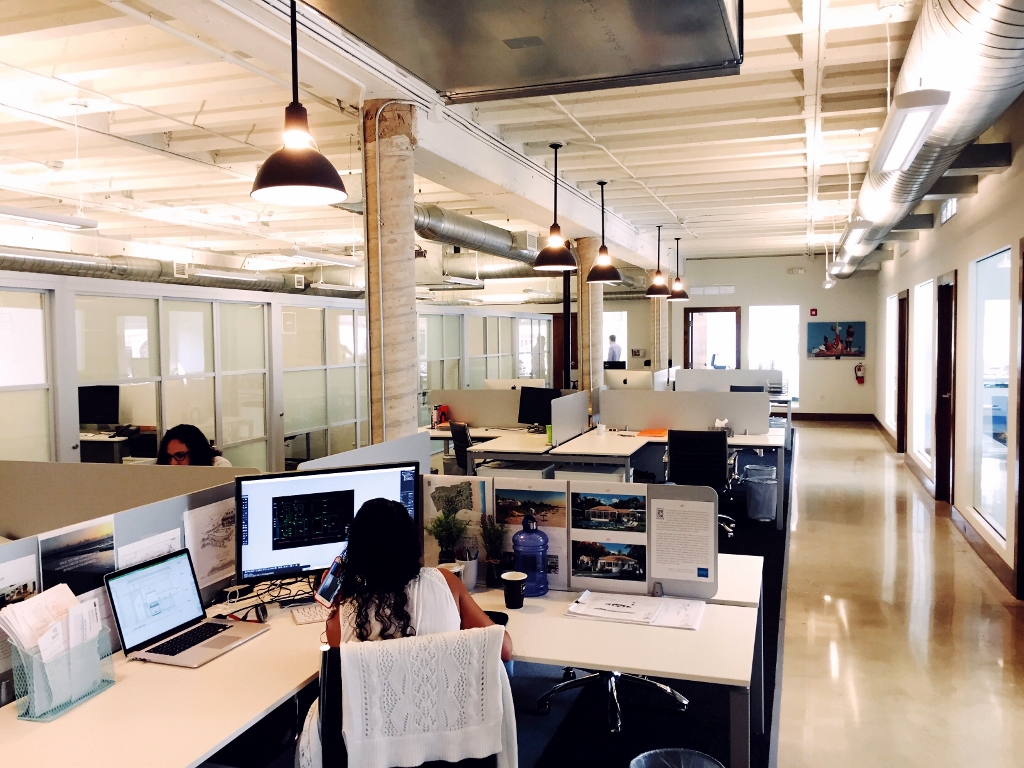 Industrial Pendants Lend Chic Touch to Miami Office Space
Young entrepreneurs are often full of creative ideas, and luckily, have the youthful exuberance to carry them out. What they often lack, however, are the funds to set up their own physical work space. Some opt to work from home but face household distractions and isolation. Once a business starts to grow, a dedicated work space becomes more critical.
Michael Feinstein, founder and CEO of Büro, solves that crisis for South Florida entrepreneurs with flexible work spaces in a modern and collaborative environment. The latest location opened recently in Coconut Grove, one of Miami's most walkable and charming neighborhoods.
The chic and airy 11,000-square-foot building features a variety of work spaces for teams of one to ten people along with meeting rooms, coffee bars, and social spaces. Adding a touch of industrial flair are 15 Wilcox Uplight Stem Mount Pendants.
"This was a gut renovation of an historic office building," Michael explains. "We were going for an industrial chic look with MiMo design elements — that's an acronym for Miami Modern. The color scheme for all Büro locations is grey, white, and green."
Michael chose to customize these American-made, 14″ shades with a Charcoal Granite finish color to match the color scheme and interior design. The deep bowl is separated from the neck by slender arms which allows light to escape over the top of the shade providing a touch of uplighting.
"We always use industrial style pendant lights in our spaces and we liked the style and the price of the Wilcox fixtures," he adds. The 14″ Wilcoxes are currently included in our Discount collection which offers deep discounts on some of our most popular fixtures.
"We liked the style and that it offered both up and downlighting," Michael says. "It was also important that these lights were American made and easy to customize. We think they look great in our space!"
Photos courtesy of Büro