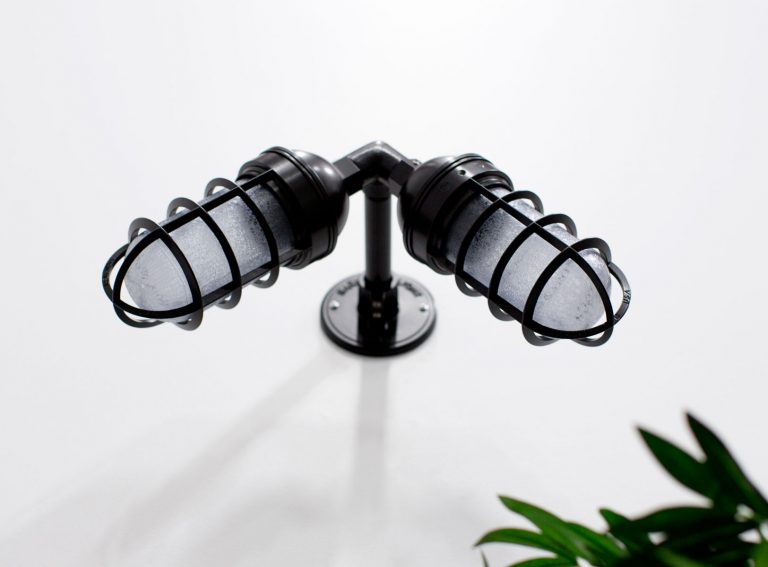 Dual Wall Sconce Offers Twice the Light, Twice the Style
We're seeing double.
Yes, it's Friday.
Yes, it's been a long week.
But the doubles we see are not the result of overindulgence, but of the creative minds of our R&D team at work. The Atomic Topless Dual Sconce is the latest addition to our Wall Sconce Collection bringing a new twist to the classic industrial wall sconce.
Much like our Atomic Topless Double Industrial Guard Sconce, two rugged cast guards are joined together, this time in a single V-shaped mounting. This dual wall light has twice the illumination of a single fixture in a unique style that is suited to both residential and commercial spaces.
Easy to customize with four options to choose from — finish color (20 powder coat colors and 10 paint-to-match porcelain colors), cast guard (standard, heavy duty, or wire), six glass options, and either standard or CFL socket types.
Want to go green? Choose the Atomic Topless Dual LED Sconce which features the latest in integrated LED technology from Cree. Same rugged craftsmanship. Same customizing options plus you get to choose a Warm, Neutral, or Cool White color temperature. Best of all, these rugged wall lights can be installed indoors or out!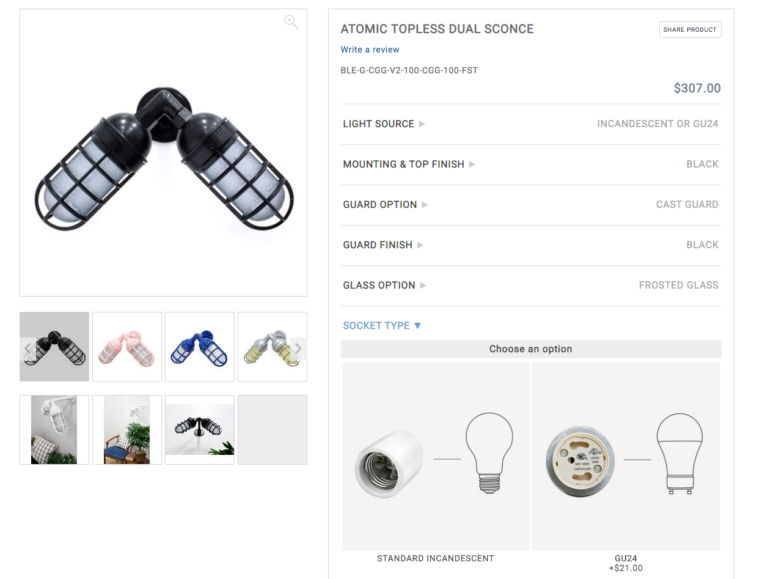 And speaking of customizing, we recently changed the way you select the options on our product pages to make it easier for you to build your new fixture. Simply go step-by-step through each drop down menu in order.
For example, on the product page above, the customer selected the Black finish first, then the Standard Cast Guard, and then the Clear glass. And only now can he choose the final customizing option, with the red arrow, which is the Color Temperature. Quick and easy, step by step, so you don't miss any options or leave anything out.
And if you ever have questions on options or have problems placing an order, our award-winning sales team can be reached via Live Chat from the home page, via email at sales@barnlight.com, or if you wanna go old-school, pick up the phone and talk at 800-407-8784. They are a friendly, helpful bunch who are more than happy to explain the options and even give advice on what might work in your space!