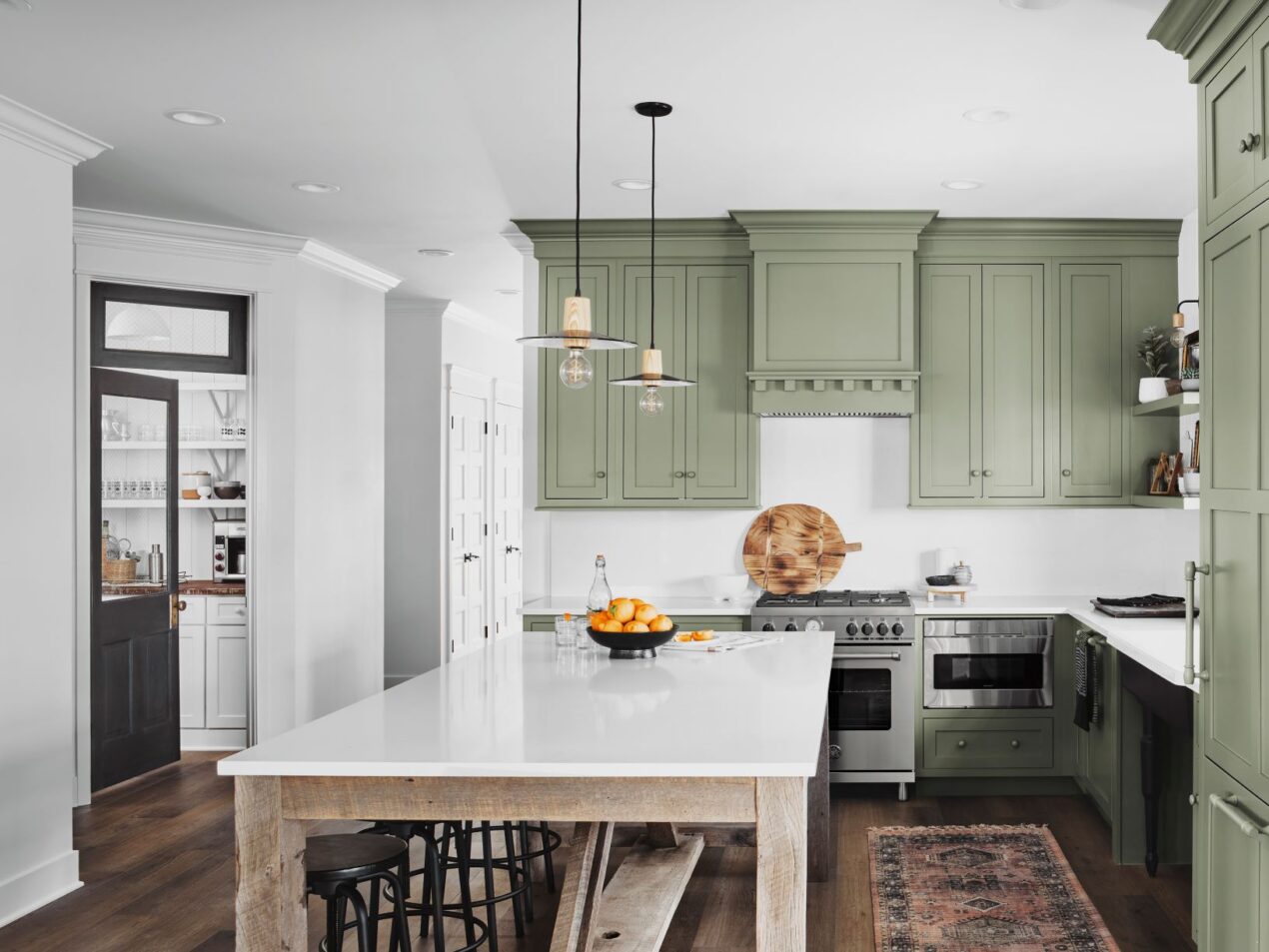 Barn Light Electric & Rafterhouse a Perfect Pairing in New Phoenix Build
Nothing beats a good combo. Peanut butter and jelly. Bogie and Bacall. Fall and football.
And if you follow Barn Light Electric here on the blog, you've no doubt seen the great combination of wood and metal in our new Timber & Ore fixtures. This exceptional collection of finely crafted lights combines the warm feel of wood with industrial metals for a sophisticated, rustic modern design.
Part of our inspiration for this new collection of handcrafted fixtures comes from our good friend Austin King of Rafterhouse. This Phoenix-based builder specializes in traditional American and post war-era ranch architecture that merges comfortable, yet sophisticated, styling. When Austin started creating plans for a new, short-term rental in the Arcadia neighborhood of Phoenix, we knew it would be the perfect place to showcase our Timber & Ore lighting.
"The Early Avery was a ground-up construction project of 2,414 square feet with four bedrooms and 3.5 bathrooms," Austin says. "We designed and built this home to be a short-term rental for people looking to vacation and experience the Phoenix area. It also serves as a temporary home for our clients as we complete their home build."
Austin's 1920s-era bungalow office is located directly next door to the Early Avery and set the tone for the architectural and interior styling. Austin and his design team have been designing and building homes in the Phoenix area since 2018 and have earned a reputation for unique designs and uncompromising quality in their work.
"We wanted the Early Avery to be cozy and comfortable, yet hip and stylish," he explains. "There needed to be subtle nods to the historical bungalow style along with the balance of crisp modern finishes."
Austin chose a number of pendant lights and wall sconces from the Timber & Ore Collection along with several other Barn Light exclusive products for this new rental home.
"The lighting was incredibly important which is why we went with Barn Light Electric fixtures," Austin says. "We wanted the craftsmanship of their handcrafted lighting to complement the craftsmanship we put into our homes."
We will be showcasing the Early Avery on the blog in the coming weeks so be sure to check back for a close-up look at the kitchen, bedrooms, bathrooms, and the exterior!