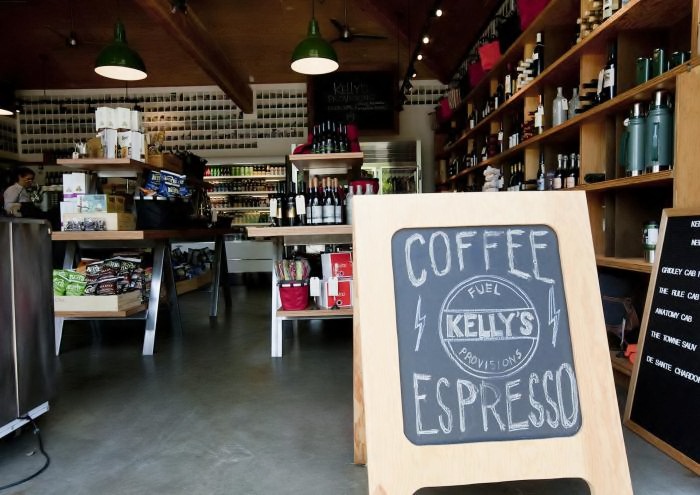 Deep Bowl Pendants Blend Style and Function for Commerical Lighting
Smack in the heart of California's Napa Valley with its world-renowned wineries, glitzy spas, and gourmet restaurants, you might not notice Kelly's Fuel and Provisions at first glance. Located in Yountville, in the heart of the valley, this one-pump gas station and adjacent store is "a hub for the local community and a place with unique merchandise for the practical traveler" according to owner Tim Kelly. Kelly renovated the space with plywood tables and shelves, metal fixtures, and a concrete floor to keep the industrial feel of the original gas station. Highlighting the mix of goods — think boutique wines alongside diet Coke, gourmet chocolate and M&Ms — are striking deep bowl pendants. These are very similar to our Ivanhoe® Wilcox Deep Bowl Porcelain Pendant, part of our expanding line of American-made Porcelain Barn Lights.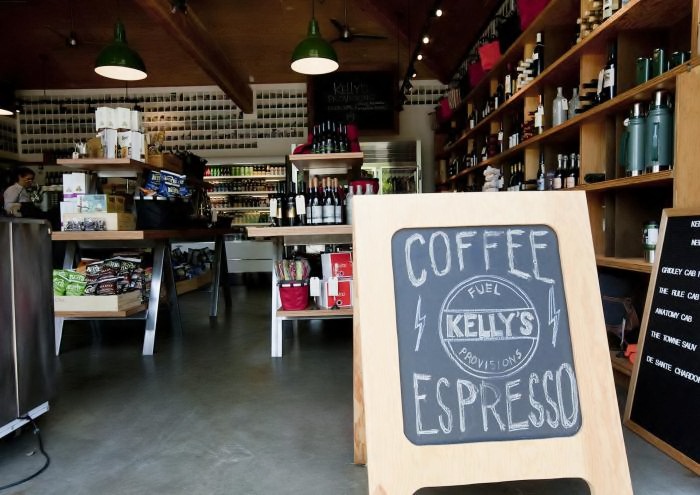 The Wilcox Deep Bowl Pendant is a classic light and a great choice for commercial businesses thanks to its focused span of light. The shade comes in five shade sizes including the newest 16″ wide version which is perfect for display tables or large dining areas in a restaurant. Choosing just the right finish is a chore with so many shiny and brilliant colors to choose from! Should it be Cherry Red, cool Jadite, or perhaps the very industrial Graphite? The Wilcox is hand spun from commercial grade steel then your choice of glass enamel coating is also hand applied and baked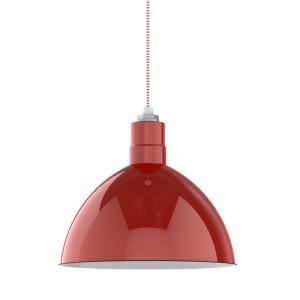 at extremely high temperatures to create the lustrous, long-lasting finish. Business owners often choose porcelain because they know they can hang it and, with little maintenance, the fixture will look like new for years.
The Ivanhoe® Wilcox is a cord hung pendant, but it can also be stem or flush mounted (see our Benjamin® line of porcelain lighting), or even used as a gooseneck (see the Goodrich® line). All are American made with the finest quality materials for a lifetime of use.
Top photo courtesy of Remodelista