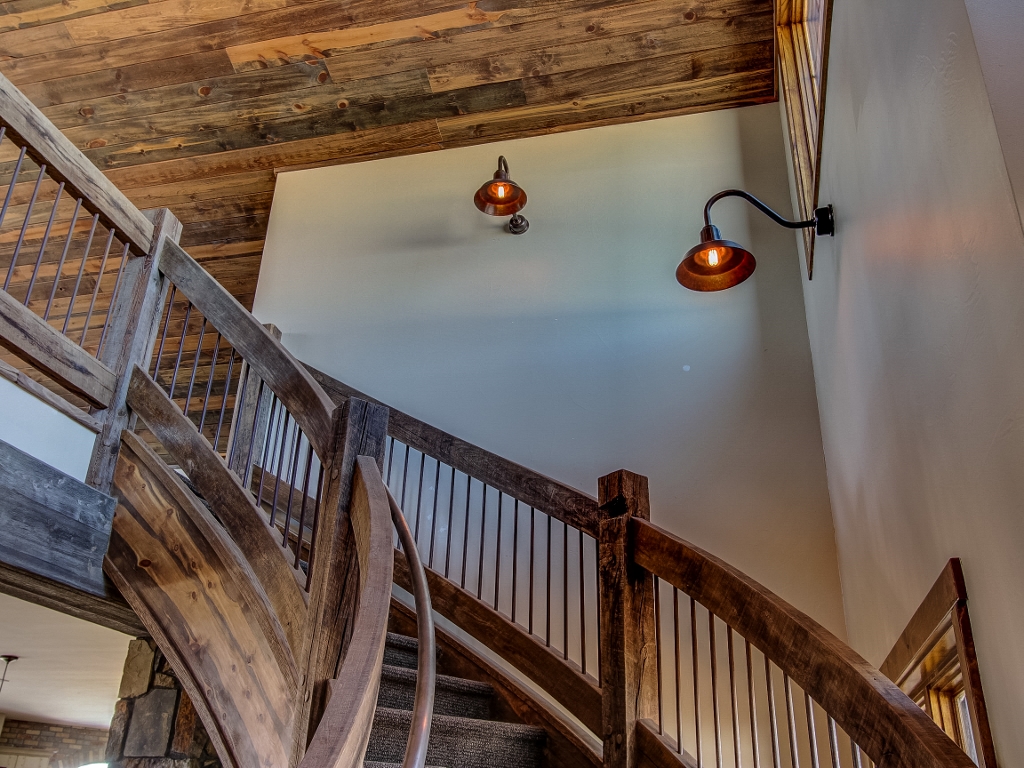 Stairway Lighting Offers Both Safety & Style
One often overlooked, and, dare we say, neglected space in the house is the stairway. Long passages between upper and lower floors require adequate lighting for safety, yet shorter stairwells also benefit from a spot of light. Wall sconces, gooseneck lights, and even pendants can not only add necessary illumination but also play an integral role in your home's design by bridging one space to another.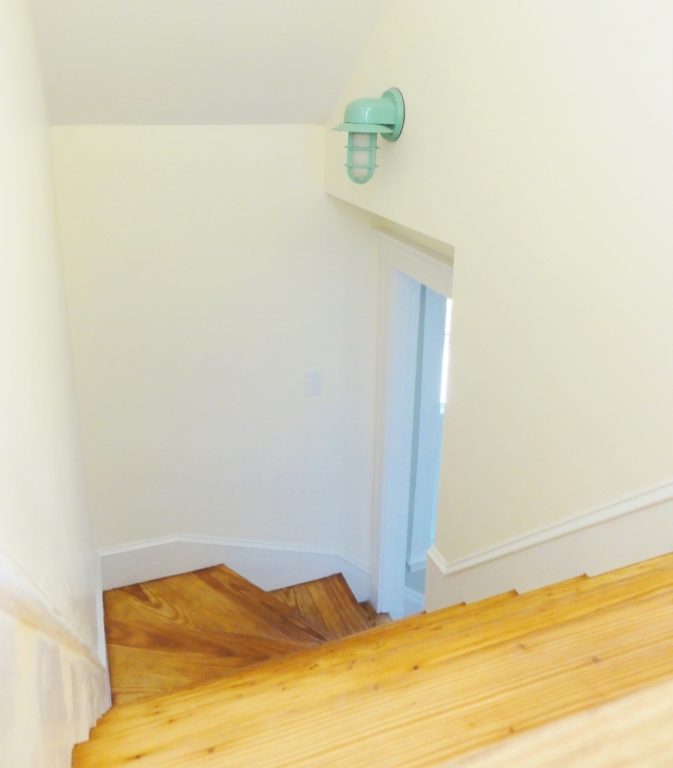 Wall sconces are an obvious choice for stairways thanks to their wall-hugging, compact design. This Streamline LED Industrial Guard Sconce with its industrial style guard and flared half shade offers plenty of light in this stairway while saving energy at the same time.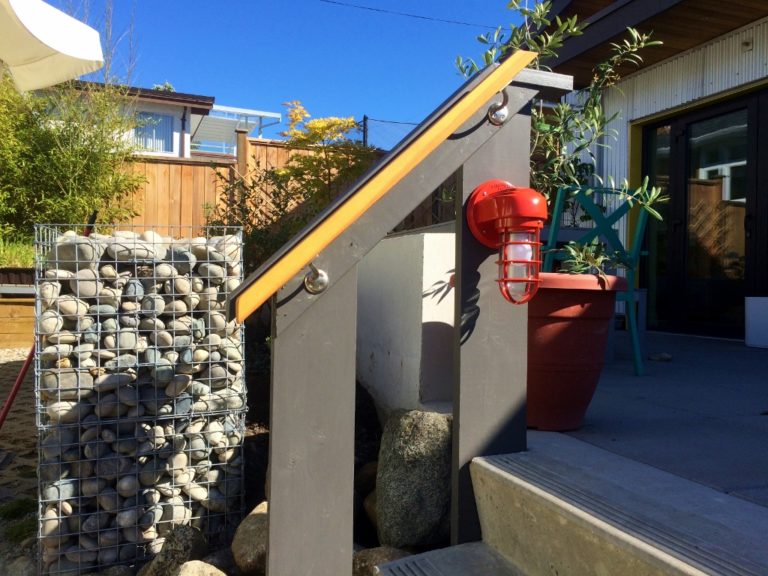 A similar style sconce, the Streamline Industrial Guard Sconce, provides a spot of light on these patio stairs at night. The homeowner here wanted a fixture to light the stairs after dark but not bathe the space in light. While the sconces are rugged and heavy duty, she adores their lovely curves.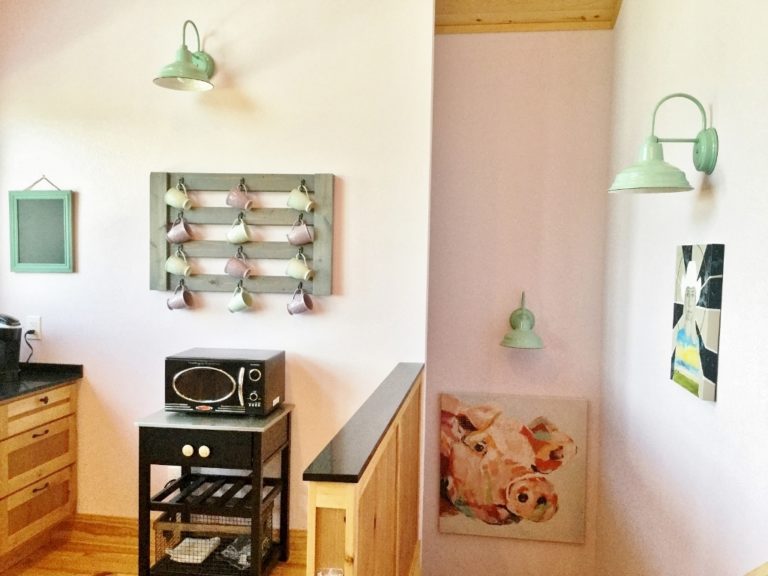 In this space, porcelain enamel Bomber Wall Sconces not only light the stairway but highlight the homeowner's artwork too. Additional fixtures upstairs continue the look in the kitchen.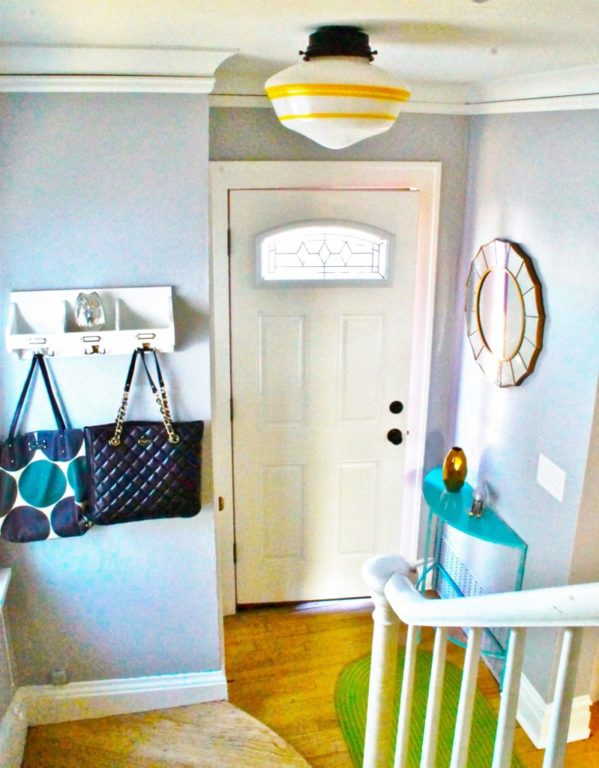 Ceiling pendants can be a good choice when wall space is tight. This Primary Schoolhouse Flush Mount Pendant brightens the stairs and entryway while adding a dash of style too.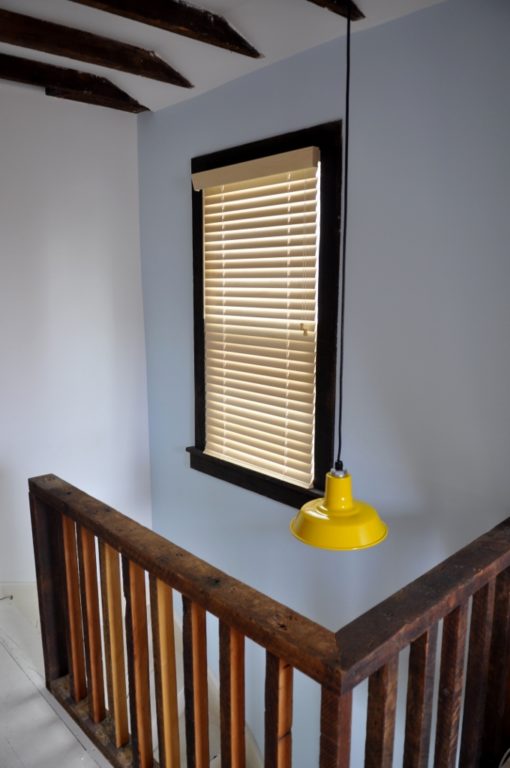 This happy yellow Original™ Warehouse Pendant adds a splash of color to this narrow staircase. The extra-long cord brings it to the perfect height.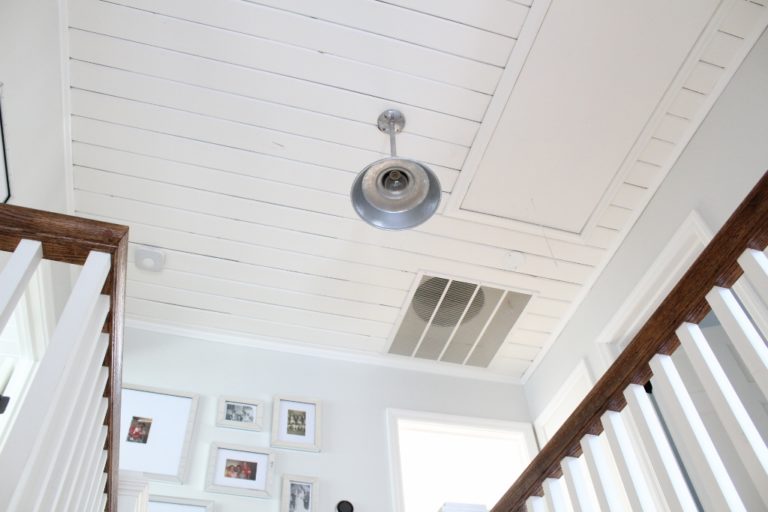 The Galvanized version of the same fixture features a stem mount for a more formal look in this New York home.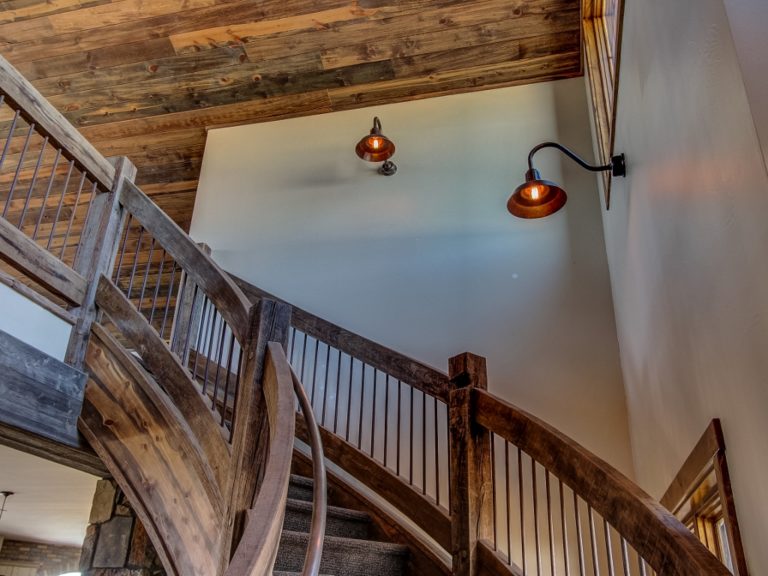 Some stairways have space for classic gooseneck barn lights. One of our favorite stairways ever, well lit by Original™ Warehouse Gooseneck Lights, is in this gorgeous Colorado home.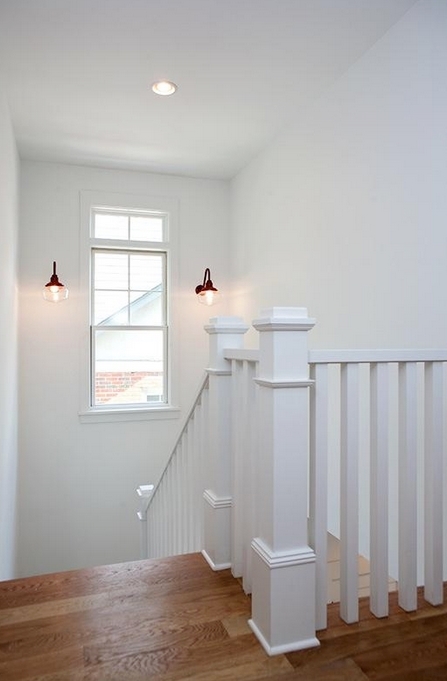 This homeowner used touches of red throughout her mostly neutral home. A pair of Primary Schoolhouse Gooseneck Lights frame the window and add a bold touch of color to the stairway.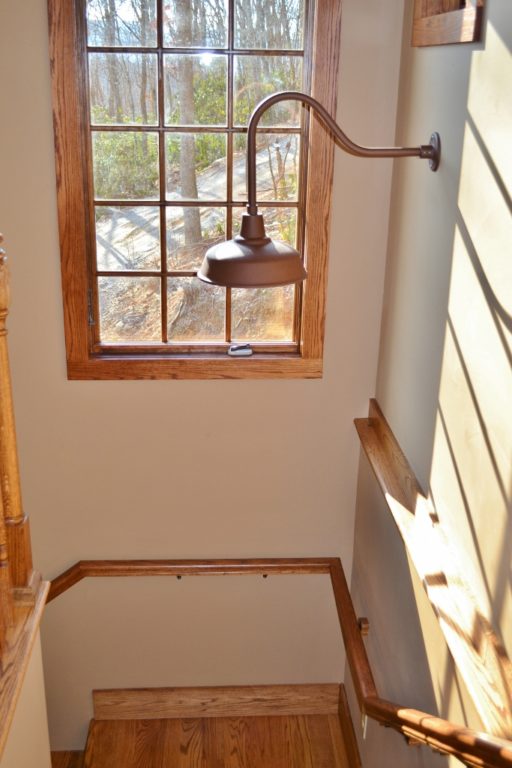 For those on a budget, our All Weather Gooseneck Warehouse Light offers plenty of downward directed light essential for stairways. Easy to customize with shade size, finish color, and gooseneck arm style, these discount barn lights don't scrimp on quality or style!