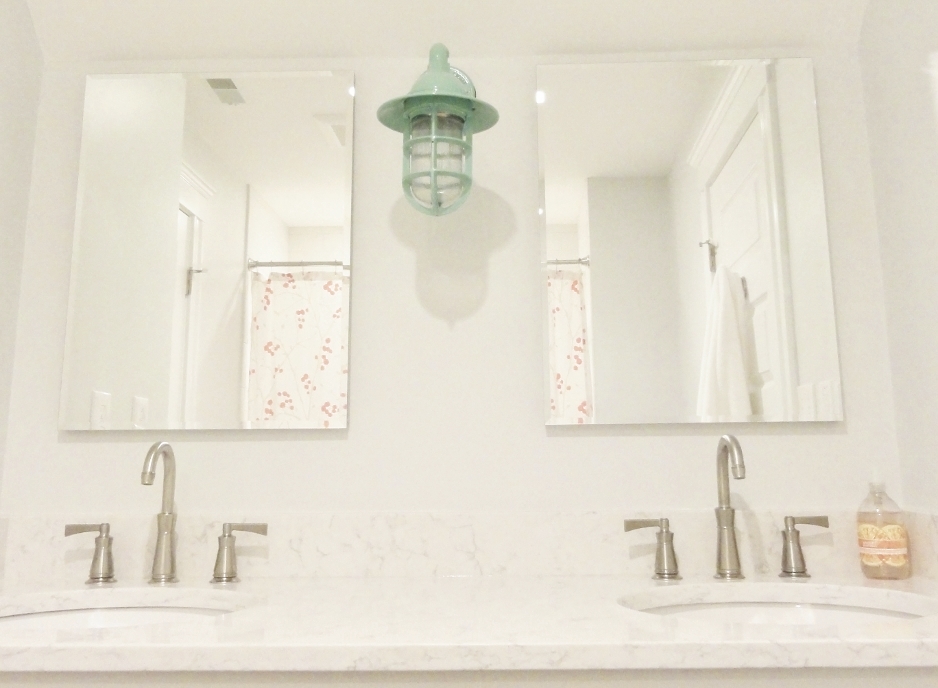 Porcelain LED Lighting Brings Tired Rental into New Era
When Brian and Laura, of Newton, Massachusetts, bought a 1912, two-family home, it was in desperate need of TLC after decades of rental abuse. They are slowly renovating the home and bringing it up to to date with LED lighting throughout.  Last summer saw the largest phase of work as they replaced all of the windows and siding, insulated the home, gutted the kitchen and bath in one unit, and the entire second floor of the second unit adding a master bedroom, master bath, and a bonus room.
Guiding this massive project was contractor Bob LaFond of Boston Green Renovations and designer Michelle Lee of Terrene of New England.
"They have been unbelievably helpful and we can't say enough good things about them," Brian says. Bob was a green builder long before green building became avant-garde and Michelle helped the couple tease out the feel they were going for in the home. The couple went with neutral paint selections but wanted something with some POP to liven up the space.
In their search for bathroom lighting, Michelle showed the couple the Industrial Guard LED Sconce from Barn Light Electric. The photo of the fixture in creamy Jadite popped from the screen.
"We had been getting nowhere picking out something new until Michelle showed us that sconce," Brian explains. "The picture on the website sold us immediately and it changed our lighting direction completely." The couple opted for the Jadite finish color, heavy duty cast guard, and ribbed glass on their new bathroom fixture. They also chose the 2700K warm white temperature for the LED.
Once that fixture was chosen, Brian and Laura quickly decided to get all of their fixtures for the 2nd floor renovation from Barn Light Electric and even called their painter back to repaint some spaces to complement the new color. Although they originally planned to use recessed lights in a new bump out that was added, the couple decided a porcelain enamel pendant would add more depth and finish out the space.
An Original™ Warehouse Pendant Light, also in Jadite, now completes the cozy nook. Customized with an 18″ shade, 1250 lumen flat LED lens, and warm white LED, this barn pendant light is hand spun from steel to last for generations.
"The pendant and the color both helped us return our home to its classic, simple farmhouse roots with a touch of class this time around," Brian notes.
In the hallway leading downstairs, the couple chose the complementary Streamline LED Industrial Guard Sconce with its industrial style guard and flared half shade. This wall light is customized with the Jadite finish, heavy duty cast guard, frosted glass and warm white LED.
"Its flush mount is perfect so as not to protrude too much in the small stairwell and the frosted glass fills the stairwell with bright, but not blinding, light," Brian says. "We are very into proportions so, in our opinion, the heavy duty cast guard best suited the fixture's size and stature."
Although they didn't imagine their lighting playing such a prominent role in the beginning, these hand-crafted fixtures provide that pop of interest that Brian and Laura were searching for.
"We love how they completed our spaces and the light they give off, especially the bathroom fixture with the ribbed glass," Brian says. "The ribbed glass creates such as unique light that we have found to be extremely calming. We love waking up in the morning and looking out into the nook and seeing the pendant. It is like a piece of art in our eyes."
Photos courtesy of the homeowner