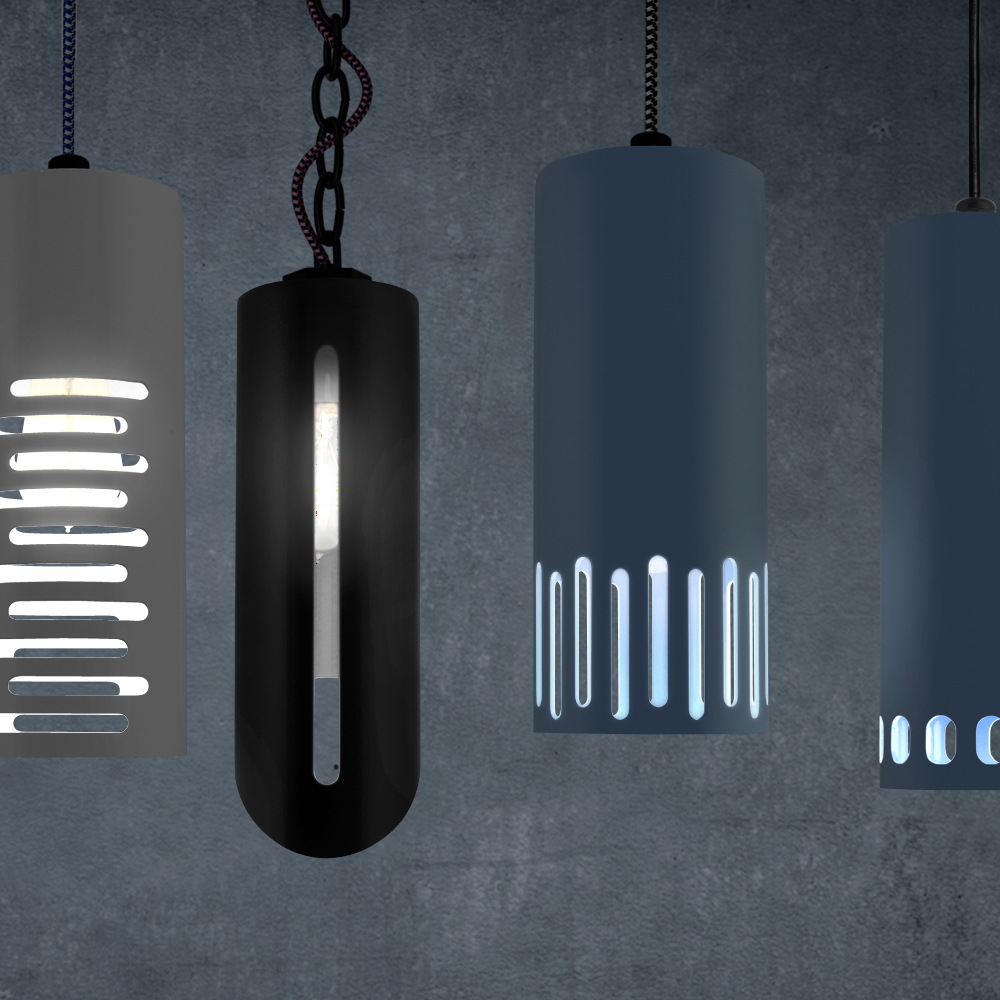 New Cylinder Pendant Lights Exude Modern Style
We're barely three weeks into the new year, yet we're celebrating the launch of another beautiful collection of American-made lighting! Sporting sleek, contemporary styling, the Milan and Venice Cylinder Collection embraces everything we love about modern design. Two distinct pendant styles, the Milan and the Venice, offer slender shades that are easy to customize for both commercial and residential spaces.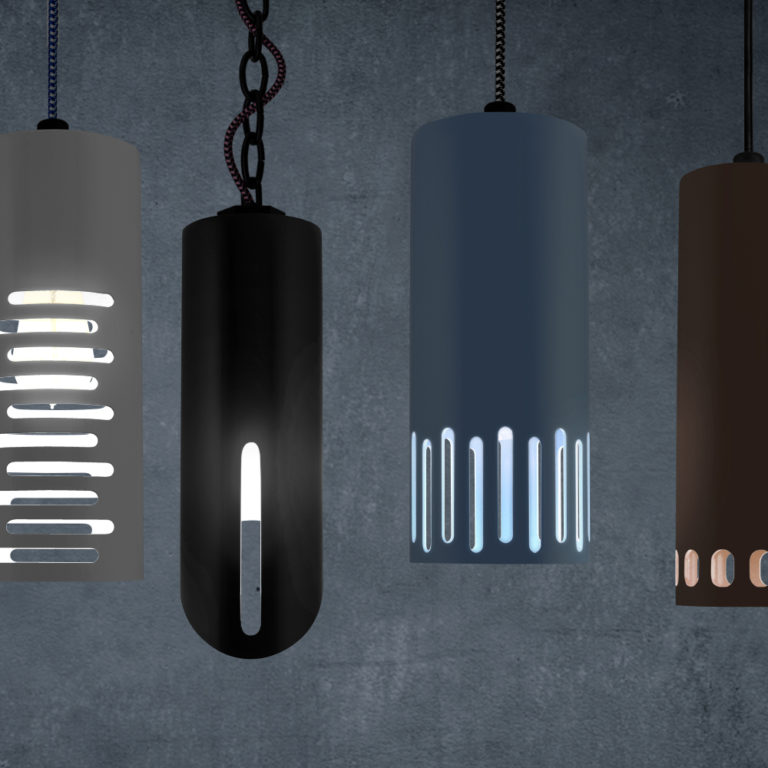 As the name suggests, these pendants are handcrafted into a cylindrical shape. To start the customizing process, customers choose from dozens of finish colors. Traditional shades of Black, Galvanized, and White complement many decors while bolder hues of Teal, Barn Red, or Cobalt Blue bring instant attention to the fixture and become a focal point in the space.
Enjoy the sleek appearance of the Venice Pendant as is or customize the shade with decorative slots, offered in several creative patterns and designs, to elevate the pendant's aesthetic with touches of uplighting. Three mounting styles are available including cord hung, stem mount, and chain hung.
A stem mounting gives the Venice a more formal, refined look while protecting the wiring in exterior or high-volume areas. Mounted above the bar in restaurants or kitchen islands, this pendant gives any setting a distinguished vibe. A cord hung mounting is suitable for interior installations and dozens of cord color options lend even more personality to the fixture. The chain-hung mounting offers a hint of vintage industrial flavor to this modern pendant.
The Milan Pendant, like its Venice cousin, is handcrafted from commercial grade materials. With a creative shape and chic appearance, the Milan's cylindrical shade is cut at an angle, and an optional slot is included to allow a touch of spilled light. By embracing a subtle yet still dramatic look, the Milan can function as a room's main statement piece, capturing attention and setting the tone for residential and commercial spaces.
The Milan is also available in cord hung, stem mount, and chain hung mountings. These pendants can be installed in a variety of locations either singly or as a grouping for maximum effect. For earth friendly lighting that's easy on the electric bill, both the Milan and Venice are available with integrated LED components. Easy to customize and fitted with the latest in LED technology, these modern pendants are crafted to last for years.