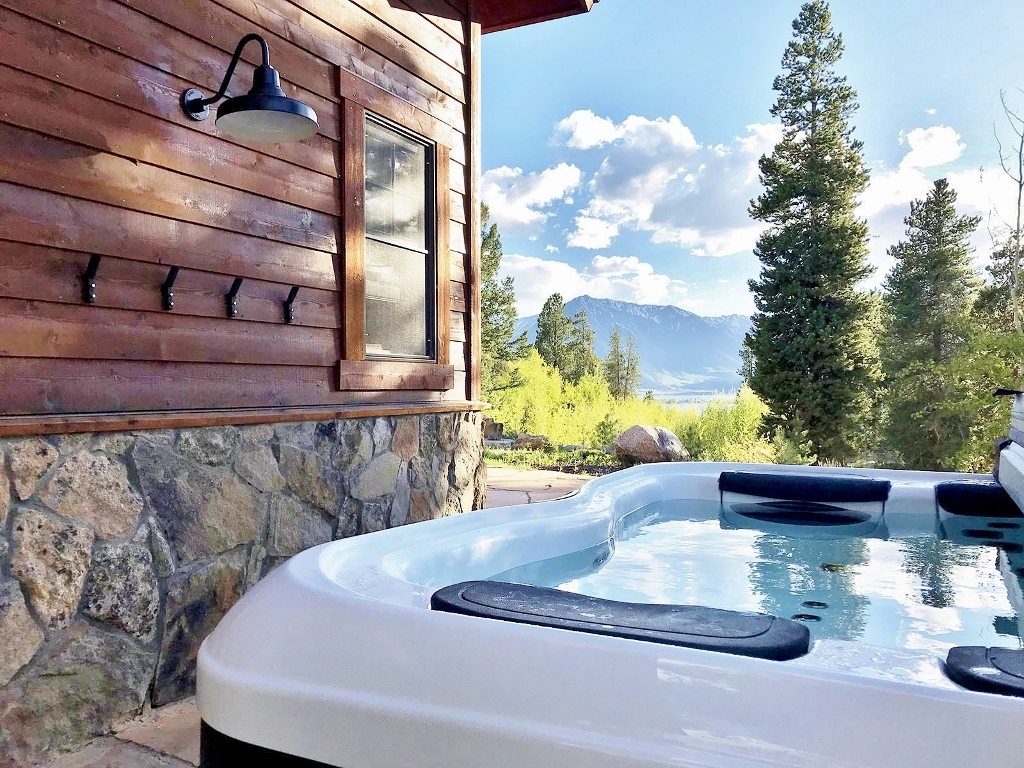 Outdoor Lighting Updates for Spring
Although we enjoy springlike temps almost all winter long here in Florida, the rest of America is finally enjoying warm sunshine, an explosion of colorful flowers, and the clouds of pollen that herald the arrival of spring.
With the onset of warmer weather, our outdoor spaces once again take center stage for entertaining and relaxing. We're sharing some of our favorite outdoor spaces today on the blog so you can get inspired to dust off that pollen and get outside!
This homeowner created an outdoor space that pays homage to the bones of her 1930s-era home. She wanted it to feel comfortable and current, but also keep with the home's traditional Tudor style. Over the door, a Union Gooseneck Light provides a blend of vintage and modern design with its classic warehouse shade finished in Bronze. A dusk-to-dawn photocell ensures that the light comes on automatically at dusk and turns off at dawn.
Warmer weather means more time relaxing on the porch! This sweet space on Tybee Island in Georgia is both colorful and inviting with its aqua deck chairs and a Seaside Wall Sconce in a bright Magenta finish.
Out in Colorado, there's still a nip in the evening air, so we'd be quite happy to spend a few hours soaking in Gretchen's hot tub and enjoying the view of Mount Elbert. As Gretchen tackled exterior renovations last spring, she added the hot tub and new exterior lighting. The Union Gooseneck Light gently illuminates the path with its dark-sky friendly shade and contrasts beautifully against the shingle siding.
If you're looking for budget-friendly options, don't miss the Discount Lighting collection. Jen chose the All Weather Gooseneck Farm Light Wall Mount for her front porch because she liked the clean and simple look. She customized these handcrafted lights with an 11″ Black shade and a G16 straight gooseneck arm.
Another gorgeous front porch we featured recently is located on the tiny barrier island of Long Beach, New York. You can read about this renovation and see the incredible before-and-after pics here. Keri sought a classic, yet modern, look for her porch lighting so she chose Cooper Wall Sconces with a Textured Black finish.
Down in Alabama, Carrie and Chad built two barns just across the yard from their home — one for the animals and one for the family! A fire pit and chairs provide a place to relax and enjoy the stars.
"For us, the design of the barns was just as important as our house since we spend the majority of our time outside," Carrie says. Galvanized gooseneck barn lighting pops from the red siding offering classic style by day and plenty of illumination come nightfall.
No matter what outdoor space you create, enjoy it well into the evening hours with our handcrafted, American-made lighting. For questions on our outdoor lighting selections, our sales staff can be reached at 800-407-8784, via email at sales@barnlight.com, or via Live Chat from our home page.