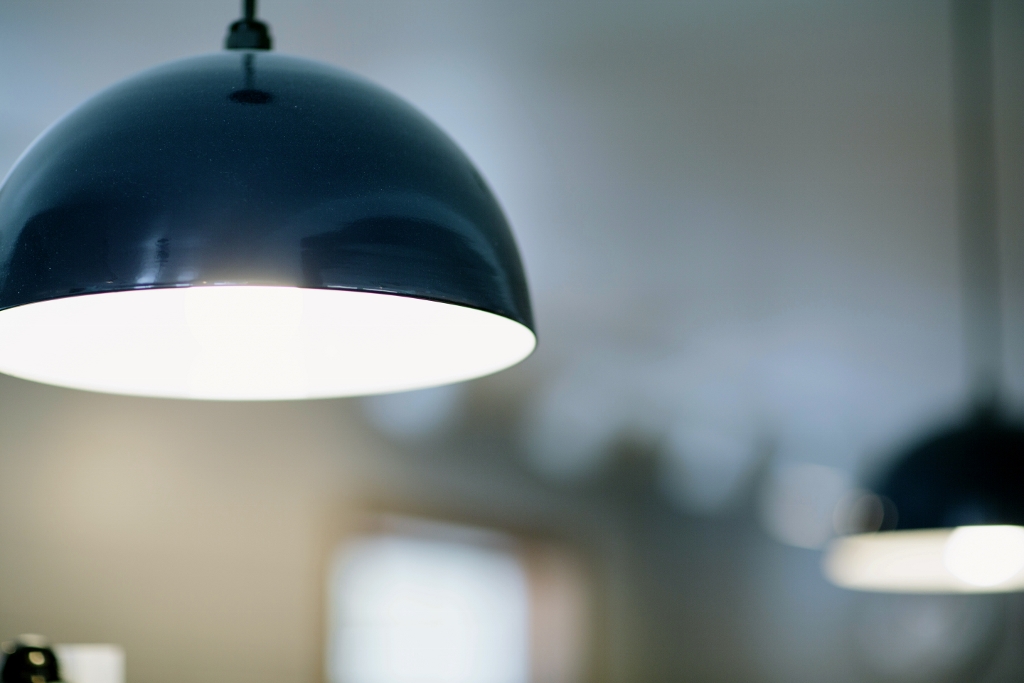 Deep Bowl Pendant Lights Highlight New Bookstore
In college, Kacey Wyttenhove and Katie Terhune discovered a mutual love of good beer and good books. Together they decided to create a place where friends and neighbors could share all that plus a good cuppa coffee too!
Cream & Amber opened in February and is a gathering place for the Hopkins, Minnesota, community to relax, socialize, browse for books, and enjoy Minnesota's craft beer offerings.
Cream & Amber's home was originally built in the 1920s. It housed a number of different businesses through the years, most recently, a bridal shop. To prepare the space for a new life as a social hub on Mainstreet, Katie and Kacey put in new walls, plumbing, heating, flooring, and windows.
"We wanted the space to be light and airy, comfortable and welcoming," Katie says. "We decided on a classic oak bar with a light, neutral gray for the walls."
Lighting the new space was important since many customers read at the bar. Uncertain about color, they ordered samples from Barn Light Electric before making a decision.
"We wanted something clean, classic, and simple," Katie notes. "The price was higher than box stores, but we felt like it was worth it for the quality and look we were going for. American made is always a plus."
Katie and Kacey chose one of our newest styles of barn pendant lighting — the Loma Cord Hung Pendant — for the bar. They customized these handspun pendant lights with 12″ shades, a Navy exterior finish, and a White interior finish. The pendants are mounted with a standard black cord.
"People work and read at the bar. We wanted a size that would provide enough light for people to see easily," Katie explains. "We liked that we could choose both the exterior and the interior color of the shade. The white keeps it bright and welcoming."
With its clean lines and streamlined profile, the Loma lends a distinctly contemporary look to the space. And with handcrafted quality, these pendants can withstand the constant commercial traffic and use.
"I love the simple, clean style, glossy finish, and bold colors," Katie says. "We couldn't be happier with them!"
Photos courtesy of Cream & Amber