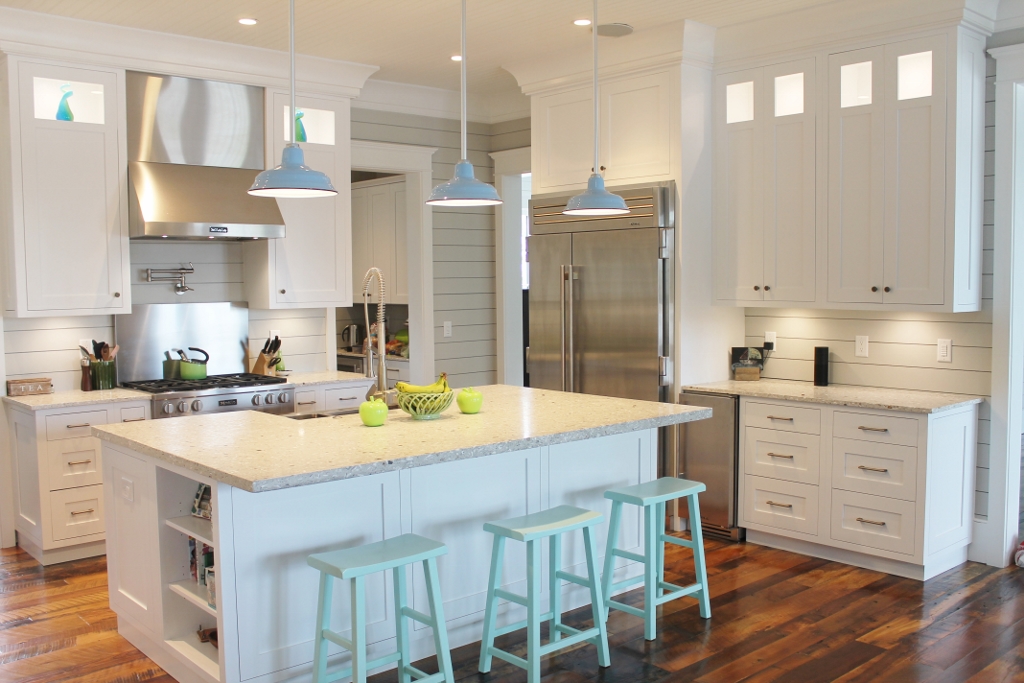 Happy Earth Day! Celebrate with Long-Lasting LED Lighting!
Happy Earth Day from Barn Light Electric! Every April 22, for the past 49 years, consumers around the globe celebrate Mother Earth's special day by planting trees, fixing leaky faucets, walking to work, and other earth-friendly initiatives.
We would like to offer another way to help save the planet year after year. By purchasing products that are crafted to last, you can help keep waste out of the landfill. Products like our Porcelain Enamel LED Lighting.
Our porcelain enamel lights are crafted from solid sheets of steel then finished with multiple layers of porcelain enamel glass. This time-honored process of crafting high-quality lighting creates fixtures that will last. Add integrated LED components to this durable construction and you have lights that you can install and enjoy for years to come!
Our California customers often choose porcelain enamel LED lights as LED is mandatory for new construction in that state. Kim chose the handspun beauty of the Avalon LED Gooseneck Light for her new garage. She customized her fixtures with 14″ shades, Black finish, and G15 gooseneck arms.
When building his dream home in South Carolina, Aaron's hit list for lighting included American-made, LED fixtures. In the kitchen, he chose three Bomber LED Stem Mount Lights customized with 13″ shades, 36″ stems, an 850 lumen LED, and domed lens. The finish color is Delphite Blue although Aaron, a graduate of the University of North Carolina, warmly refers to the color as Carolina Blue.
In a nearby bathroom, Aaron chose a Seaside LED Gooseneck Light to add a fun vibe to the space. Finished with White porcelain enamel, this fixture has a 16″ shade, a G26 gooseneck arm, and a 1250 lumen LED.
Outside, the garage doors and parking area are highlighted with five Bomber LED Gooseneck Lights. These dark-sky friendly lights provide plenty of downward focused illumination via their 15″ shades. With a Bronze finish, G14 straight arm, and heavy-duty cast guard, these fixtures will last for years in the South Carolina sunshine.
This church in Christmas, Florida, wanted to save money not only on their energy bill but also in maintenance time changing light bulbs. They opted for six Original™ Warehouse LED Stem Mount Pendant Lights to highlight the sanctuary. These handcrafted pendants feature 20″ shades with a White finish and a 36″ Brushed Aluminum stem. The integrated, 4000-lumen LED boasts a 3000K neutral white color temperature.
For larger commercial spaces, Barn Light Electric now offers a High-Lumen LED Collection which features stylish fixtures that bring brilliant illumination to places like Wrigley Field in Chicago. You can read more about this collection here.
And in case you missed this primer on LED lighting, be sure to check it out and learn all about lumens, color temps, and luminous efficacy! As always, if you have additional questions on our complete line of LED lighting, our sales team stands ready with answers at 800-407-8784, via Live Chat from our home page, or via email at sales@barnlight.com.