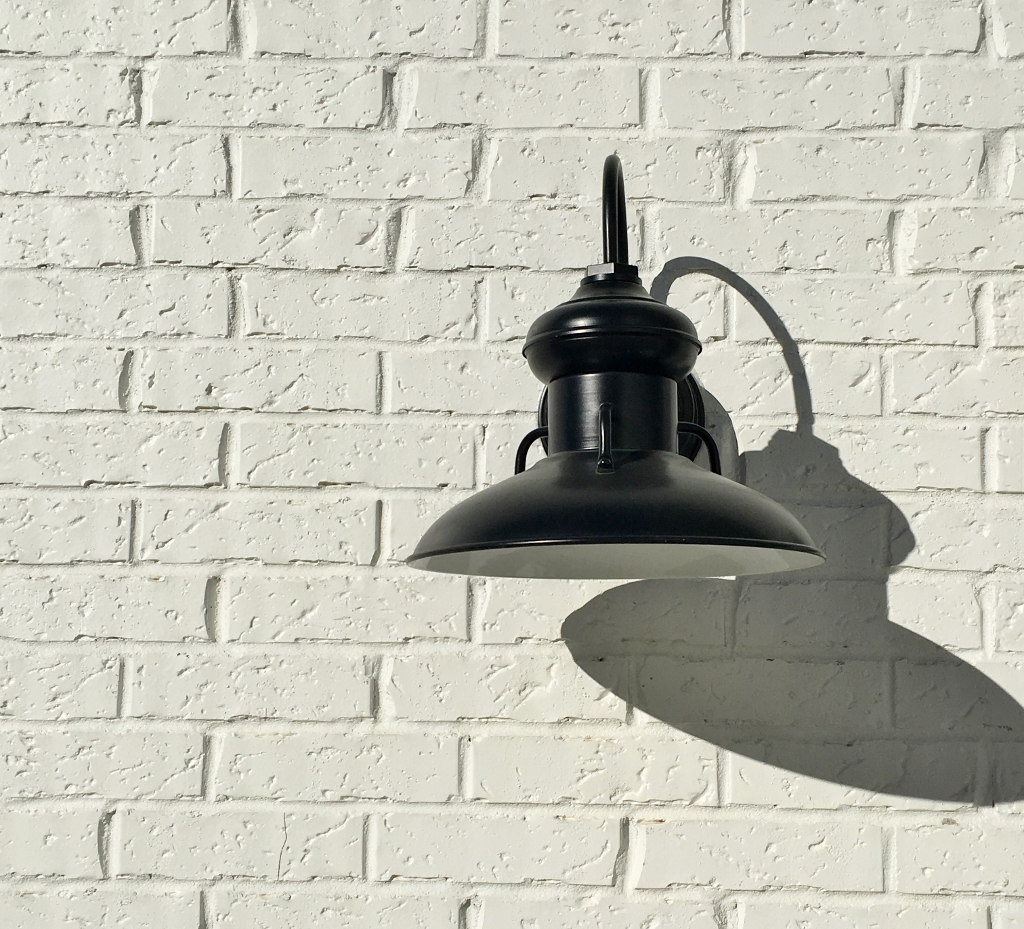 Energy Efficient, Environmentally Friendly LED Lighting
One of the things customers love most about shopping with Barn Light Electric is the ease of customizing their new lighting. Unlike a big-box store where you're limited to what sits on the shelf, you can choose from an array of sizes, colors, mounting options, and add-on accessories.
With LED lighting, there are even more choices. Here at Barn Light, we offer both LED Barn Lights and Porcelain Enamel LED Lights. We also just introduced a High-Lumen LED Collection suitable for commercial applications. When navigating the multitude of LED options, many consumers are unfamiliar with the terminology. Today we're offering a primer on LED lighting so you can better choose appropriate options for your home or commercial space.
What is LED lighting?
Once favored by commercial and industrial venues, LED lighting is now an affordable, stylish, and convenient option for homeowners. Because these fixtures require significantly less electricity to illuminate a space, LED lights are energy efficient, environmentally friendly, and budget conscious.
What makes LED lighting different?
Unlike more traditional lighting options, LED fixtures let you customize the overall look and feel of the light that the integrated LED module produces. With this unprecedented versatility, LED lights can produce a variety of "colors" of light to suit most any space and the activities that take place there.
What is color temperature?
Just like white paint, there are many variations of white light. Most light has a bit of color to it and the color temperature indicates its warmth or coolness. Warmer whites have more yellow tones while cooler whites tend to be more blue and are perceived as brighter. To help differentiate between these often-subtle colors, the Correlated Color Temperature scale, known as CCT, helps pinpoint the hues of light.
The CCT is measured in the degrees of Kelvin (K) on a scale of 1,000 to 10,000. The light from a candle measures around 2000K and offers a warm, cozy feel like your favorite romantic restaurant. Spaces that need brighter, more task-friendly light — think kitchens and home offices — opt for color temps in the 3000-3500K range. Offices, industrial spaces, and other commercial venues that need even brighter light typically choose fixtures in the 4000-5000K range and even higher on the scale.
What is the Color Rendering Index?
The CRI measures, on a scale of 0 to 100, how accurately color is rendered under a light source. The higher the number, the truer the color looks. While most LED lights illuminate blue and green very well, they lack in the red spectrum. Barn Light Electric LED fixtures use an advanced LED module with a high CRI rating for high color quality.
What are lumens?
Whereas the CCT measures color, lumens measure the brightness of the light the fixture emits; the higher the lumen package, the brighter the light.
What is luminous efficacy?
This is when we get into the real beauty of LEDs and how much money they save over time. Luminous efficacy dictates how well a fixture generates visible light and how much power it consumes to do so. Because LED fixtures require less electricity to produce the same lumens as more traditional sources of light, they offer substantial savings on power and are considerably more environmentally friendly. When comparing efficacy numbers, higher is better as this means more light is produced with less power.
Can a dimmer be used with LED lights?
Yes! Our LED lighting provides a choice of dimming options while reducing the lighting power load by 80 percent. The module's dimming technology provides consistent color across the entire dimming range to keep colors natural.
How long does LED lighting typically last?
Using the latest LED technology available, the integrated LED module on Barn Light Electric fixtures typically produces about 50,000 hours of illumination. Depending on usage, that relates to about five years of service. As always, if you have additional questions on our complete line of LED lighting, our sales team stands ready with answers at 800-407-8784, via Live Chat from our home page, or via email at sales@barnlight.com.