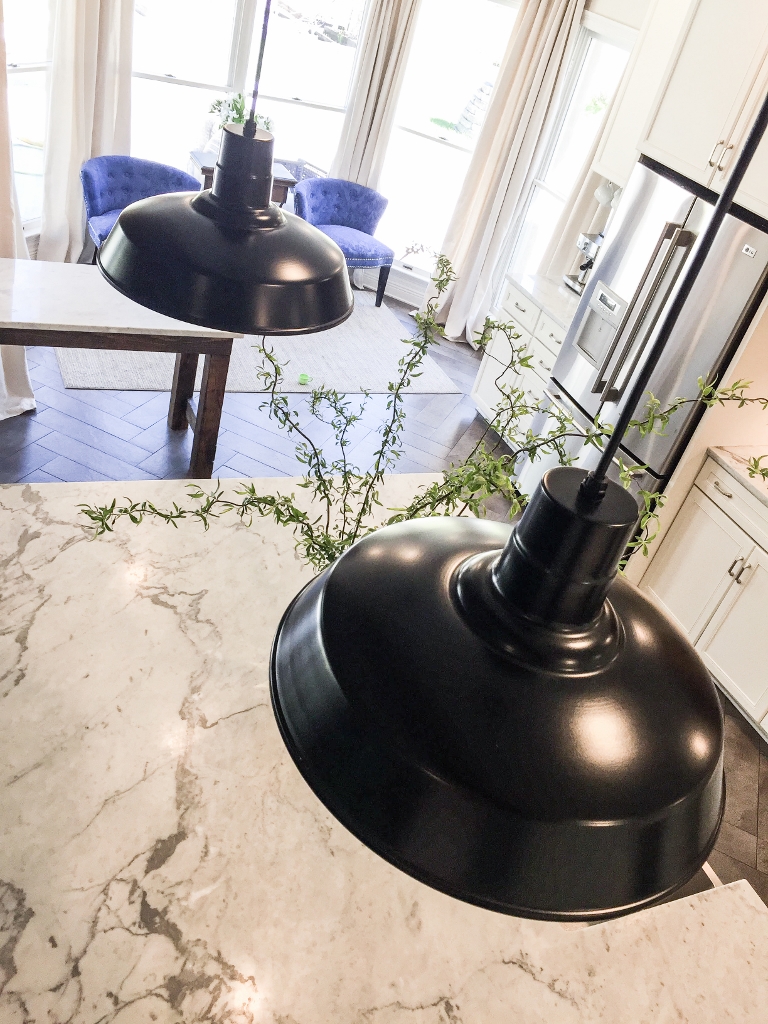 Barn Pendants Offer Authentic Simplicity
When Amanda and her husband Stephen purchased a "gem in the rough" to remodel, they planned to tackle much of the work themselves. The duo are a remodeling dream team with Amanda's interior design skills — she's principal at Sage + Wren — combined with Stephen's engineering talents.
Four years later, their Madisonville, Louisiana, farmhouse is finally finished and, as Amanda says, "We tell people a lot of actual blood, sweat, and tears went into this one."
For her kitchen, Amanda envisioned a white and bright space accented by a stained vent hood. She used a mix of custom cabinets as well as reusing some of the old ones.
"I cook three meals a day in this kitchen so I wanted a space that is both functional as well as aesthetically pleasing," she notes. For lighting, Amanda wanted authentic fixtures that completed the updated farmhouse look.
"I wanted the lighting to be simple with a 'normal' socket that could take anything from an incandescent bulb to the LEDs we chose to put in them," she explains. "It was important to me to keep the aesthetic of an updated farmhouse style. Barn lights are very authentic."
Amanda chose the Original™ Warehouse Pendant to take center stage over the substantial kitchen island. She customized these American-made barn pendants with 16″ shades and a Black powder coat finish.
"The size options were great and I love the simplicity of this pendant," Amanda explains. "I chose black because it fit my design, but I love the contrasting white under the shade." The Original™ Pendant features an RLM warehouse-style shade which dates back to the industrial lighting of a century ago. But with updated finish colors and other customizing options, this barn pendant brings a trendy edge to updated farmhouses like Amanda's.
"I love how simple and understated they are," Amanda says. "Stephen and I loved working on this project together creating a space that we enjoy as a family. He turns my designs into reality."
Photos courtesy of Sage + Wren