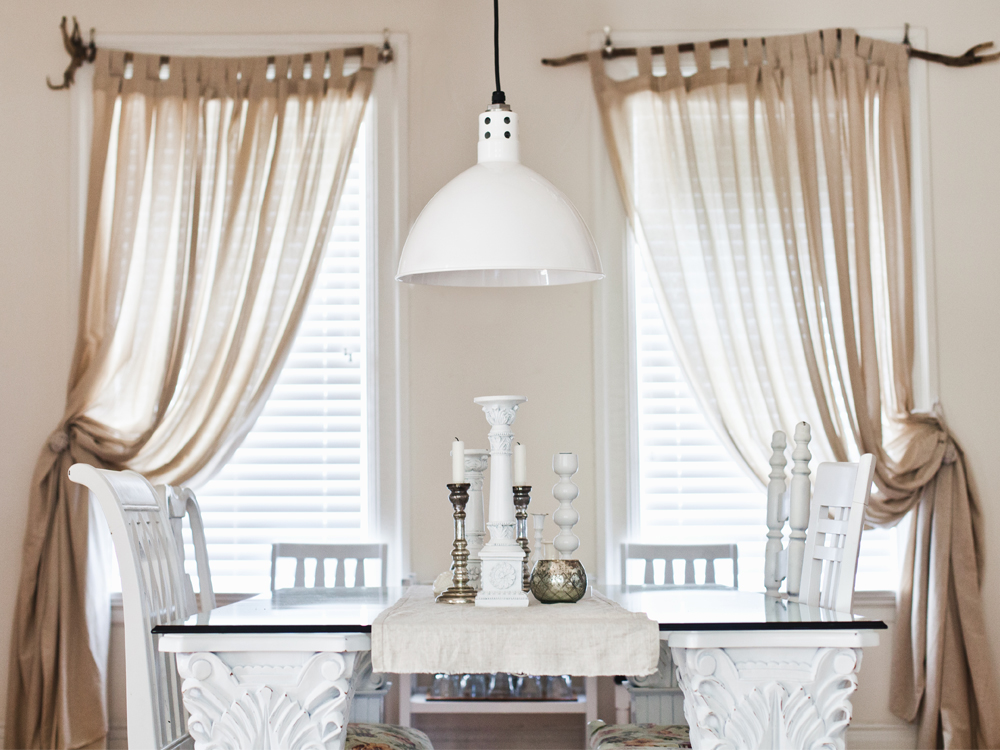 New Year, New Trends: Three Designers Dish on What's Hot, or Not, in 2019
Happy new year! We reminisced about 2018 and checked the box on Auld Lang Syne, now it's time to set our sights on what's trending in the new year!
Whether you're renovating a powder room, gutting the kitchen, or building a home from the ground up, Barn Light Electric is here to offer tips and inspiration for how to create beautiful spaces.
Today we've asked three designers to share their thoughts on color, trends to watch, and, of course, lighting! Joining us from Charlotte, North Carolina is Jena Bula, founder of Delphinium Design, Jami Davis, of Harper & Hicks, hails from Seattle, and Stephanie Shortridge, is the lead designer with Rafterhouse, a design/build firm in Phoenix.
Q: What is one design trend you see taking off in 2019?
Stephanie: I see dark and bold cabinets taking off especially in the kitchen.
Jami: I see more color coming into play. People are slowly incorporating more earthy jewel tones back in the mix while still keep nice, bright whites. Adding pops of interest like a wall of deep green tile or warm wood lower cabinets in a kitchen.
Jena: I see customization becoming more important. Whether it's furniture or a light fixture, having the ability to personalize not only makes you feel invested but allows you to have the perfect piece for your space. I love that Barn Light has the option to customize their styles — you can always find exactly what you're looking for!
Q: What is a trend you see fading?
Jami: All white everything.
Stephanie: I think we'll see stark white kitchens fade away a bit. White will always be a classic look and have its place, but I see design with more warmth coming to the forefront.
Q: How do you counsel your clients on which trends to embrace or shy away from?
Jena: If this is my client's forever home, then I say do what you love. If there's a trend you can't get enough of, embrace it! That being said, it's wise to lean more classic with counter tops, tiles, and plumbing fixtures which aren't easily replaced and choose trendier mirrors, accent knobs, paint colors, and linens.
Stephanie: I always ask my clients about their style and if they like taking design risks. I also ask how often they like to change their spaces. If they tire of trends quickly, I counsel them on using trendy metals such as cabinetry hardware, or lighting and paint color since those are easy items to replace in a room.
Q: Do you see the farmhouse trend staying strong in 2019?
Jami: I do! Actually most of my clients are wanting to get back to that simple farmhouse. Getting back to American-made, quality pieces that last is important.
Jena: I do, but there are aspects of the farmhouse trend that are already on the way out. The trendier decor pieces that have been introduced will come and go, but exposed wood beams, rustic lighting, and large farm sinks are here to stay.
Stephanie: I think the farmhouse trend is in fact staying strong. I think it's becoming a staple in architecture and the use of the word "farmhouse" in the interior can either go more traditional or have a more modern approach with the design.
Q: What Barn Light fixture do you see being a favorite in the coming year?
Jena: I really love the Original™ Warehouse Gooseneck Light. I think it looks awesome on the side of a home, on a barn, or even on a front porch. I love that it can be customized so you can choose the size and a great accent color.
Stephanie: I think the Primary Schoolhouse Gooseneck Light will be a favorite. You can use this style in many different designs. For me, it's a great piece that can provide a vintage/retro look to mix into my modern interiors. It can also be traditional and provide that classic look you're trying to achieve in a space.
Q: As a designer who's constantly expected to come up with fresh and creative designs, where do you find inspiration?
Jami: Pinterest! I don't know what I would do without Pinterest. I am a very visual person and I think in pictures. I was creating story boards long before Pinterest, but I love how easy it is to save inspiring images.
Stephanie: I am inspired by all things — travel, scenery, landscape, fashion, restaurants, hotels. When I'm hitting a wall creatively, I look up places or scroll through my camera roll to remind myself of recent inspiring photos I took. This helps me come up with the overall color palette and allows me to think of different ways to use a material.
Q: What design trend do you incorporate into most projects?
Jena: Neutral walls. It gives you so much creative freedom in a space when you have a clean backdrop to work with.
Stephanie: A design trend that I like to incorporate is shiplap. Whether you apply it horizontally or vertically, I think it's a great way to apply texture to a space.
Q: What design faux pas keeps you awake at night?
Stephanie: The faux pas that keeps me awake is making sure all of my T's are crossed and I's dotted. I can get wrapped up in my head if I didn't think I applied enough cohesive design from one space to another.
Jena: The biggest mistake is when drapery is hung incorrectly. I don't know what's worse — when it's hung too low (as in distance from your ceiling) or when it's too short. Both drive me nuts!