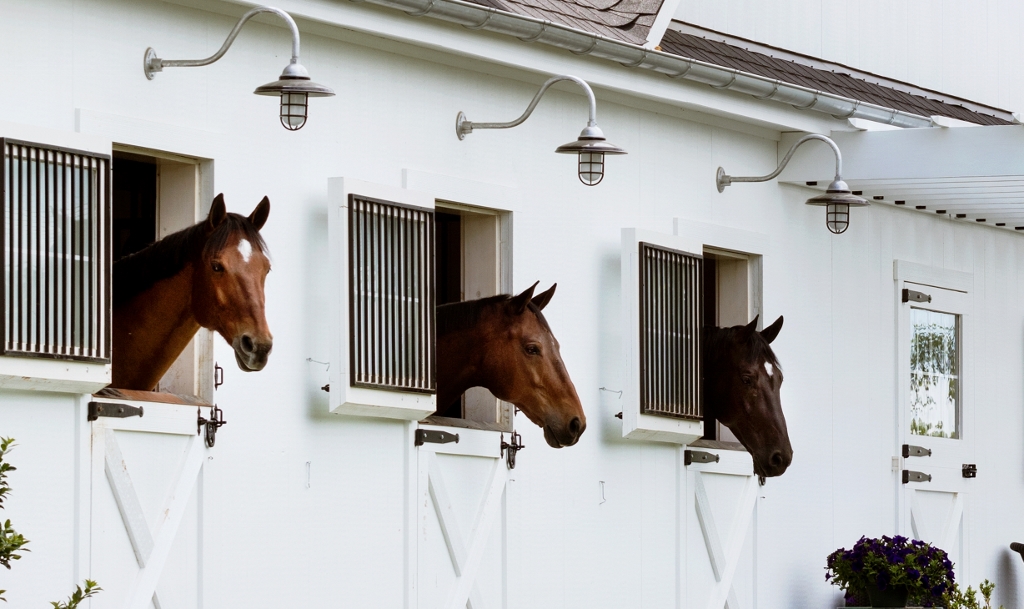 A Look Back at our Favorite Spaces of 2018
With Christmas 2018 in the books, we're settling in for a walk down memory lane as we revisit some of our favorite customer posts from the year.
One popular trend we saw in 2018 was the blending of vintage and modern design details. Many homeowners embrace the history of their homes while adding contemporary touches for modern living.
This beautiful home in Canada, first featured here, was originally built by the homeowner's grandfather. Designer Jill Washington, owner of Sparrow Lane Interiors, spearheaded this kitchen remodel which features an open floor plan with vaulted ceiling and exposed wood beams.
Jill included plenty of rustic details including a reclaimed walnut countertop and generous 20″ Original™ Warehouse Pendants over the island. Black cloth cords add another hint of texture and vintage style.
Another beautiful kitchen that blends both vintage and modern looks was featured here in April. Amy writes the blog My Life From Home and shared the gut remodel of her kitchen with her readers. She added two Primary Schoolhouse Stem Mount Pendants for the perfect combination of modern and vintage style she wanted in the space.
Two of our favorite bathroom remodels feature nautical style wall sconces. The bath above gets a boost of color from the Atomic Industrial Guard Double Vanity Light highlighting the new vanity…
…while this homeowner added significant wow factor to her guest bath with the Atomic Topless Double Industrial Guard Sconce. This handcrafted vanity light is customized with a Textured Black finish, standard cast guards, and frosted glass.
Favorite barn picture of the year? Hands-down winner is this one with three friends admiring their new Bridgeport Vintage Industrial Gooseneck Lights!
Our readers and social media followers fell in love with Liz Marie's wraparound porch featured here. The eight Wilcox Vented Gooseneck Lights that brighten the 170-year-old farmhouse are customized with 16″ shades, a Galvanized finish, and circle vents in the neck.
Our commercial customers also created some amazing spaces this year, and the Canary Grill in West Virginia was definitely a favorite. Porcelain enamel Union Wall Sconces in sunny Yellow pop off the dark exterior creating a lively contrast.
Out in California, our LED lighting takes center stage at the Van's Headquarters. Working through LIGHTCA, one of Barn Light Electric's commercial representatives, the facilities manager chose oversized Original™ Warehouse LED Pendants to light the massive space and add visual interest.
Outfitted with the latest in LED technology, these handcrafted pendants save energy and produce less heat than incandescent bulbs. But the classic, American-made barn lights fit right in with the old-school vibe of Vans!