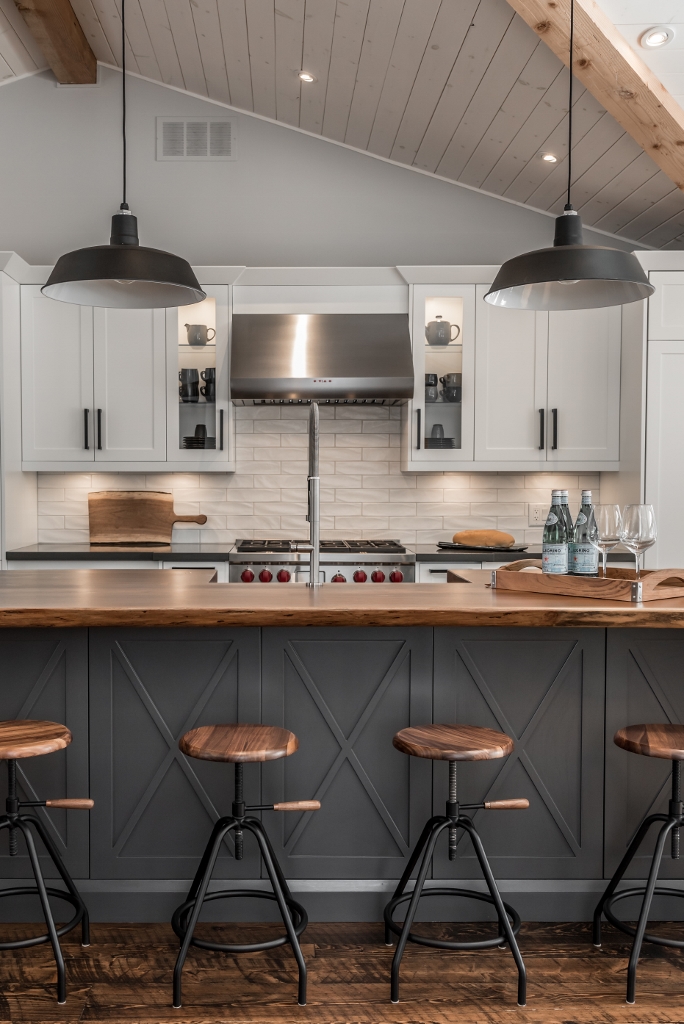 Iconic Barn Pendant Lights Highlight Kitchen Remodel
Interior design takes a creative mind and a keen eye for detail. Kitchen design, in particular, presents special challenges. With so many activities taking place in a kitchen, from food prep and planning to entertaining and homework, this hub of family activity must be adaptable to many needs.
Jill Washington, owner and designer of Sparrow Lane Interiors, has built her career around thoughtful kitchen design. Serving clients in the greater Toronto region, Jill lends her years of education and experience to creating warm, inviting, and completely functional spaces for her clients. We spotted one of Jill's recent projects on Instagram and had to find out more.
"This was a remodel, and we knew it would have to be incredibly special," Jill says. "The client's grandfather, a farmer and carpenter, built this home himself and handed it down to the family."
The kitchen needed to complement a recent addition which created an open concept main floor with vaulted ceiling and exposed wood beams surrounded by a stunning view of the backyard. The addition was designed by local architect Hailey Weatherbee.
"We wanted to incorporate natural elements like the countertop built out of reclaimed walnut by a local wood artisan," Jill explains. "And the 'x' detail on the back of the island is reminiscent of barn doors." Jill wanted the lighting to also reflect the natural elements and have a barn-like feel.
She chose the Original™ Warehouse Pendant — an iconic representation of early 20th century barn lighting — to highlight the space. She customized these ceiling pendants with generous 20″ shades and a Textured Black finish. The black cloth cords add another hint of texture and vintage style.
Although warehouse pendants date back almost 100 years, this ceiling light brings a modern edge to the kitchen. As one of our most popular shades, the Original™ is easy to customize with more than 30 finish colors to choose from plus five natural copper and brass finishes. Colorful cords, canopy options, plus wire cage and guard-and-glass options mean you can create a look to perfectly suit your space and style!
Photos courtesy of Sparrow Lane Interiors