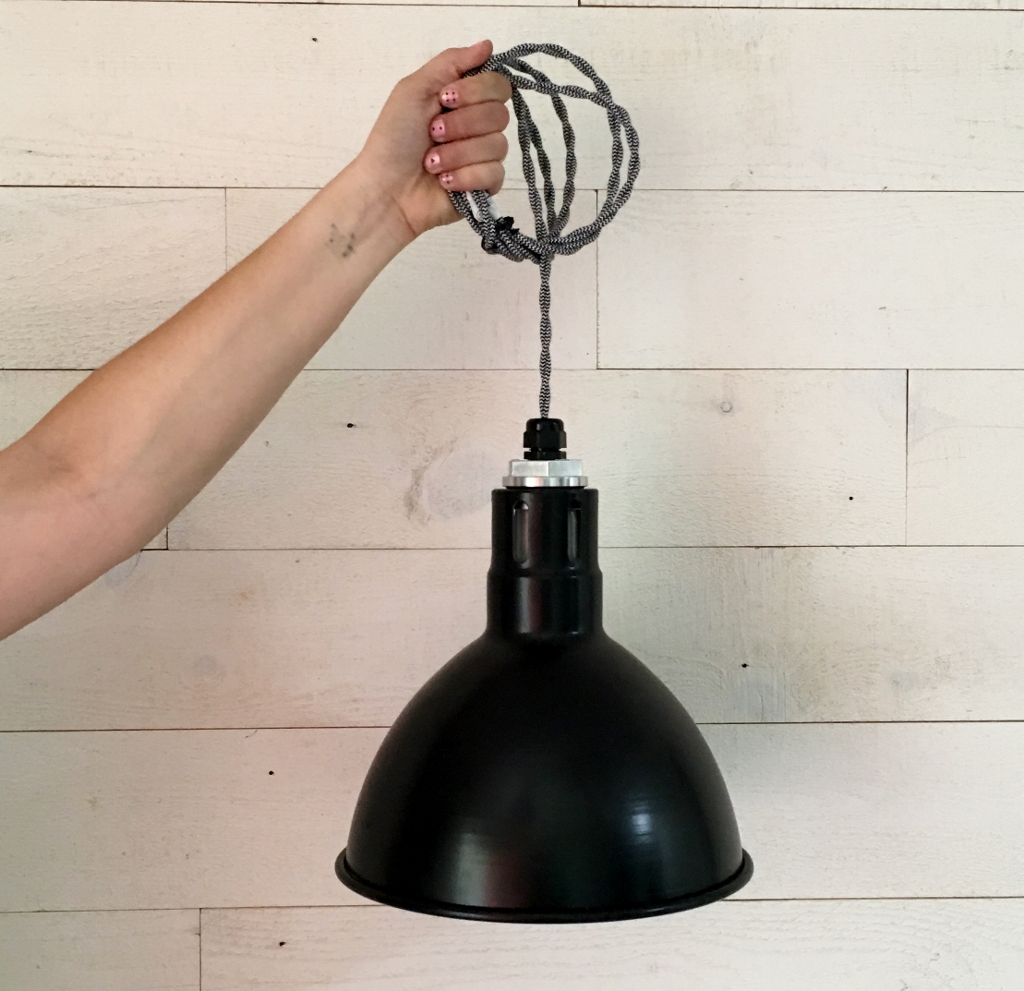 How To | Shop Successfully Online for Quality, American-Made Lighting
Ever since the first secure, online retail transaction happened back in 1994, consumers have enjoyed the convenience of shopping from home. There is much to love about making a purchase from the couch and waiting for the mailman to hand it over at the door.
But as we all know, shopping online has its nuances especially when shopping for something more permanent than bath soap and tissues.
Here at Barn Light Electric, we strive to make your shopping experience as pleasant and seamless as possible. Today we're offering some helpful hints on how to shop for lighting online.
When we launched our new website last fall, one of the main improvements was easier navigation of the site. Five tabs at the top direct you to Lighting, Dinnerware, Furniture, Accessories, and Fans from Friends. From there, additional drop-down menus lead to more specific collections.
If you've just started your hunt for lighting, we encourage customers to check out the Photo Gallery which features beautiful photos of many of our lights in actual settings. It's much easier to visualize that Atomic Topless Double Industrial Sconce in your bathroom if you see it in another space.
Our Instagram and Facebook feeds are also chock full of photos, and we have dozens of Pinterest boards to browse.
Computer monitors and mobile devices all render color differently. If you can't decide between Teal or Delphite Blue for your new Union Pendant Light, call and get a free color sample.
Color samples usually ship the same day so you won't have to wait long. The Delphite Blue on the pendants above was the perfect choice!
When considering shade sizes, it's helpful to visualize the difference between a 12″ shade and an 18″ shade. Check out this blog post for tips on how to choose the best size. And remember that you can always have your electrician install a dimmer switch. A larger shade may look great in your space, but it's nice to control the brightness depending on the moment.
When shopping online, always note the Returns Policy. Most of our items are returnable but only if they have not been installed or altered in any way. When your box arrives, open it immediately to inspect for any damage that may have occurred during transit. Then hold the light in the space where it will be installed to make sure it looks the way you envisioned.
Be aware that some items are non returnable including light bulbs, copper lights, and LED fixtures. If you have questions, our sales staff is available to help. You can reach them via Live Chat from the home page, via email at sales@barnlight.com, or, the fastest way to reach them is by calling 800-407-8784 during regular business hours.