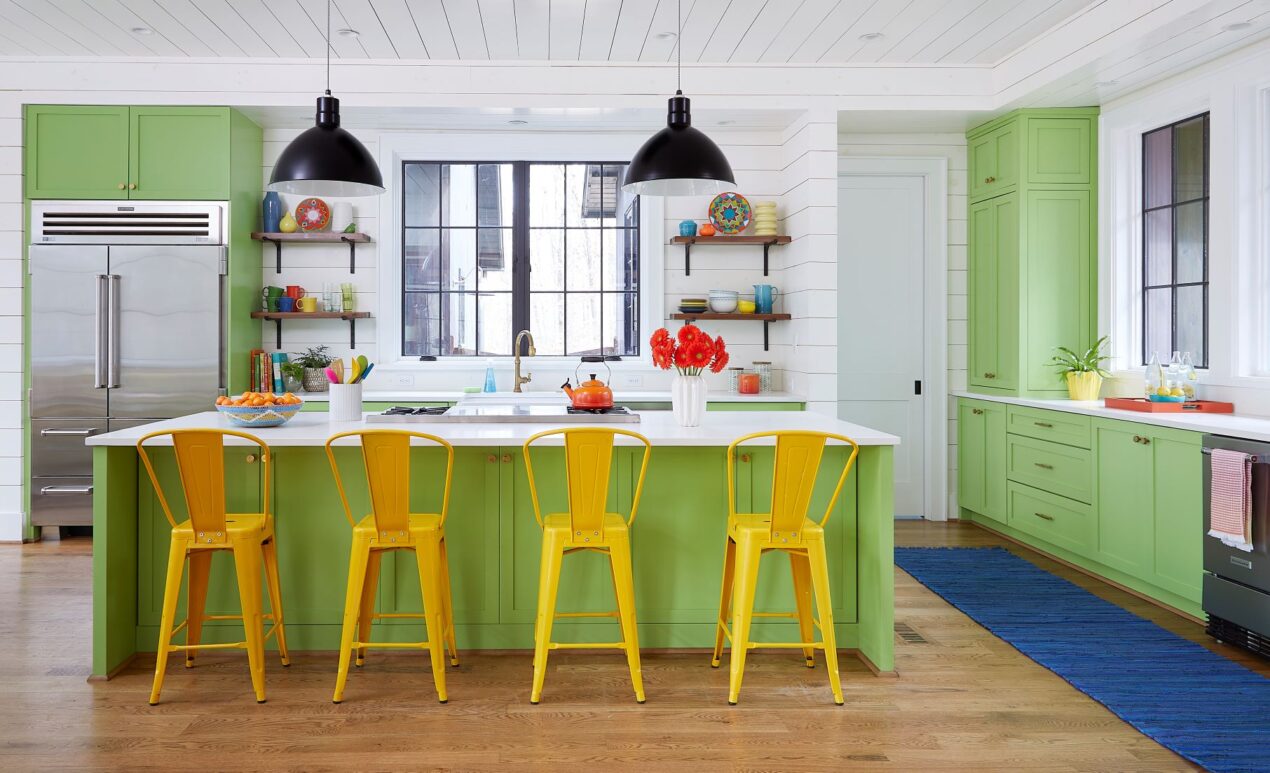 How To: Use Color Effectively to Brighten Your Home
Color is powerful. It affects our mood, attracts attention, stimulates our mind, and enlivens our spaces. In the home, some use color on every surface while others take a more subtle approach using color as an accent. No matter which camp you fall into, using color in the home is fun and uplifting! Today, we're sharing some of our favorite colorful spaces as inspiration for your next project.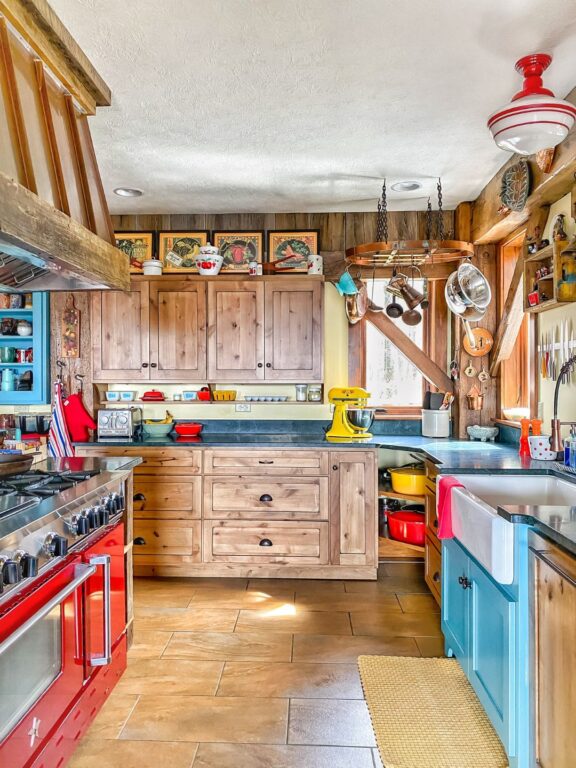 April is one of our color-loving customers who hails from Pennsylvania. She and her husband used an old barn frame from Canada as the bones for their new home. She chronicled their home build on her Instagram feed @barnhomeliving.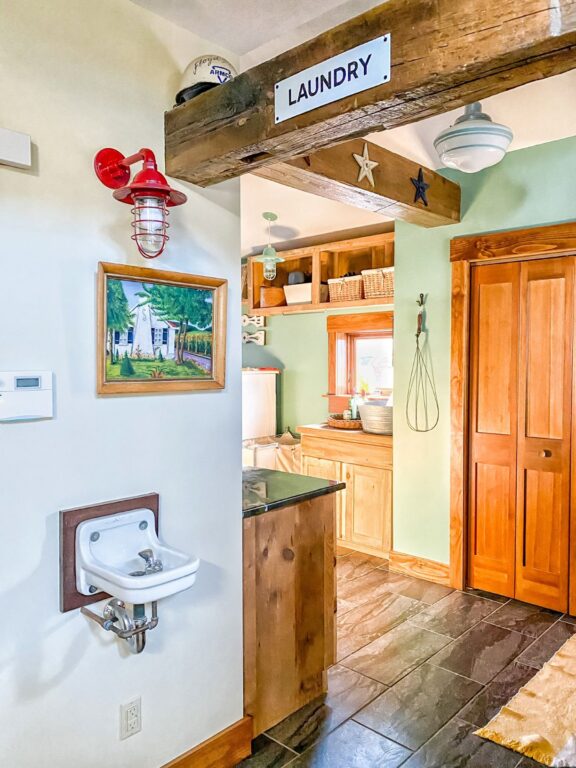 We explored April's home in this blog post which featured her beautiful laundry room with creamy green walls and a matching Primary Schoolhouse Stem Mount Pendant Light. She also added a pop of Barn Red with anIndustrial Guard Sconce to highlight her water fountain.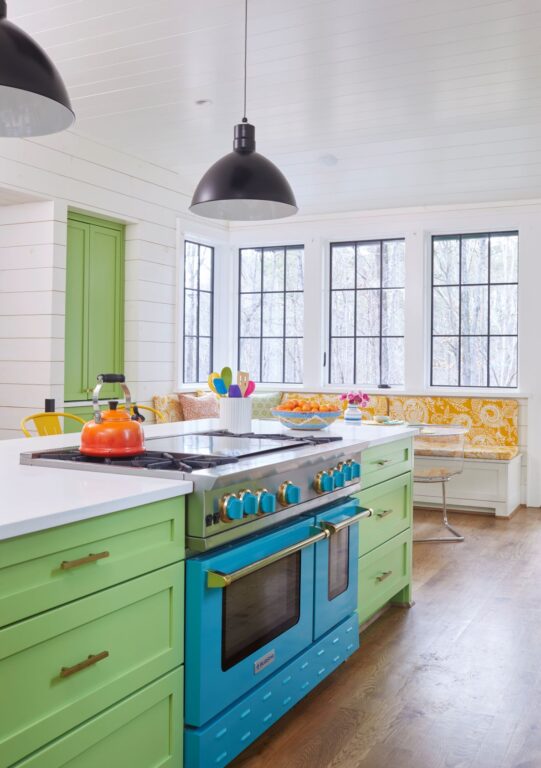 Another one of our favorite color-filled homes is in Alabama and was featured in this blog post. Allison kept the walls in her kitchen a neutral white but added splashes of color with green cabinetry, a blue stove, and yellow chairs and upholstery. Her island is highlighted withWilcox Deep Bowl Pendant Lights customized with generous 20″ shades and a Black finish.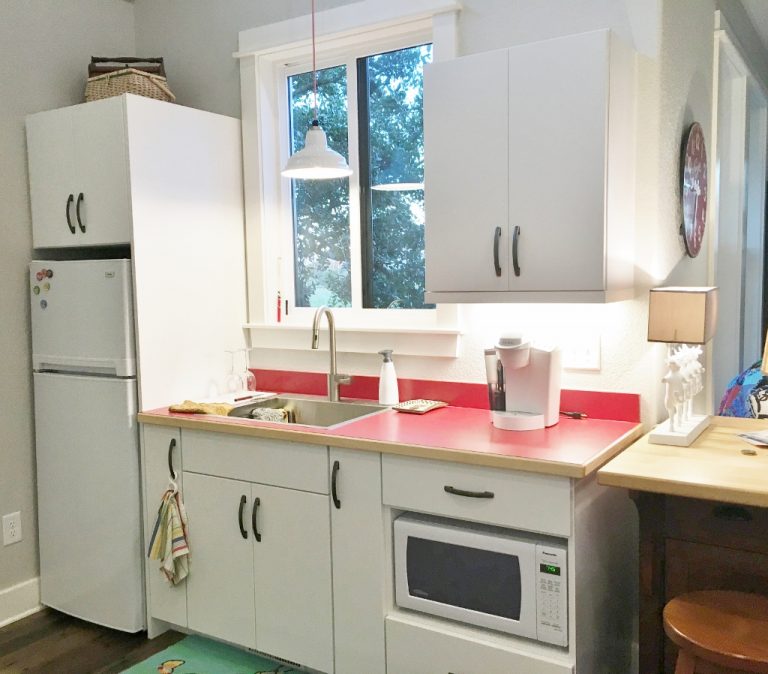 If loads of color isn't your style, you can scale it back by using fewer hues in a space. This mostly white kitchen benefits from a pop of color from the countertop which keeps the space from being too stark and sterile. The Bomber Pendant Light over the sink also features a red-and-white cloth cord that draws the eye up with its subtle hint of color.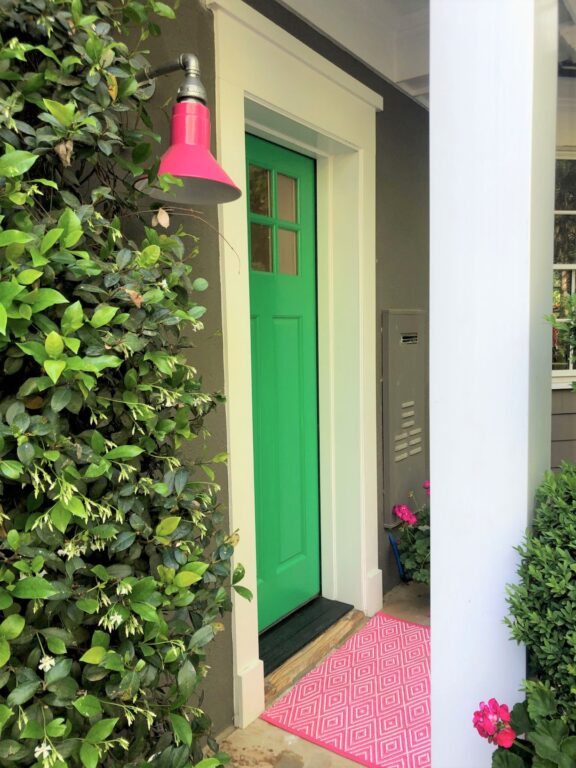 The Canal SoHo Sconce adds a happy spot of color at this front door and perfectly complements the rug below. The wall sconce features a handspun, 10″ flared shade that is wet rated for installations both indoors and out. The heavy-duty pipe mounting is rugged enough for residential or commercial locations, and 30 finish colors are available including Buttery Yellow, Watermelon, and Teal.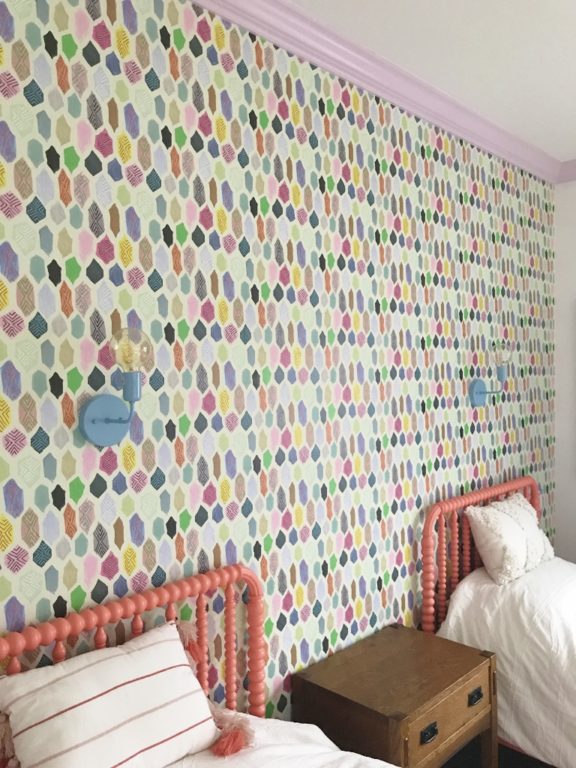 Maggie Natarelli loves creating spaces that aren't too fussy. In this kids' bedroom, color played a big role, and she chose the Downtown Minimalist Wall Sconce to create balance in the space. She customized these American-made lights with a Delphite Blue finish and installed them bulb side up so small fingers wouldn't be tempted to touch the bulb.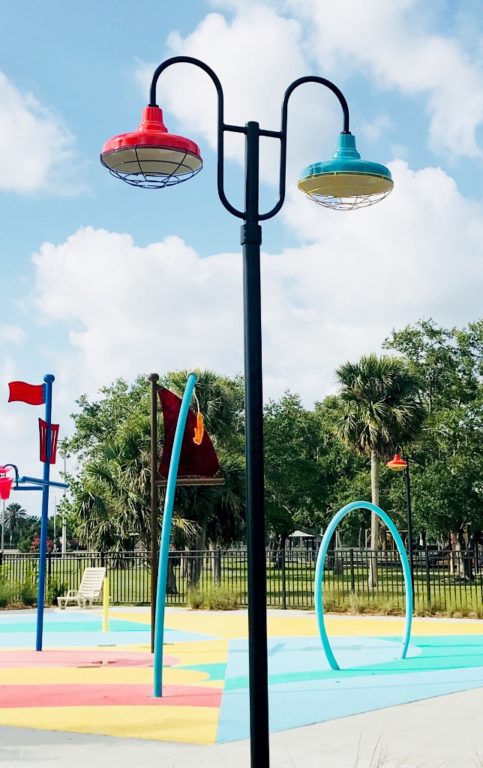 Some space just beg for lots of color. Like this splash park located in Barn Light's hometown of Titusville, Florida. Eight of our Union Double Post Mount Lights dot the park's landscape and provide illumination in the evenings.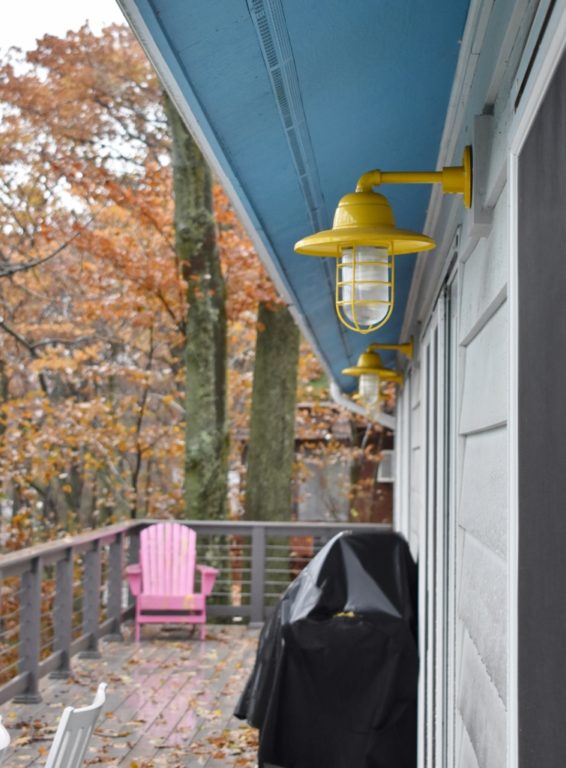 The neutral exterior of Paula's home features soft gray siding. The blue soffitts discourage wasps while the Industrial Guard Sconces in their Buttery Yellow finish add a bright spot of color.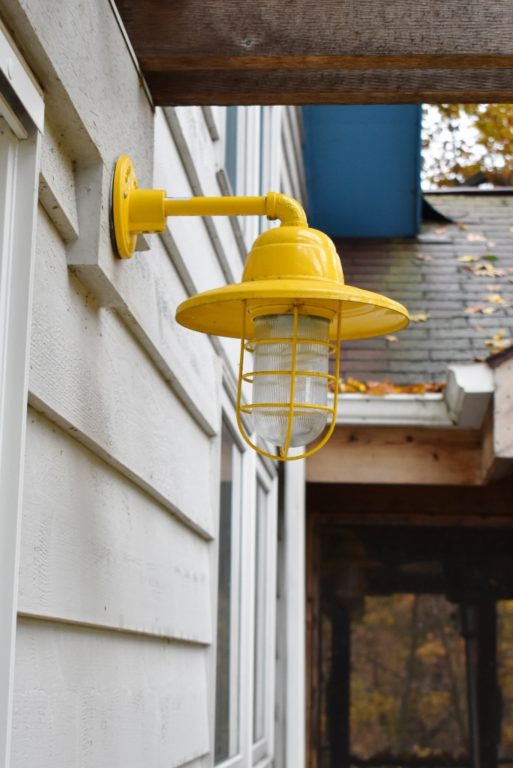 "The yellow offers a wonderful, soft pop, and the ribbed glass has a rustic feel that suits the home's location," she says. The wire guard adds protection to the glass and bulb while adding another layer of color to the fixture.
"We love the clean, uncomplicated pops of color the lights give us," Paula says. "They make me happy every time I walk in!"