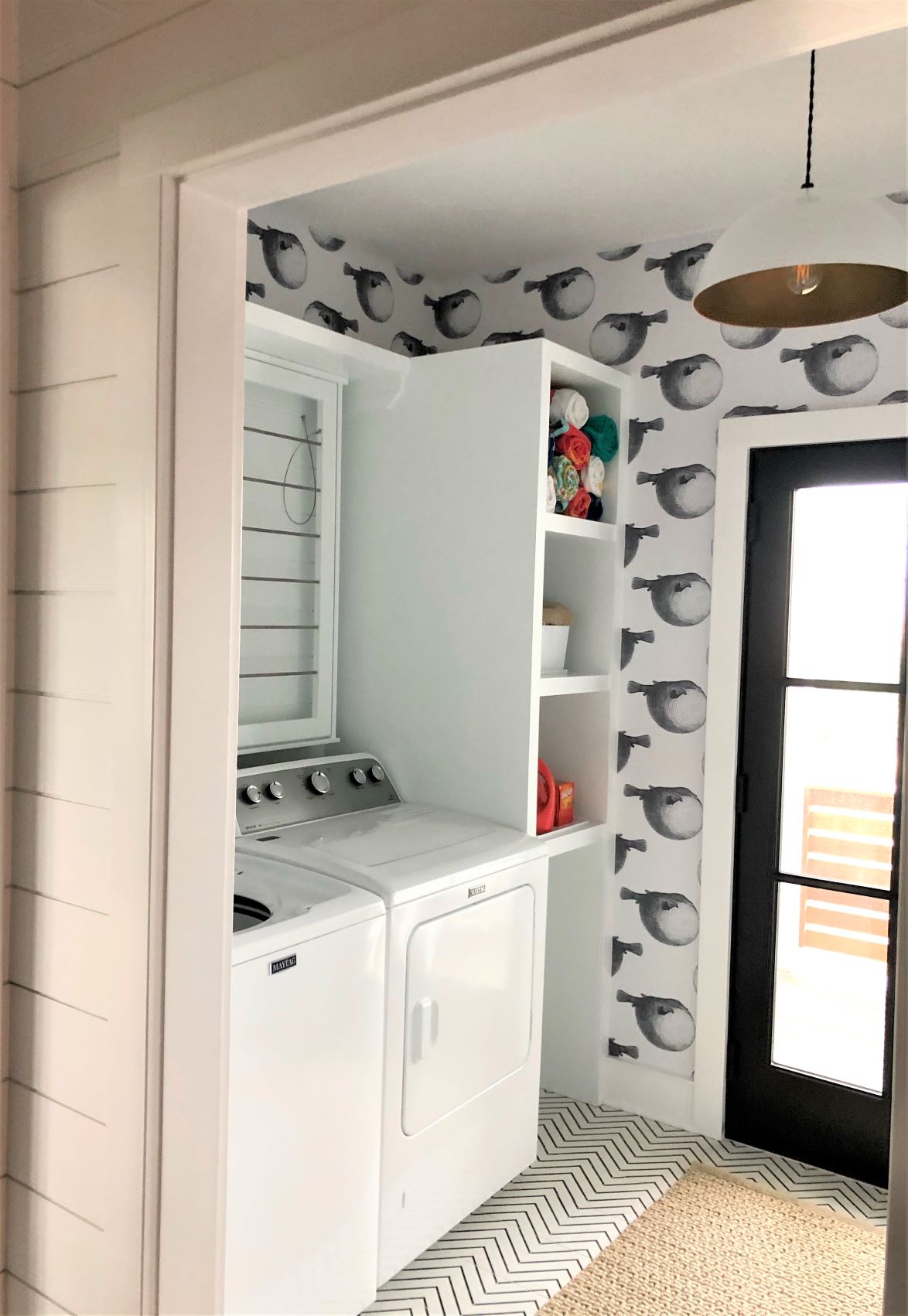 Colorful Finishes, Fun Styles Highlight New Beach House Lighting
With travels plans put on hold thanks to the pandemic, many people took a staycation in 2020. Instead of beach combing and relaxing, building and remodeling became substitute leisure activities.
In fact, Houzz, the online home remodeling platform, reported a 58% annual increase in project leads for home professionals in June. Here at Barn Light Electric, customers were on the hunt for new lighting to spruce up their spaces both indoors and out.
Melissa and her family spent much of this year building a new beach house located on the coast of New Jersey. She searched for quality lighting that was casual, but updated, and easy to customize.
"We tried to make it beachy with a modern twist," Melissa says. "We used lots of white and blue, but with a fun take on color. Buying American-made products was important, and I loved being able to pick styles, colors, and sizes with all of the Barn Light products."
Melissa set the tone at the front door with the Seaside Gooseneck Light which is handcrafted from commercial-grade steel. She customized this gooseneck light with a 14″ shade, creamy Jadite porcelain enamel finish, and a G26 gooseneck arm.
"We love the classic style of the Seaside with the fun ripple in the shade," Melissa says. "It keeps the space beautiful and light."
Near the outdoor shower, a must-have at a beach house, Melissa stayed in the Seaside family of fixtures but went with the wall sconce mount for this area. She customized her Seaside Wall Sconce with a 12″ shade and the same Jadite finish as her gooseneck light.
"We love the style and durability of these fixtures for the exterior because beach weather is tough on materials," Melissa notes.
For her other exterior doors, Melissa chose the wall-hugging profile of the Amidships Bulkhead Wall Mount Light. She purchased nine of these fixtures in the Small size with a Textured Black finish.
"We love the classic style of these lights," Melissa explains, "and the small size was key for a few of the placements."
In the laundry room, a Loma Pendant Light brings a sense of modern style to the space. Crafted with a generous 16″ shade, this pendant complements the playful wallpaper Melissa chose for this room.
The deep bowl shade of this fixture can be customized with different finishes on the exterior and interior. Melissa chose a White finish for the exterior of her light accented with a Painted Aged Brass interior. The fixture is suspended by a black cotton twist cord which adds another hint of texture.
"We love the durability and fun look of our lights," Melissa says. "They just finish the spaces."
Photos courtesy of the homeowner