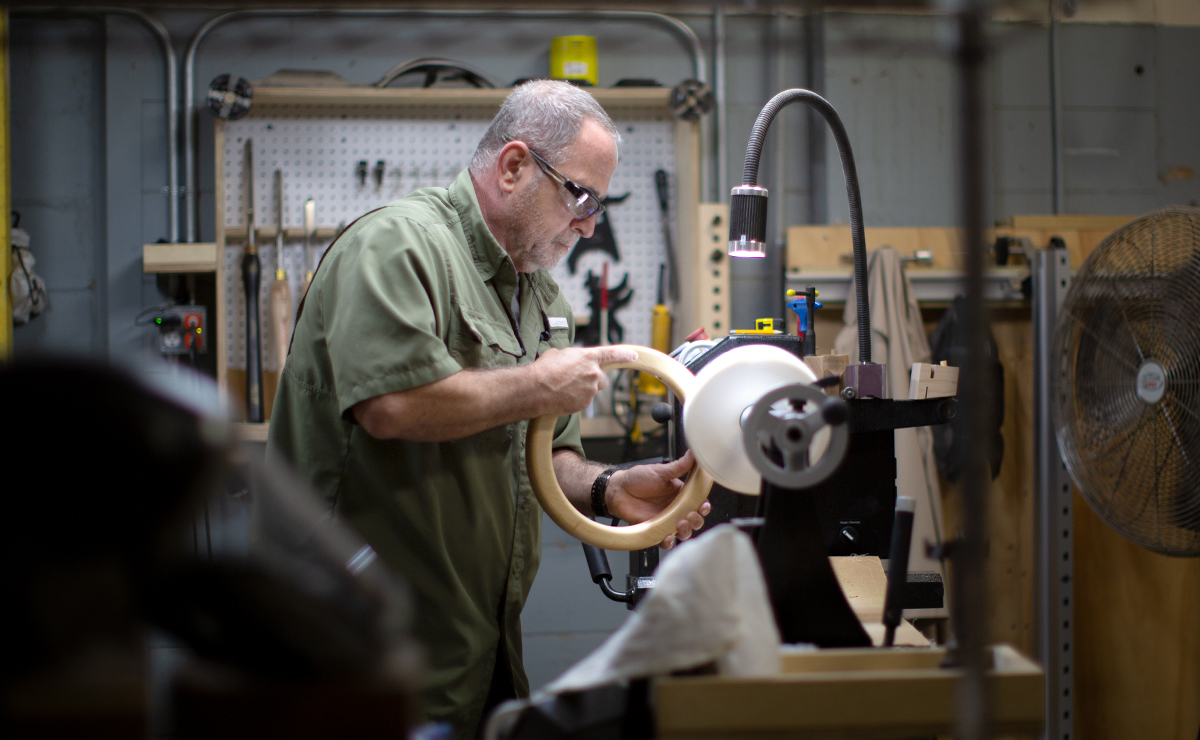 Behind the Scenes in Barn Light Electric's Wood Shop
The artisans at Barn Light Electric take great pride in the craftsmanship of every light we manufacture. Our goal from the first cut of raw materials to the final assembly is to produce solid and beautiful lighting that our customers are excited to install in their home or business.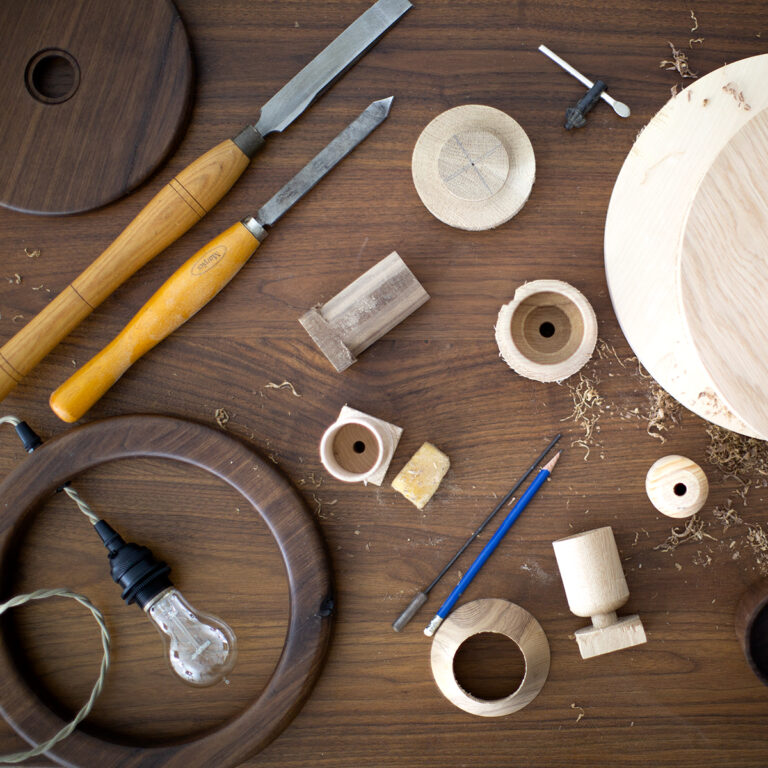 When we expanded operations to include woodworking and launched our collection of handcrafted Furniture, we applied the same principles of design and attention to detail to these new products.
Leading the way in the woodshop is George who hails from Gloucester, Massachusetts, but has lived in Florida for almost 40 years. He brings decades of experience as a talented woodworker to the team.
"I've been a passionate woodworker since around the age of 13," George says. "From a hobby to being paid professionally, I could never call this work." George has a keen eye for detail and has been instrumental in the design of many of the furniture pieces as well as the development of the new Timber & Ore Collection of lighting.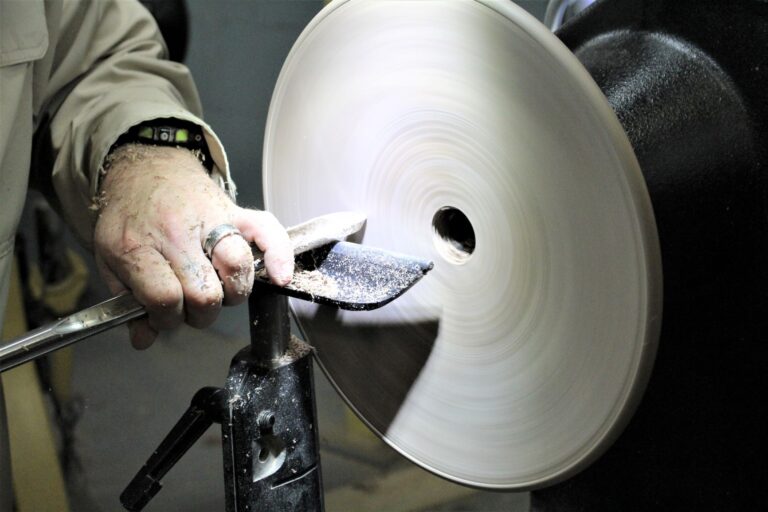 "Being able to visualize the finished product before it exists is critical," he explains. "Every piece of material is scrutinized so each complements the other in the finished product." George and his team begin the process by selecting rough-sawn North American hardwoods from responsible suppliers.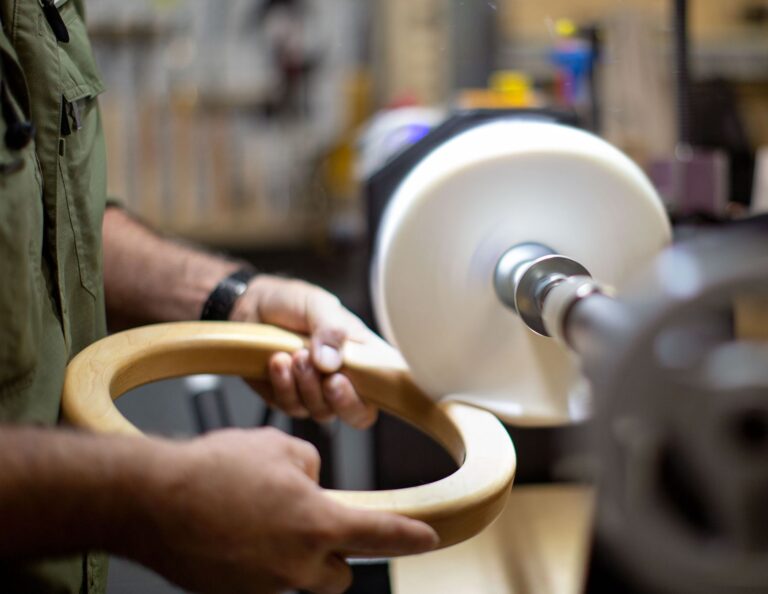 The next step is to mill the wood into dimensioned materials suitable for the project whether it's a Nolan Stool, a Brady Standing Desk, or the newest offering in the lighting collection, the Brunson Pendant.
"This process is very rewarding because, at this point, the beauty of the wood is exposed," George notes. "From this point forward, we begin the handcrafting process of creating the piece."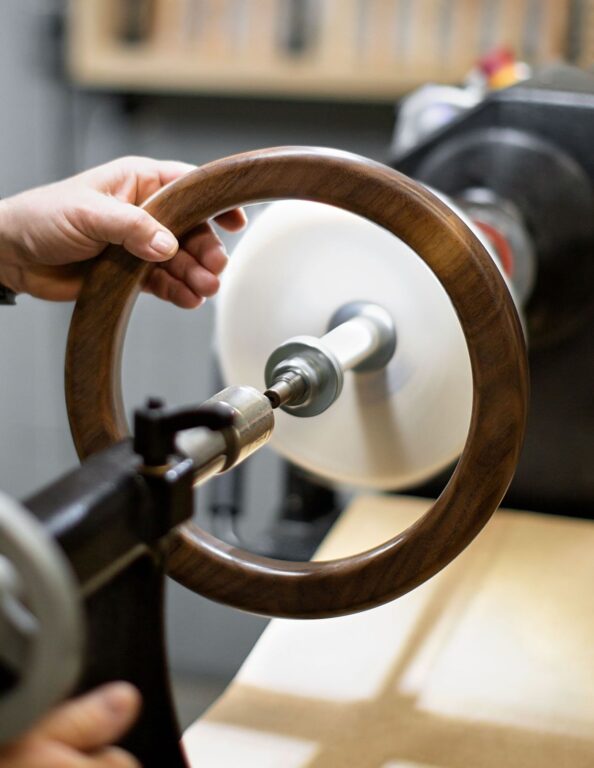 Just like the light fixtures that are handcrafted in Barn Light's manufacturing facility next door, all of the furniture pieces and wooden lights can be customized by the individual as they build their order online. A variety of wood species are available including pine, oak, hickory, and walnut. Desk frames, stool legs, and other metal components can also be customized with more than 30 finish colors.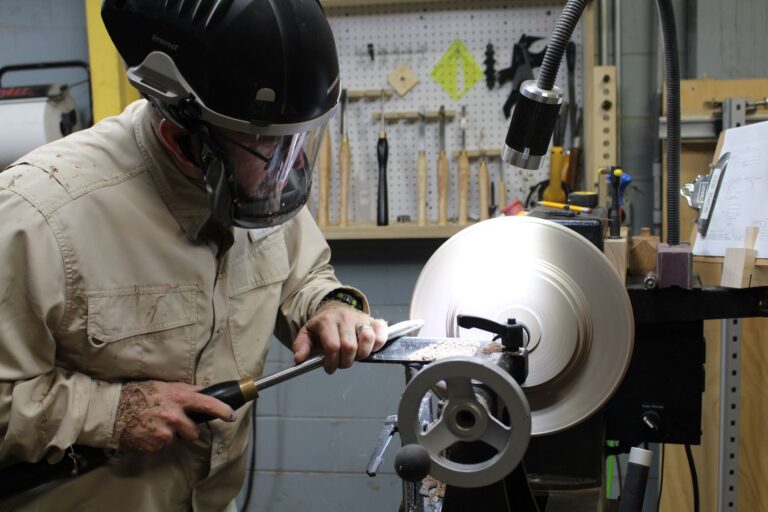 "Our customers can expect a finely handcrafted product that is never mass produced and is truly unique," George says. "There will always be variations in the grain including knots and other natural defects. Each product conveys the touch of the artisan who created it."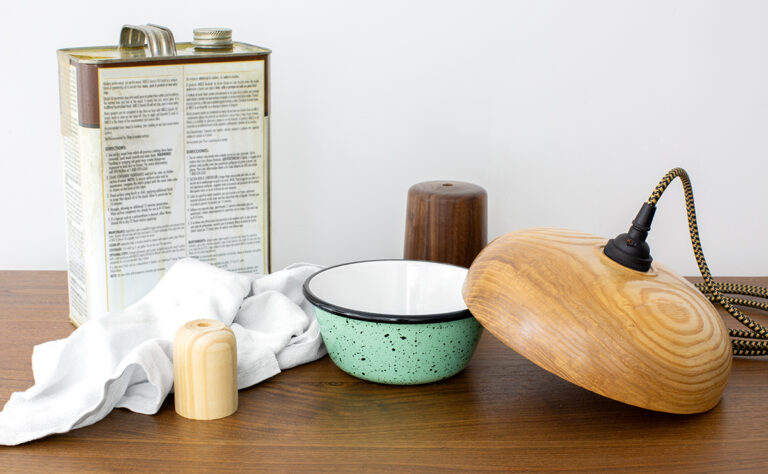 George is no stranger to the production of lighting as he worked for four years in Barn Light's porcelain and coatings departments before starting in the wood shop more than two years ago. He brings the same pride of craftsmanship and ever-present smile to the task each day.
"Each piece we create bring unique features that please my eye," he says. "The most enjoyable thing about handcrafting anything is knowing that customers receive something truly crafted with passion."