How to Create an Inviting Entryway for Your Summer Soiree
Even with summer in full swing I find myself looking at the calendar and realizing how fast the season is going by. After the 4th of July, I tend to grab every opportunity to get outside, take advantage of the weather, and socialize more. Informal gatherings on the back porch or spread on the lawn are perfect for the summer, and while these parties are meant to be low stress, you still want your home to look its best for friends and neighbors.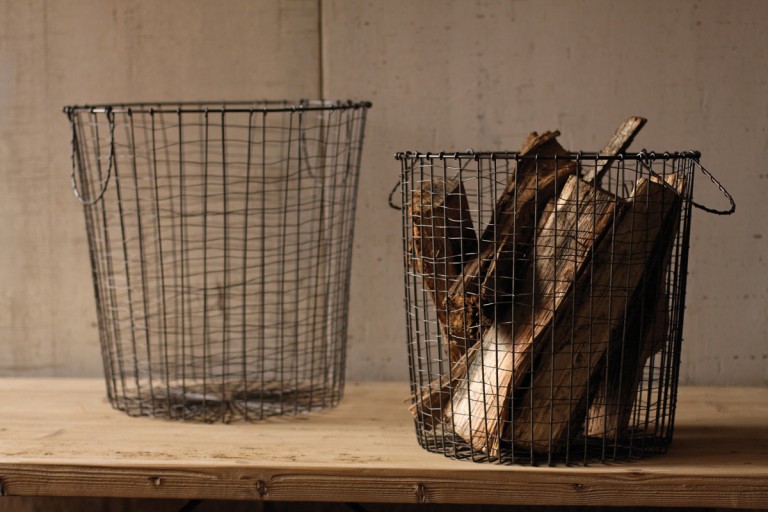 Start off by simply keeping the area around your entryway uncluttered so visitors have clear access to the front door. Our Round Vintage Utilitarian Wire Baskets do a great job of corralling stray shoes, umbrellas, or kids' toys while adding a rustic touch. Add some seasonal flowers in different sized containers and at different heights to add some visual interest.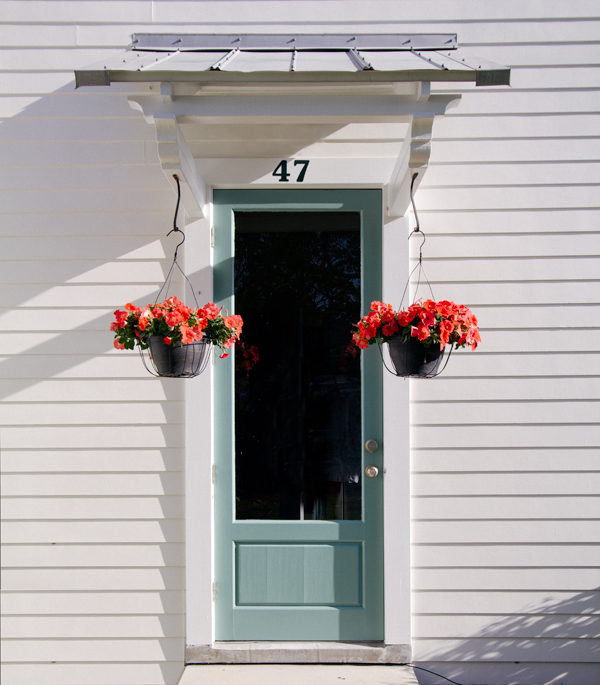 How easy is your house to find for new friends? Our powder-coated House Numbers feature an easy-to-read serif font that can be seen even from a distance. These 1/4″ thick numbers are American made from heavy-duty steel and are available in five finish colors including Galvanized, Black, and Barn Red.
If your porch light has seen better days, maybe it's time to invite your favorite electrician over to switch out that rusted fixture and install a new light that will beckon visitors with style. He or she would probably appreciate an invite to the party too.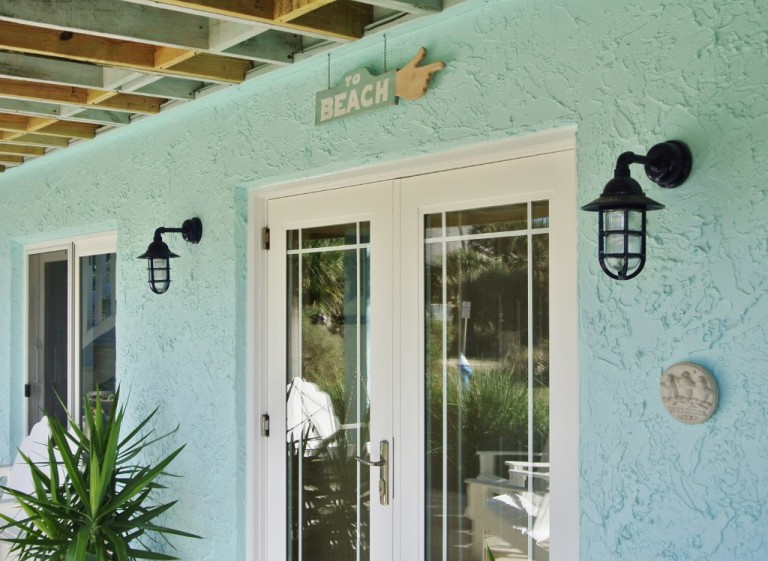 The owner of this beach home went with a nautical style Industrial Guard Sconce to freshen up his entryway.  These heavy-duty, American-made wall sconce lights were customized with a Cobalt Blue finish, thick cast guard, and ribbed glass.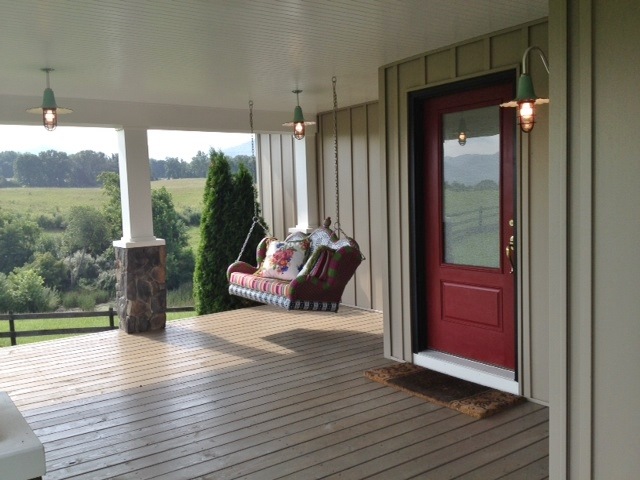 This inviting porch features a cozy swing and Radial Wave shades in creamy Jadite and a contrasting cast guard for a pop of color. The Goodrich® Seaside Radial Wave Gooseneck Light flanks the front door while the Ivanhoe® Seaside Radial Wave Cord Hung Pendants bring light to the porch in the evenings. Both are hand crafted from commercial grade steel and sport a high-gloss, durable porcelain enamel finish that will never fade.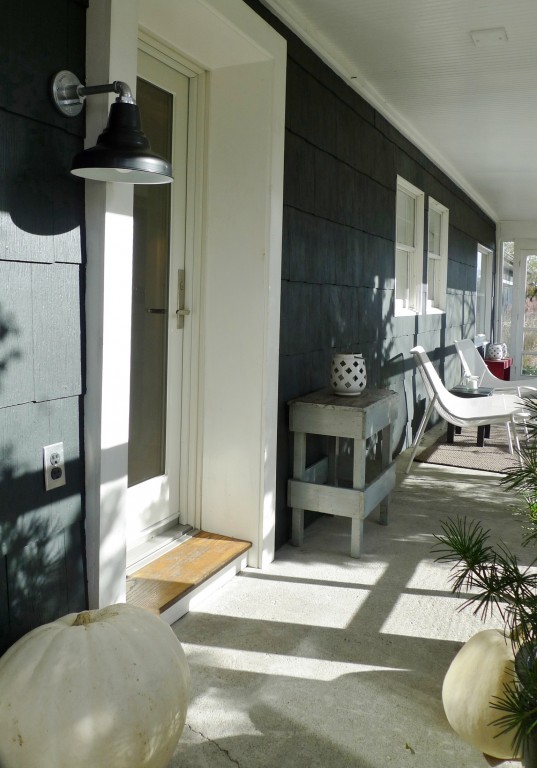 And you can never go wrong with a classic barn light ! Steven used the Universal Gooseneck Light to put the finishing touch on his front porch. With a handsome black finish and plenty of downward directed light, Steven and his friends can enjoy quiet evenings on the porch with no light spill to ruin the setting. Now fire up the grill and enjoy the rest of the summer!