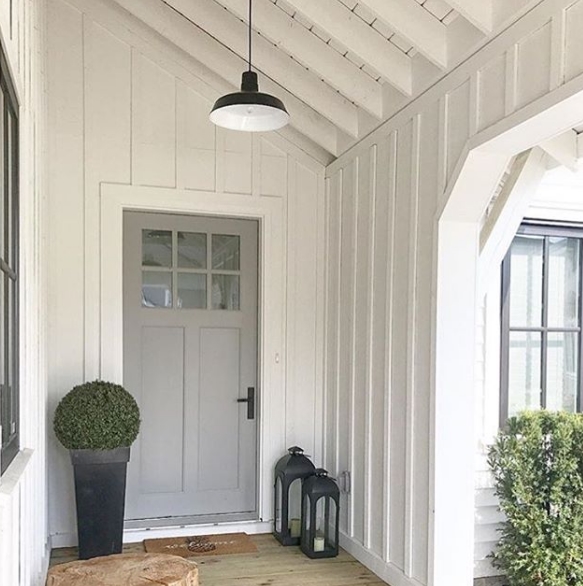 Guest Blogger | How to Light Your Yard for Summer Nights
One of the best parts of summer is enjoying more time outdoors. Dinner parties, date nights in, catching up with friends, and dips in the pool are infinitely better when done outside and under the stars. But to really enjoy all your yard has to offer well into the night, your lighting must be up to the task. Below are a few things to consider when adding outdoor lighting to your yard for summer nights ahead:
Just like interior lighting, exterior lighting comes in three types:
— Overall or general lighting that illuminates an entire space
— Task lighting used for a specific purpose or task, such as illuminating a food prep area or lighting a path
— Accent lighting that draws attention to a specific object, area, or feature
There are many different types of outdoor lighting that can be used to illuminate, decorate, and create a specific mood for your backyard including wall fixtures, sconces, string lights, portable lamps, chandeliers, and ceiling fans with light kits. Try a variety to give your space a layered, considered look, but be sure that any fixture that is exposed directly to precipitation is rated for "UL wet location" use. (This blog post explains the difference between wet, damp, and dry-rated fixtures.)
Your backyard provides a plethora of spaces that could benefit from thoughtful lighting. A few of the most common lighting placements are:
Paths: A brightly lit path not only beckons guests to join the fun, but it's also great for safety reasons. Post mount lights and lanterns add functional charm while lighting the way.
Decks and patios: These areas provide the most options for types of outdoor lighting. Use pendants or wall mounts to illuminate specific task areas such as a kitchen or cooking area. Try pendants or a chandelier over a large dining table. And add gooseneck lights and other wall mounts and portable lamps in seating areas to create a lounge-like feel.
Doors and entries: Not only does the right door lighting add style and a welcoming feeling to your yard, but it also makes for a safe, easy-to-navigate entrance. Place smaller wall lights, sconces, or pendants on either side of your door, or a single, larger light — like a gooseneck — above it.
Driveways: Depending on the location of your driveway, the lighting you choose for this area may also contribute to your overall yard lighting. A well-lit driveway is inviting and also provides an extra measure of safety and security. As with regular doors and entries, lighting here can be mounted either to the side of or above the garage doors. Get more ideas and tips for garage lighting in my last blog post.
Outdoor bathrooms and showers: There is no greater summer pleasure than an outdoor shower, and with the proper lighting, you and your guests can enjoy that pleasure under the stars, too. Wall mounts and pendants work best as they can be strategically placed where they're needed most: above sinks, showers, and toilet and dressing areas.
Stairs: Stairs should be illuminated both for the welcoming vibe it creates as well as safety purposes. Try lighting the riser or the treads for a subtle glow that doesn't overpower the rest of your space.
Outdoor structures: If you're fortunate enough to have a pergola, gazebo, trellis, pool house, or bar, use lighting to draw attention to these spaces. Strategic lighting can be used to highlight a wall, archway, dormer, vaulted porch ceiling, outdoor fireplace, or other interesting architectural features. Add pendants, wall mounts, chandeliers, and other fixtures to encourage your guests to use and enjoy these fun spaces.
Ceilings: This is a great place to add some serious style – and light – to your covered outdoor entertaining areas. Make a statement with a chandelier or a row of pendants. Consider an outdoor ceiling fan with a light kit to provide illumination and a cooling breeze. You can also create the illusion of a ceiling where one doesn't exist with festive string lights strung overhead.
While you want your yard to be well lit, it's equally important to control outdoor light pollution. Too much or poorly installed lighting can result in unwanted light that obscures the view of the stars, creates blinding glares, and wastes both energy and money. To avoid light pollution:
— Choose fixtures, such as warehouse shades, that concentrate light exactly where you want it.
— Use low-wattage bulbs which often provide just the right amount of illumination.
— Control the light with timers, dimmers, or motion sensors that turn on lights only when necessary or enable them to be turned down as needed.
With a little planning, you can easily create a beautiful, welcoming outdoor space that can be enjoyed 24 hours a day!
Guest blogger Melissa Andersen is a writer, editor, blogger, and social media manager/consultant for clients such as Hygge & West, And North, and Period Architecture