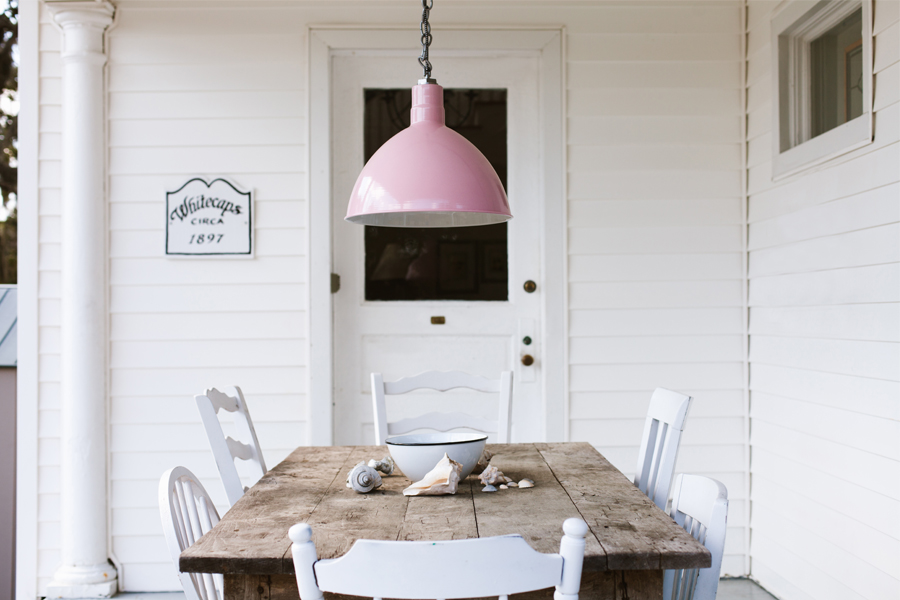 Guest Blogger | Expert Answers to Your Design Questions!
Every spring, I come down with a mean case of the home improvement bug. From minor improvements to major overhauls, the start of the season is the perfect time to update and upgrade both the interior and exterior of your home. This month, we asked Barn Light Electric customers and followers for their most pressing home improvement questions. Browse my answers below to the four most popular topics and get inspired to make changes in your own home!
With 14-foot ceilings in the kitchen and a large bar area to light, how do you keep the air space above from looking like a jungle of electrical?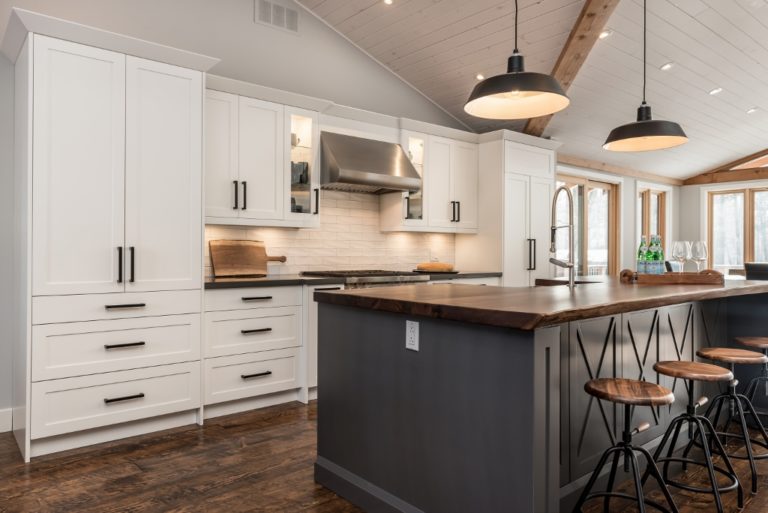 Lighting a space with high ceilings is all about layering. To make sure the whole space is illuminated without creating a jumble of wires in the ceiling, visually divide the space into thirds. The top third — the upper to middle layer of the room — is where you can hang large, multi-light fixtures, such as a cluster of pendants or a chandelier. These fixtures provide light but also draw the eye up to the ceiling. TIP: LED lighting is especially helpful in high ceiling applications — longer-lasting bulbs means breaking out the ladder less frequently!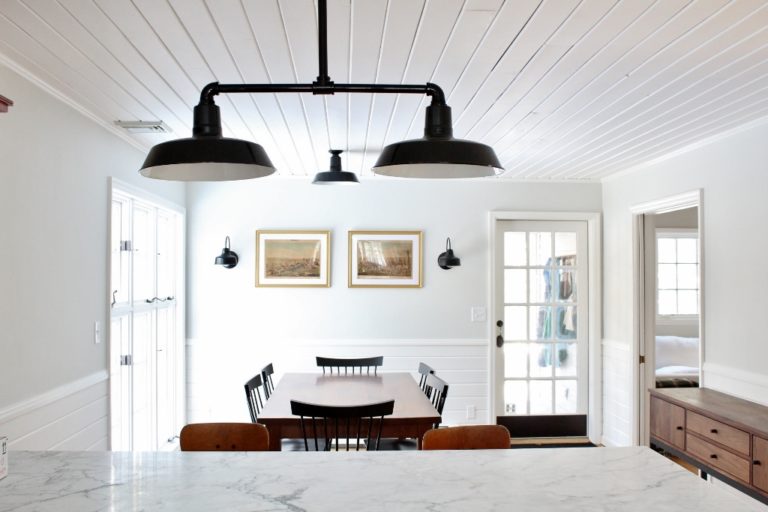 The middle third of the space is for accent lighting, such as sconces and wall lanterns, which provide gentle, general illumination or can focus attention on a special architectural feature or art. Notice above a multi-light barn pendant over the counter, the matching flush mount pendant over the table, and complementary barn sconces on the wall.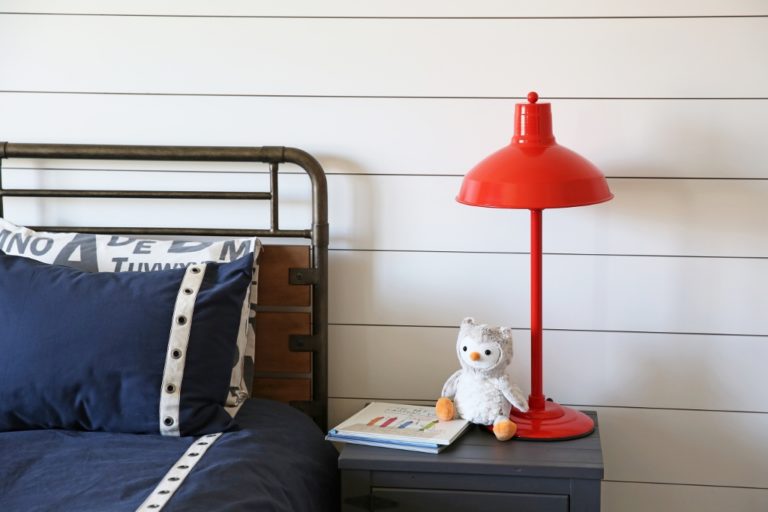 Lastly, the bottom third of your space is for portable lighting such as table and floor lamps. This type of lighting can be used for tasks (like reading and writing) and also give you control over the ambiance of your space.
We're building a modern farmhouse and wonder what details to include beyond an apron-front sink and shiplap walls. Looking for lighting and details that won't go out of style in five years!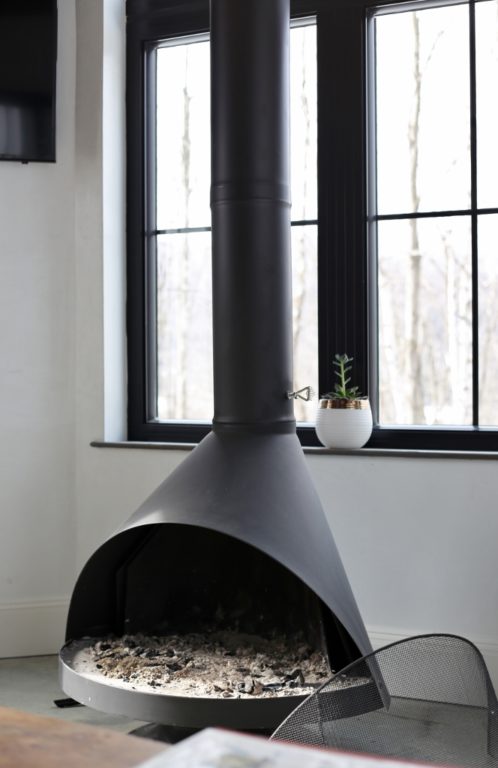 Every mountain home needs a warming element, and what better way to pay homage to the old farmhouses of yesteryear than with a freestanding wood-burning stove. Today, there are so many sleek, modern options that will keep your home toasty and stylish for many years to come.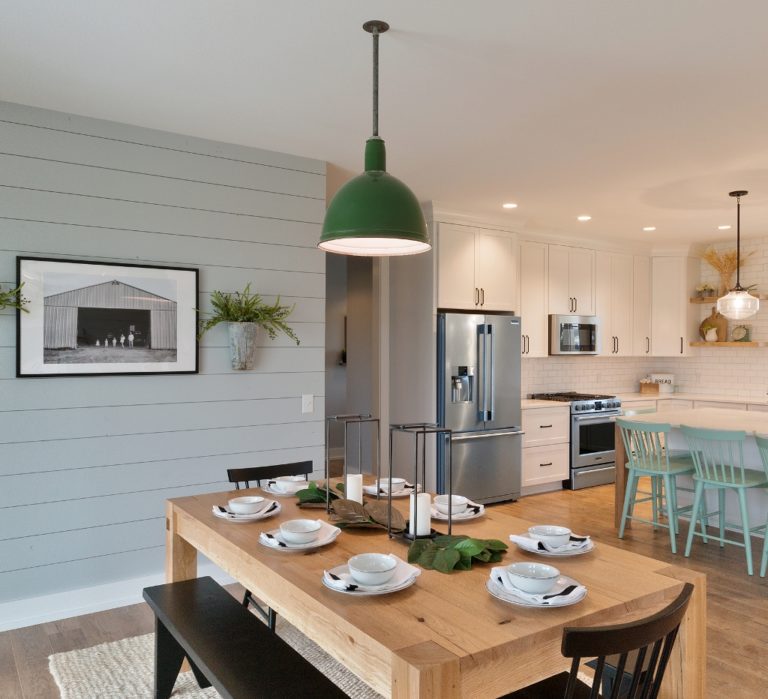 Another farmhouse staple is the farmhouse table around which families and loved ones have gathered for generations. Give yours a modern, but classic update by looking for a sleeker, less rustic version and pairing it with contemporary seating, pared-back benches, and a deep-bowl pendant.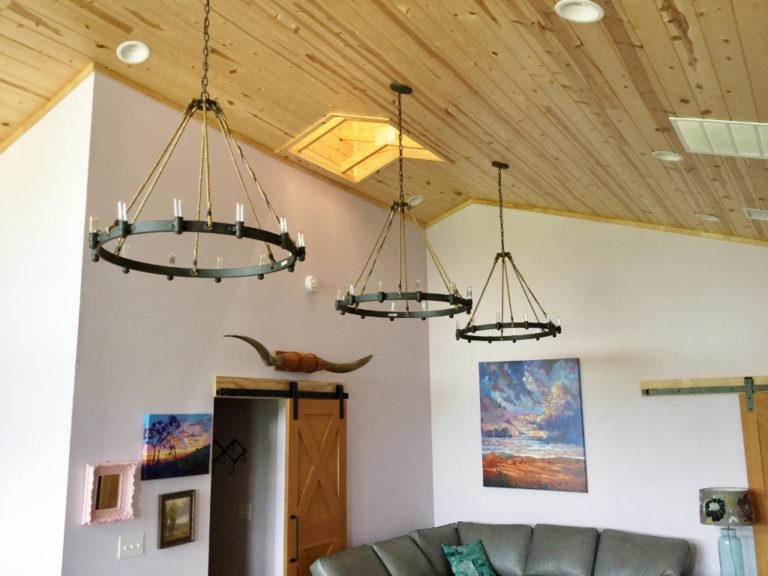 For an updated twist on farmhouse lighting, think oversized and rustic-meets-modern. I love the Outer Banks Chandelier for just this purpose. The natural rope-and-candelabra style screams farmhouse, but the substantial size, dark metal, and sleek bulbs give this showstopper an updated appeal.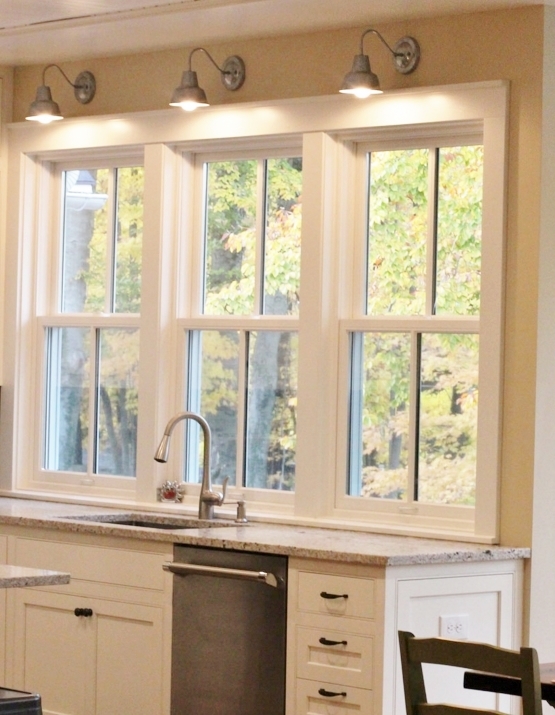 In the kitchen, a row of oversized pendants over the island can bring the wow factor, while gooseneck lights or adjustable sconces over the sink feel thoroughly modern without losing the mountain/farmhouse flair we all love.
How do I incorporate color into my lighting plan without going overboard?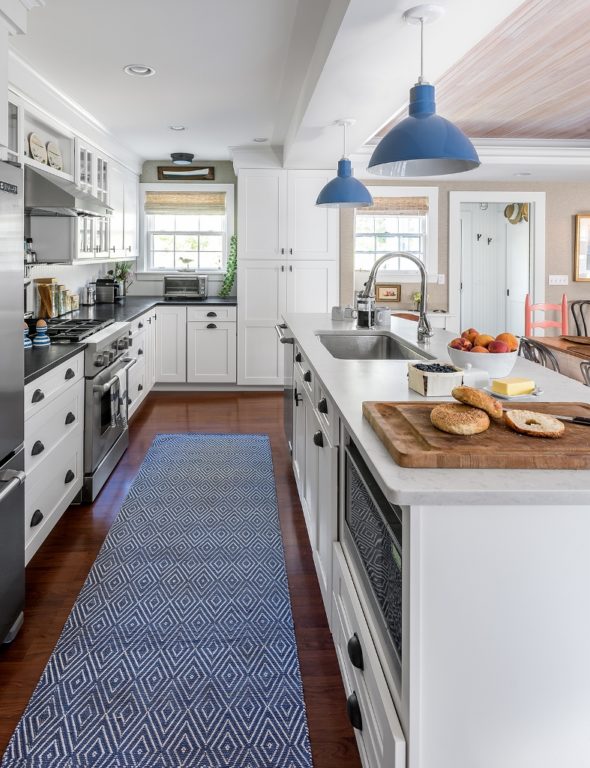 If a riot of color isn't your thing, stick to neutrals on the big pieces — furniture, walls — and add color through smaller, easily changeable features. One of my favorite ways to bring in color is through accessories like pillows, window treatments, art, and area rugs. These items take up less visual space than furniture so bold colors don't feel as overwhelming. And they're easy to swap out if you tire of them. The same goes for pattern!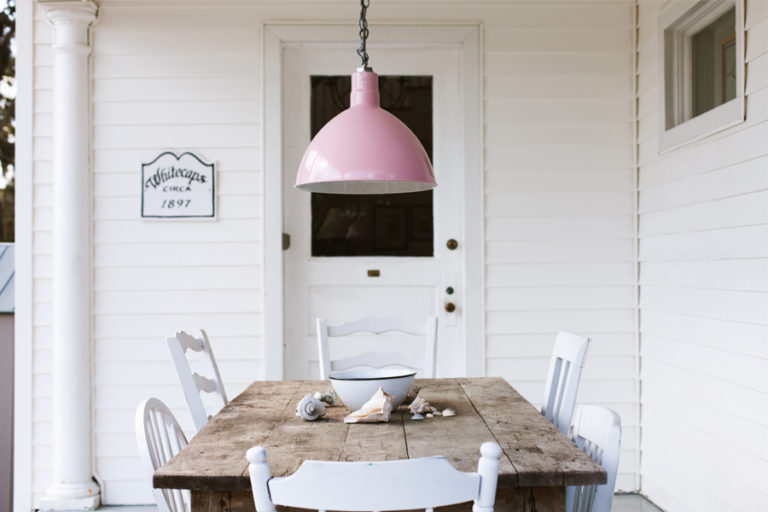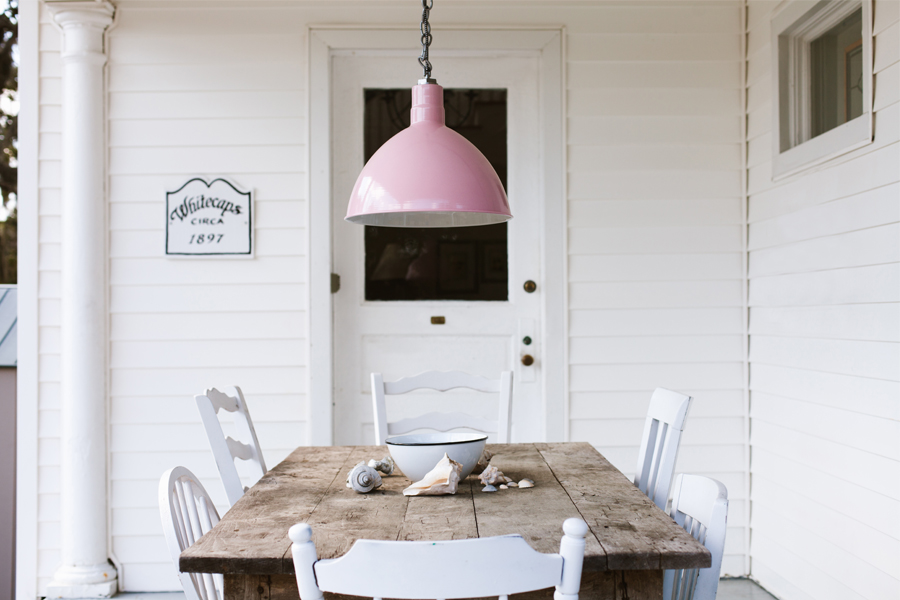 Another great way to add color to a space is with lighting. The Wilcox Deep Bowl Pendant Light, for example, comes in a variety of colors and its classic shape brings a noticeable punch to a space without feeling too in-your-face. For even less commitment, try portable lighting, like table, desk, and floor lamps, in a fun hue. Lastly, for just the slightest hint of color, try one of Barn Light's colored cords available in a multitude of colors and styles.
How do I light the exterior of my garage?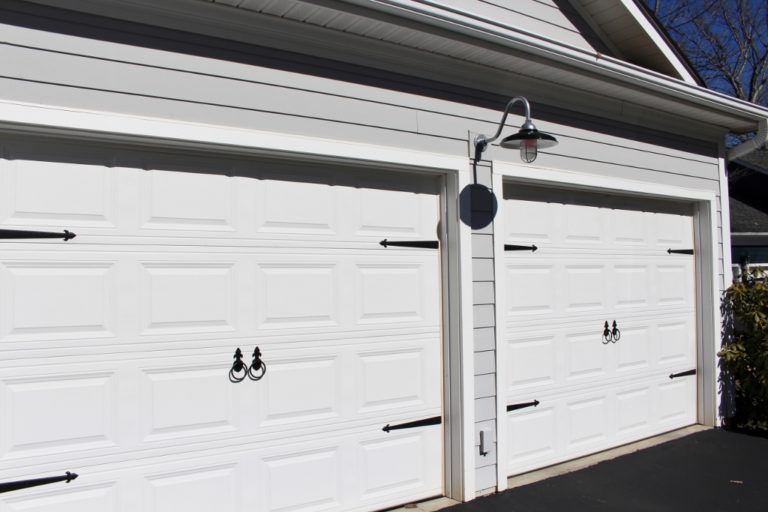 Garage exterior lighting depends on the size and style of your garage and the garage doors. For a single car garage, you can often get away with one large fixture over the door, or two smaller ones on either side of it. For a multi-car garage with a wide, single door, opt for a light on each side of the door and one above the middle.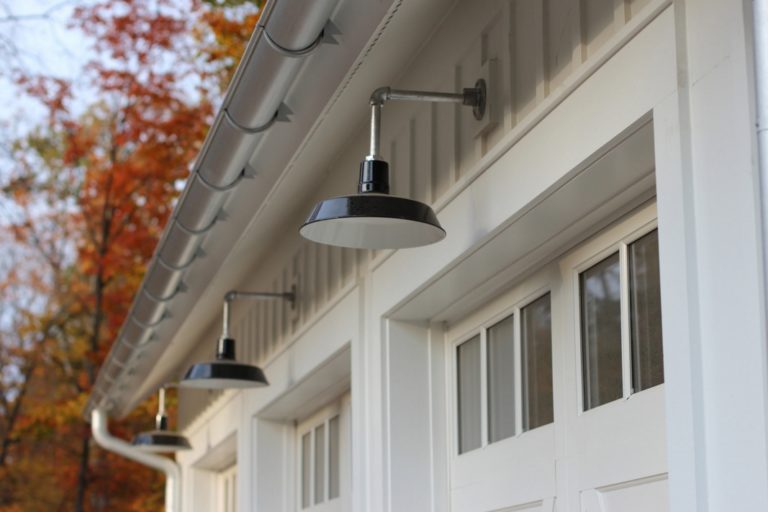 And for a garage with more than one door, the most attractive way to space out lighting is usually a light on either side of the garage, and one between each door, or with a single light above each door. If the garage also has a side entrance, consider another light above or one on either side for safety and looks.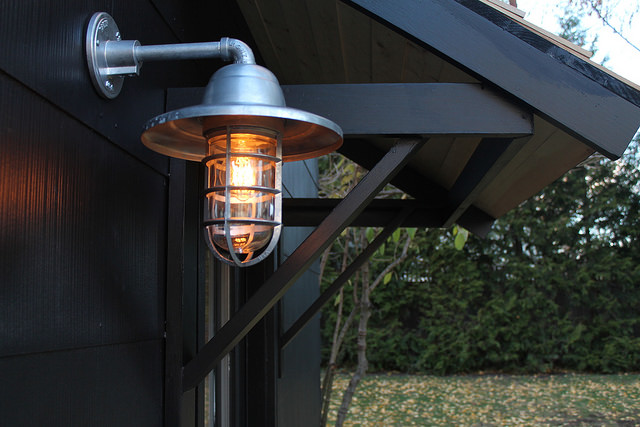 Two popular styles of garage lighting are sconces/lanterns and goosenecks. While the decision really comes down to preference, goosenecks tend to provide more directed lighting and make the most sense for illuminating the driveway surface. Sconces and lanterns, on the other hand, are a great way to add ambient lighting around the exterior door or entrance to your garage.
Guest blogger Melissa Andersen is a writer, editor, blogger, and social media manager/consultant for clients such as Hygge & West, And North, and Period Architecture.