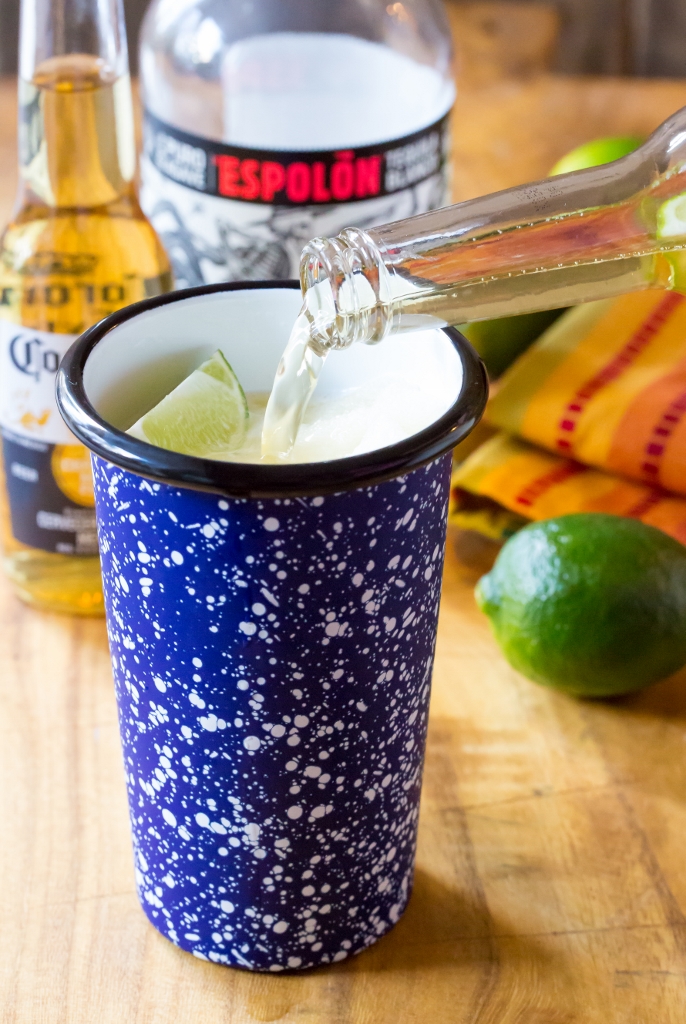 Celebrate Cinco de Mayo with Barn Light Enamelware & A Spicy Perspective!
Happy Cinco de Mayo! While Mexico celebrates the fifth of May with military parades to commemorate the 1862 Battle of Puebla, we Americans have taken the holiday to a whole 'nother level. This unofficial celebration of all things Mexican often focuses on festive food and drink. We're here to share a recipe that looks even more festive served in Porcelain Graniteware.
If you have yet to visit A Spicy Perspective, written by our friend and food blogger Sommer, you're missing out! Sommer has a flair for not only creating new dishes, but she's a whiz at spinning something ordinary — like a margarita — into something special. So if you can't decide between margaritas and beer for your Cinco de Mayo celebration, Sommer shows you how to have both!
"Think about it," Sommer says, "you often squeeze a lime wedge into a Mexican beer. Why not take it a step further?" Sommer's recipe for Frozen Beeritas combines freshly made margaritas with cool Mexican beer for the perfect treat on a hot afternoon. And for the presentation, Sommer serves her Beeritas in our handcrafted 24-ounce Enamel Graniteware Tumbler.
These cups, like all of our porcelain enamel dinnerware, are spun from flat sheets of commercial grade steel. Sommer's cups feature the Cobalt Blue with White speckled finish. Other finish options, shown above, include Delphite with White, Graphite with White, and Jadite with Black.
The recipe for these tart and tasty libations is simple, fast, and impressive for guests. As Sommer notes, "A little lime, a little beer, a little tequila, a little orange liqueur, ice, and BAM. You've got a Frozen Beeritas Recipe that makes a long, hard day seem like a blink in time."
If you love the tumblers, we offer a complete line of graniteware cups, bowls, and plates plus baking and serving dishes that feature this classic design. Everything to make your next party a real celebration!
Photos courtesy of A Spicy Perspective