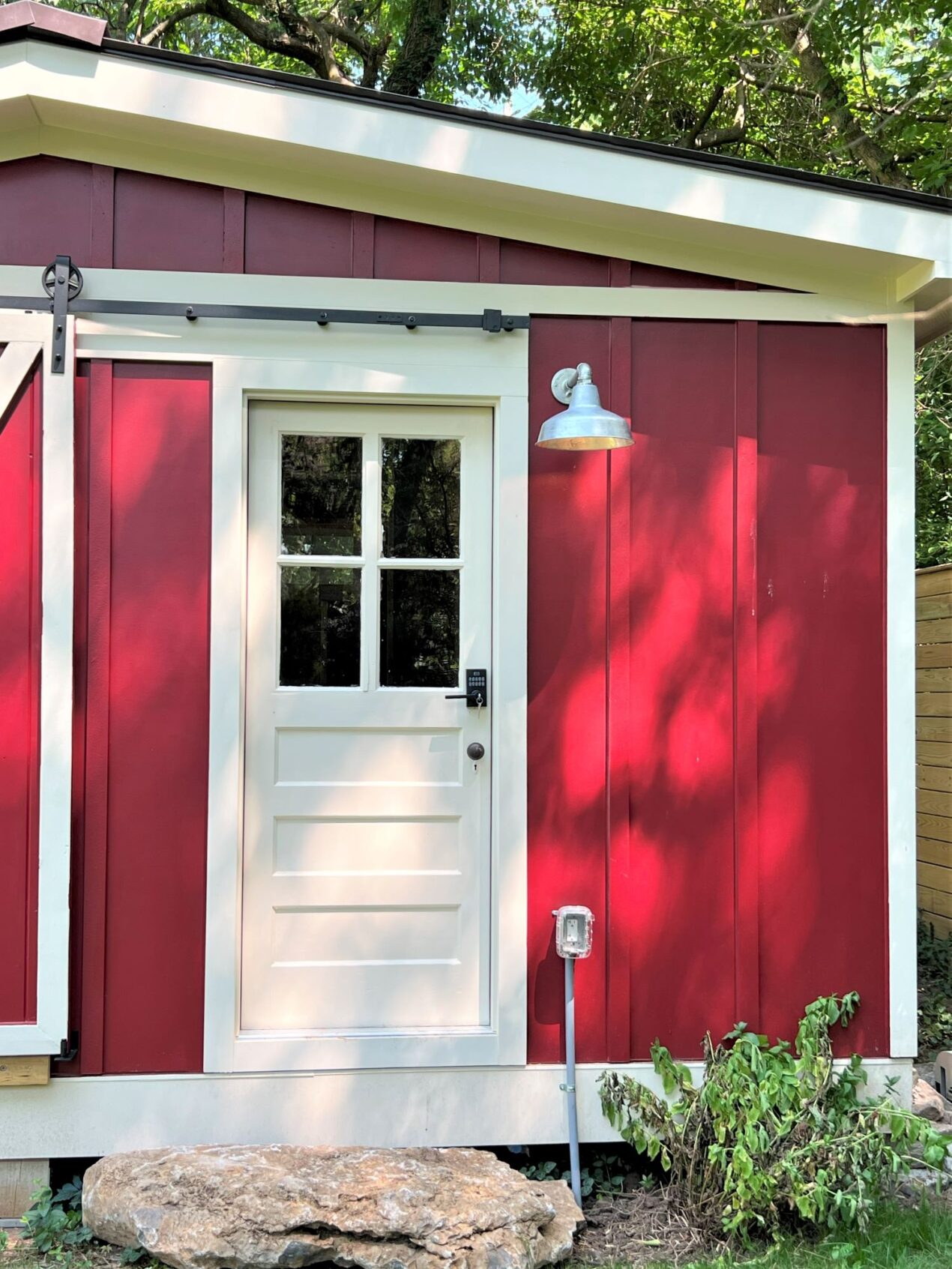 Home Improvement Projects Get Instant Upgrade with Handcrafted Lighting
Whenever Susan gets the renovation bug, she knows where to turn for quality lighting that is easy to customize to suit her latest project.
"I have purchased from Barn Light Electric over the years," she says, "and they are my go-to when we're doing a project on our home." The latest projects included a new barn to store Susan's yard equipment.
"I grew up in Vermont and always wanted a barn," Susan notes. "We have more than an acre which I love taking care of." Susan wanted classic details on the new barn so she opted for a timeless RLM-style with the Avalon Gooseneck Light. She customized these handspun wall lights with 12″ shades, a Galvanized finish, and G17 straight gooseneck arms.
"I am a big fan of the galvanized finish so the exterior lights are exactly what I was looking for," Susan explains. "The barn isn't big, so the smaller shade made sense. And we have a good-sized overhang on the roof, so the arm brings it away from the side. The simplicity is so appealing."
Another recent project was switching out the lighting in Susan's stairwell. She calls this her "space stairwell" as all the artwork is space related. She chose the Acorn Schoolhouse Chain Hung Pendant and customized it with opaque glass, Barn Red fitter and chain, and standard white cord.
"Schoolhouse equals learning, curiosity, and exploration so this is perfect in our space stairwell," Susan says. "I feel the opaque glass diffuses the light nicely and I like the crispness of the red and white together." Susan also added three painted bands of red on her new light.
"I love that my lights are up and I can enjoy looking at them," Susan says. "Lighting can be such a finishing touch on a project. When you find exactly the right ones that make everything work the way you imagined, it is so fun and satisfying!"
Photos courtesy of the homeowner