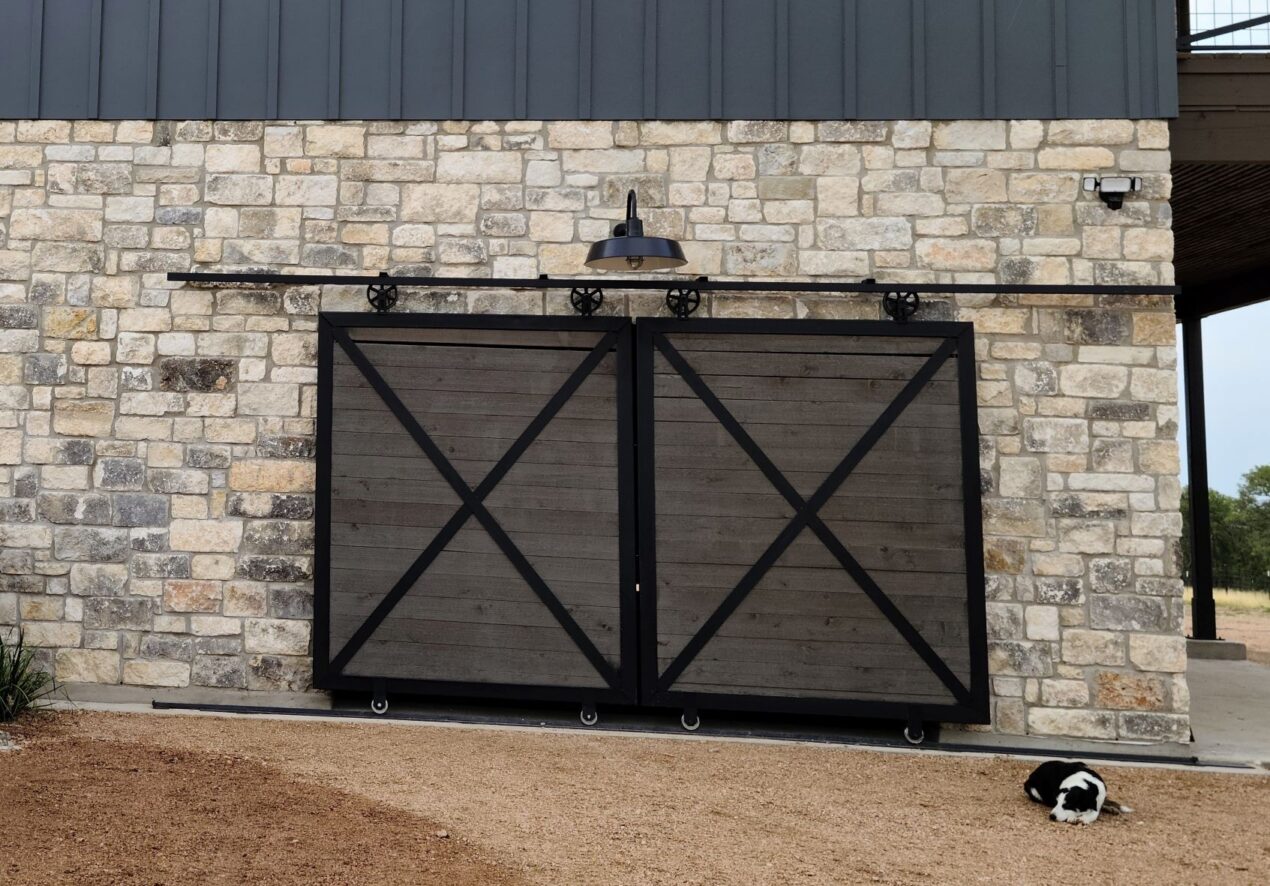 Gooseneck Lighting Combines Traditional Style with Modern Details
It's no secret that the farmhouse trend shows no signs of slowing down. A parallel trend of creating homes in renovated barns offers another creative way to showcase rustic style.
And now meet Shawn who brings the two trends together into one stunning space. Shawn's new barnhouse, located in Bertram, Texas just northwest of Austin, features a barn on the first floor with living space above. The home offers the perfect blend of traditional materials with updated details.
"We wanted to build a modern European farmhouse/barn," Shawn explains. "We were looking for modern colors to complement Old World materials." As he searched for appropropriate lighting for his new home, Shawn placed American-made quality and style at the top of his wish list.
He chose The Original™ Warehouse Gooseneck Light to provide plenty of illumination and accent the sliding barn doors on either end of the building.
"It's so obvious," he notes. "This is the best gooseneck on the market!" Shawn customized his new gooseneck lights with 24″ shades, a Black powder coat finish, and G22 gooseneck arms. He also added heavy duty, Galvanized cast guards and clear glass to add to the fixtures' rugged appeal.
"Our highest ridge is 40 feet so the 24″ shade fit well," Shawn explains. "The black is slick and modern, and the G22 arms clear the cedar barn doors which were built on site." He adds that the heavy duty cast guards help protect the fixtures from the high winds that blow across the plains.
For the home's front door, Shawn chose a more modern style of gooseneck light. The Wilcox Deep Bowl Gooseneck Light offers an update on the classic warehouse shade. Shawn customized these handspun wall lights with 8″ shades and the same Black powder coat finish as his Original™ Gooseneck Lights.
He chose the G4 straight gooseneck arm and added a Galvanized wire cage to complete the look.
"I was attracted to the industrial feel of these lights for the front door," Shawn says. "The front doors are 6'8″ so the 8″ shades are properly proportioned."
An avid Pinterest fan, Shawn found Barn Light Electric via the popular image-sharing platform. With a few clicks, he was able to select and customize handcrafted lighting perfectly suited to his new home.
"It's hard to pinpoint what I like best," Shawn says. "These lights are amazing!"
Photos courtesy of the homeowner