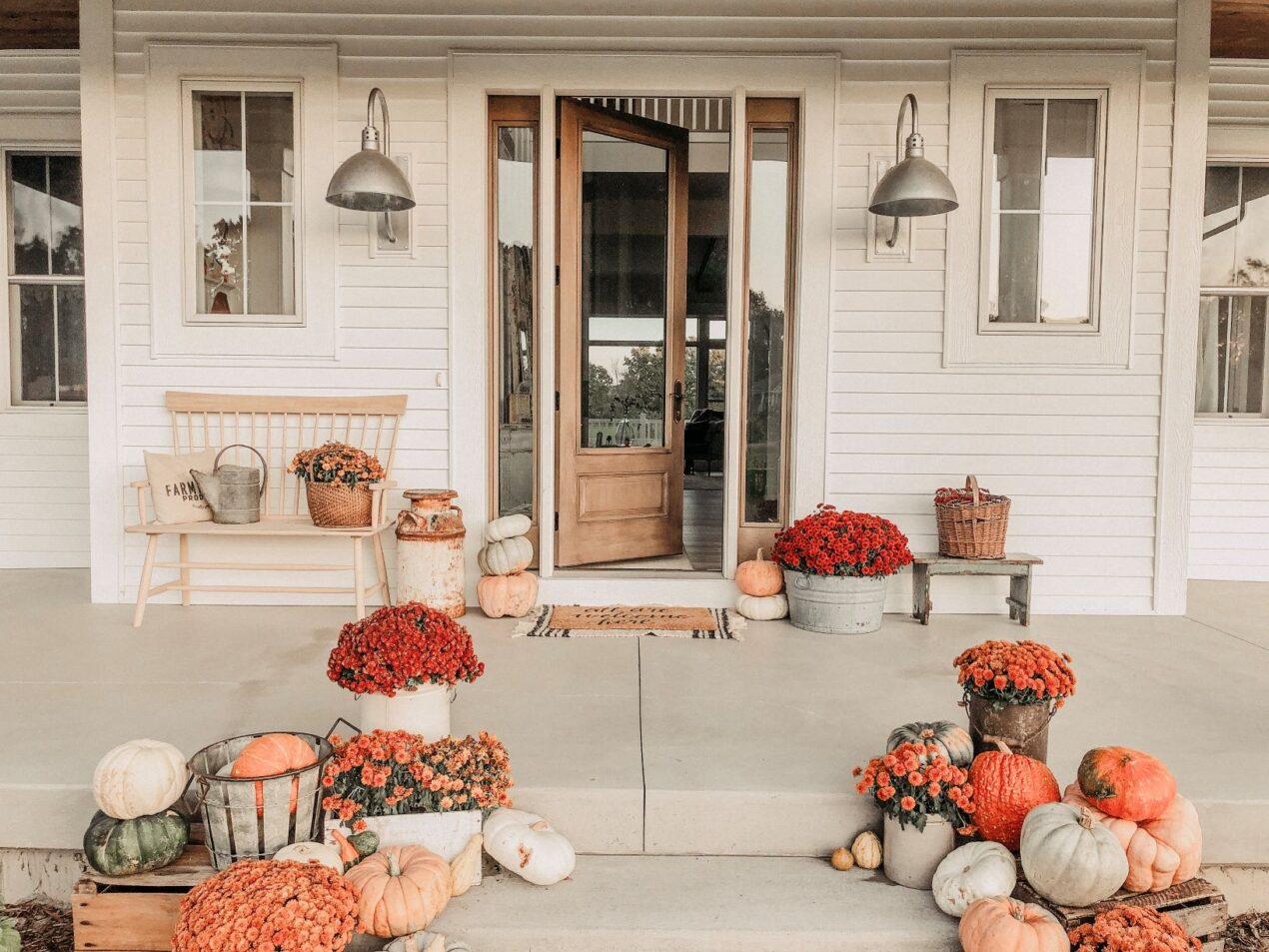 Vented Gooseneck Lighting an Eye-Catching Favorite for Front Porches
We may be a bit biased, but we're going out on a limb here. The Barn Light Electric Instagram feed serves up some of the most inspirational photos on the internet. There, we said it!
If you're looking for jaw-dropping seasonal décor accented by beautiful lighting, you need only pop over to our feed to get your fill. You will also notice that many of our customers are quite taken with our Wilcox Vented Gooseneck Light for the front porch.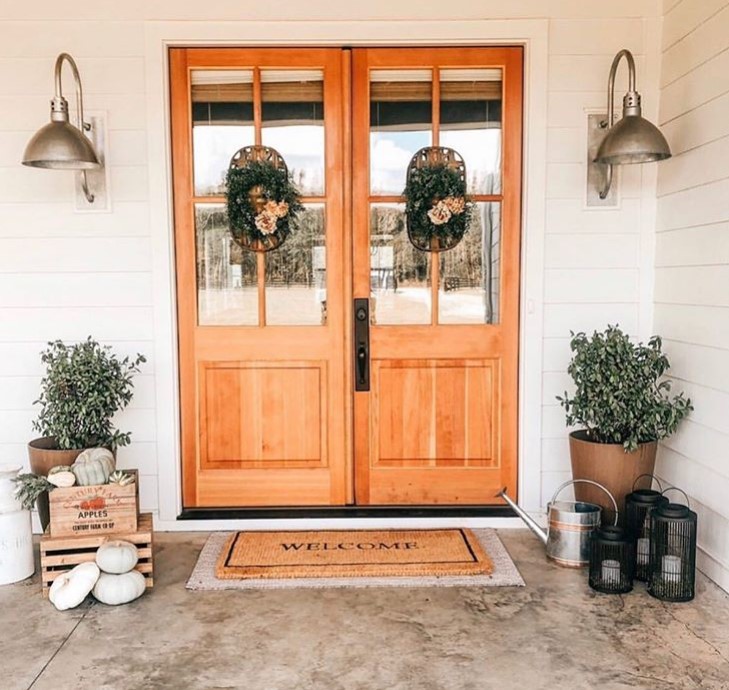 Nothing says Welcome like a bold statement light, and the Wilcox Vented Gooseneck, paired with a rugged G19 gooseneck arm, handles that job with ease. Double doors and double gooseneck lights definitely draw attention at Jess's home at The.Tucker.Farm. Jess customized her handspun wall lights with 14″ shades, a Galvanized finish, and circle vents.
The added feature of the vents in the neck of this fixture create a touch of uplighting. The vents can be customized as circles or narrow slots. This venting feature also gives the light a damp rating which means it can be installed in areas subjected to moisture in the air but not directly exposed to water. For example, damp-rated fixtures are suitable for bathrooms or covered porches.
Allie also chose the Wilcox Vented Gooseneck with 16″ shades and the G19 arm for her new dream home built recently in the Midwest.
"These lights caught my eye. I just love the way they add an old farmhouse feel to the new build," she notes. "I needed something big enough to fill the space and not look too small. I also love how they feel like something you would find on an older home."
Megan is putting the finishing touches on her second home build and that includes a monogram highlighted by her Wilcox Vented Gooseneck. Megan's lights feature 14″ shades and a Textured Black finish that pops perfectly off the white siding.
This Instagram photoby our friend Liz Marie garnered more than 10,000 likes! Liz's front porch offers a stunning display of seasonal fall color and serves as the perfect palette for decorating. The wide porch and comfy furniture beckon friends and family to sit a spell under the glow of her Wilcox Lights.
"I really like the vents that kick out just a little bit of light," Liz Marie notes. "We love buying American-made products, and the customizing options at Barn Light are great."
American made from commercial-grade materials, these rugged gooseneck lights are offered in five shade sizes and 35 finishes. And keep an eye on Instagram because, before you know it, Liz will be prepping this beautiful space for the next season!