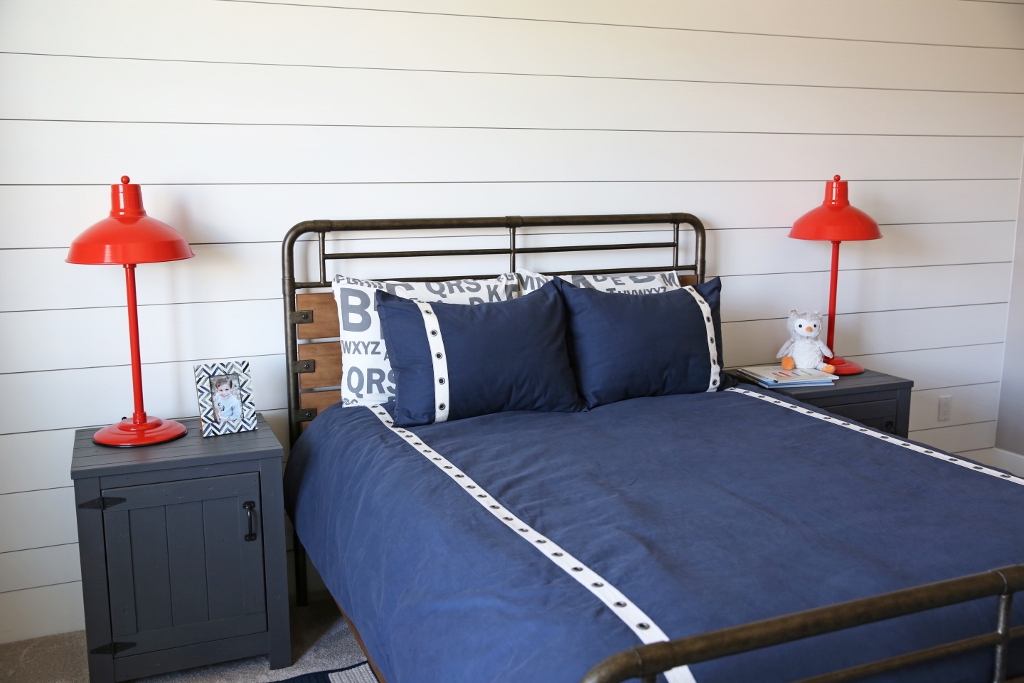 Handcrafted Lamps Brighten Winter's Darkest Days
No matter how you usually feel about the biannual changing of the clocks, can we all agree that no one needs an extra hour of 2020? But it's coming our way this weekend and, with that falling back, darkness will descend earlier each day until the shortest day of the year on December 21st. And that will be something to celebrate!
Appropriate lighting — a mix of ambient, accent, and task lighting — goes a long way in helping a space feel warm and inviting especially when there is less natural light during the winter months.
Table and floor lamps offer a great way to add a touch of light to any room. And at Barn Light Electric, dozens of customizing options give you plenty of ways to add a pop of color and personality to your fixture. This Dino Retro Desk Lamp, for example, features a 14″ shade, 18″ stem, and an eye-catching Orange finish.
The shallow shade of this Marathon Retro Desk Lamp lends more subtle style to this bedroom setting. The 12″ shade offers ample light for nighttime reading, and the White finish pops beautifully against the dark wood tones of the Remy End Table.
Floor lamps also provide an extra spot of light and are easily moved thanks to their plug-in portability. This Gladstone Floor Lamp is handcrafted in our Florida manufacturing facility and is easy to customize with 30 finish colors and more than a dozen cord colors.
You can also choose between a Galvanized stem or a Raw Brass stem like the one above.
And the customizing options don't stop there! Click on either a Black or White plug and switch finish, then complete your new floor lamp with a nostalgic Edison Light Bulb for the finishing touch.
Every room will benefit from these beautifully handcrafted lamps which brighten even the darkest winter days. And take heart! Come Sunday, it will only be 133 days until the clock springs forward again!