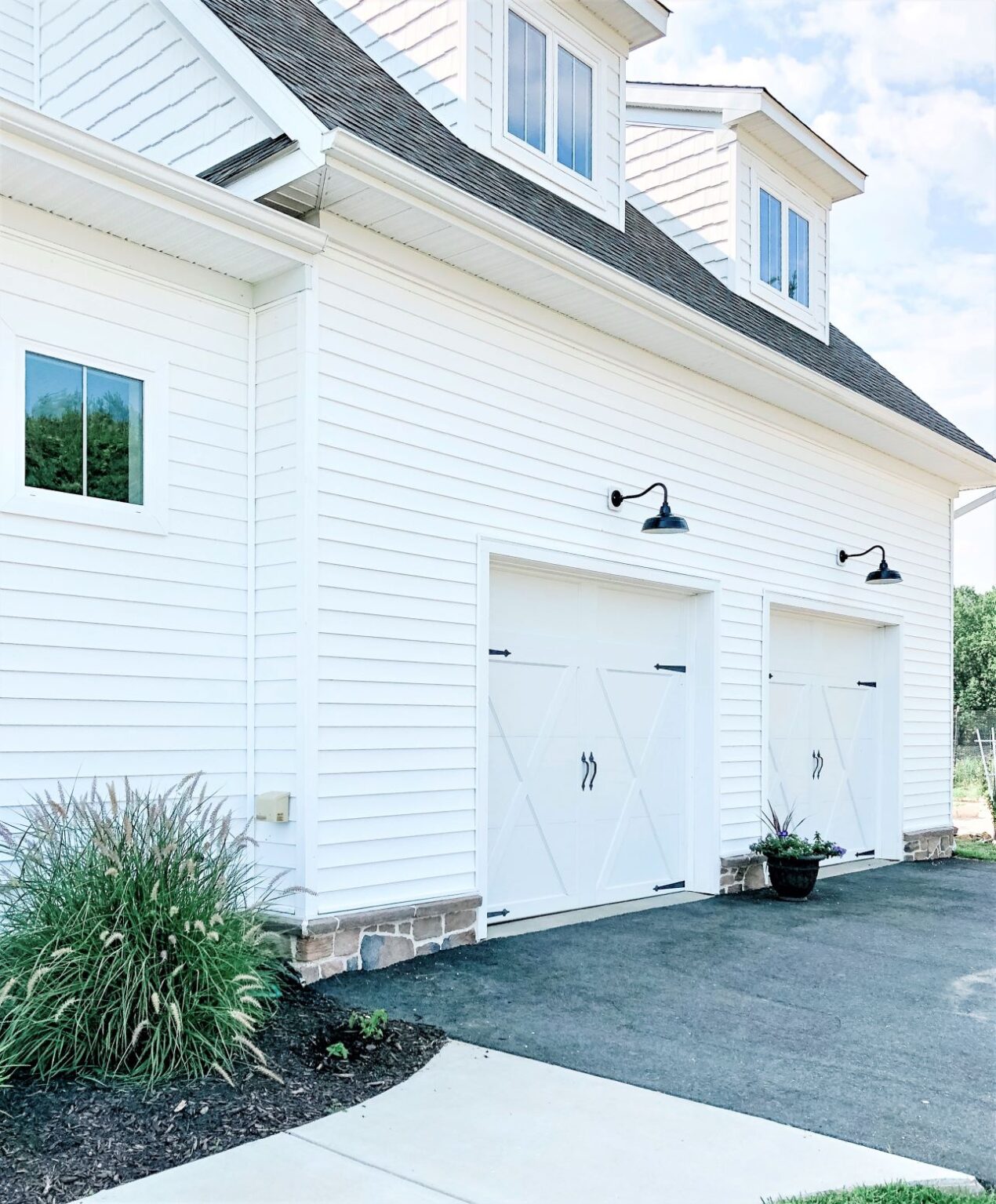 Timeless, American-Made Gooseneck Lights Are Always in Style
Building a new home requires countless decisions from the orientation of the home on the lot to the color of the cord for the kitchen pendant lights. Luckily, the internet offers countless sources of inspiration for these choices!
When Carolyn and her family were planning and building their new farmhouse in Maryland, she turned to social media where she follows John Hourihan, a builder in Massachusetts.
"I found Barn Light Electric from @heresjohnnyh on Instagram," Carolyn says. "He uses Barn Light fixtures in his new builds and always talks about the quality and the look." Carolyn wanted classic farmhouse lighting for the exterior of her new home, and buying American-made fixtures drove the decision making.
"We wanted a mix of modern farmhouse and coastal vibes while keeping a classic and simple feel that you might have seen many years ago," she explains. "Our home is on nine acres in the middle of a field and we designed it to blend in with the farm setting."
Carolyn chose the All Weather Gooseneck Farm Light to accent her home's exterior. She customized these handspun gooseneck lights with 13″ shades, a Black powder coat finish, and G31 gooseneck arms.
"A sturdy black gooseneck light is just as current today in new construction as it was on an old barn in the country or a fish shack on the coast from 100 years ago!" Carolyn notes. "I knew it was a classic look that would remain in style and not just be a trend."
As part of our Discount Collection, the All Weather Gooseneck Farm Light is handcrafted in our Florida manufacturing facility with the same high-quality materials as all of the products we create. To make these classic barn lights available at a discounted rate, fewer customization options are offered. Carolyn chose from four shade sizes and five finish colors to create the perfect lighting for her new home.
"I love the look and the quality is awesome too!" Carolyn says. "They are just what I was envisioning for our home."
Photos courtesy of the homeowner