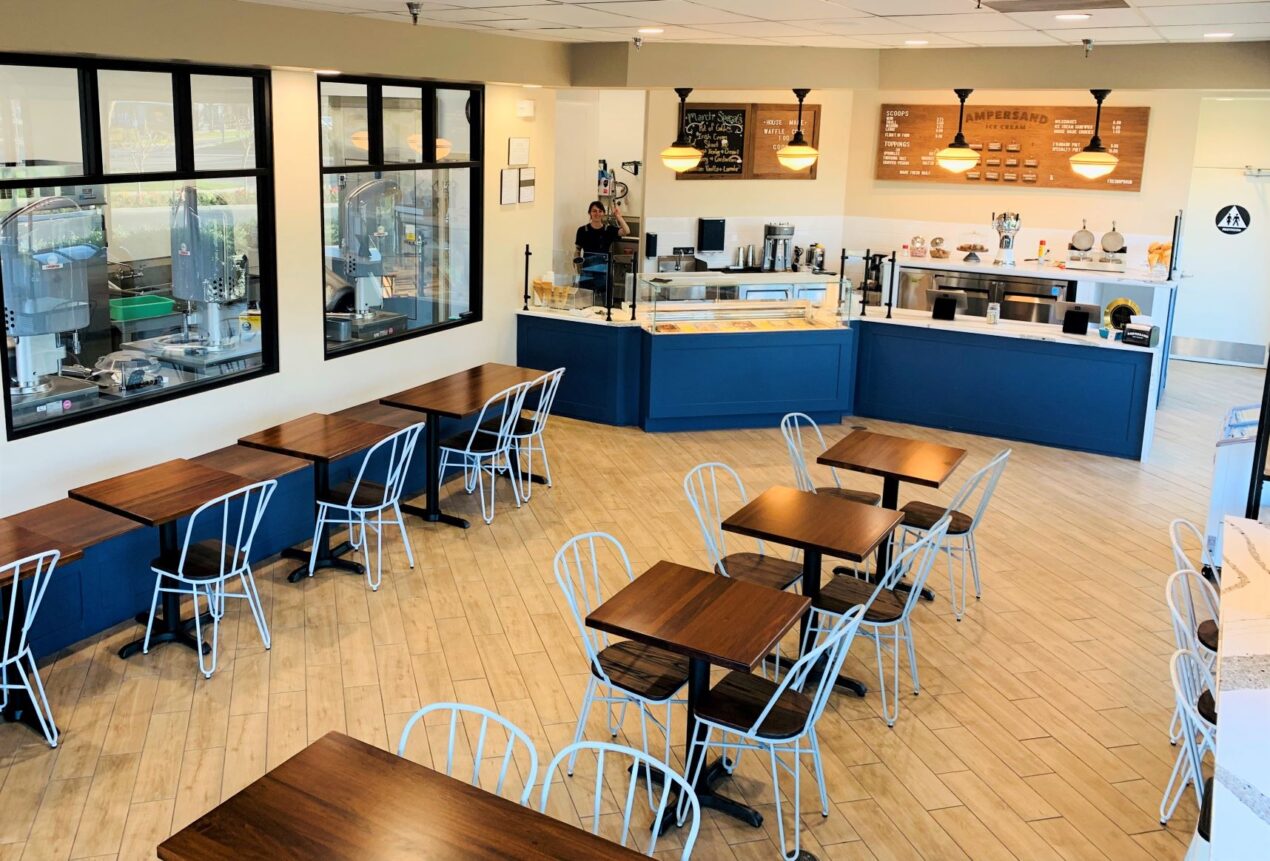 Schoolhouse Pendant Lights Marry LED Efficiency, Vintage Styling
Growing a business is exciting, daunting, fulfilling, and demanding. One of the hardest aspects when expanding is to keep a consistent product or service while maintaining the look and feel of the brand that people have grown to recognize and support.
When Jeff Bennett, owner of Ampersand Ice Cream, decided to expand to a second location in Fresno, California, he wanted to keep the charm and feel of his original location.
"The first shop is located in a 100-year-old building," Jeff says. The second store, however, is in a newer shopping center, so Jeff looked for ways to add vintage style that would complement his brand.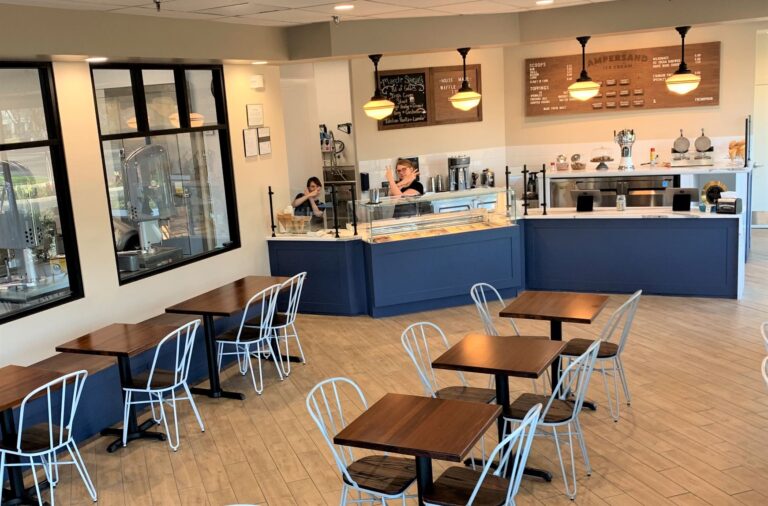 "We looked for lights that were unique, stylish, and vintage while still giving some clean, modern lines," he explains. With California's strict lighting regulations, Jeff's search focused on LED fixtures which led him to Barn Light Electric.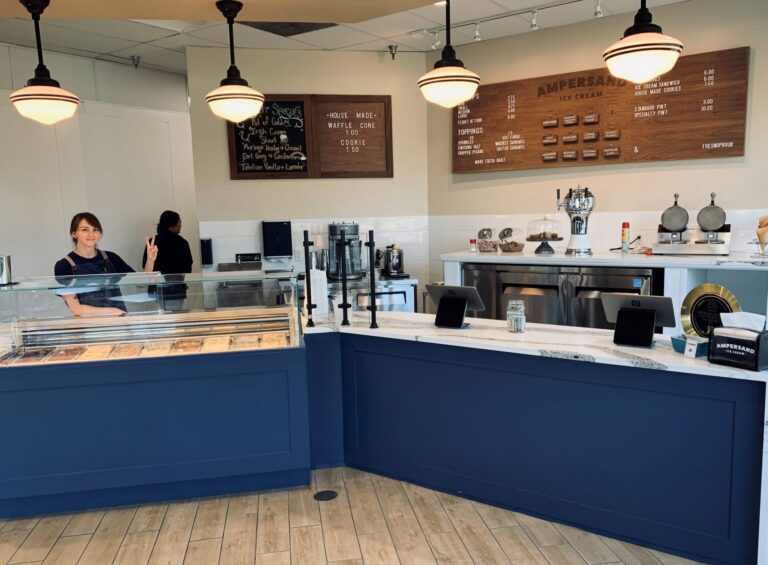 Jeff found the perfect blend of modern efficiency and vintage style in the Primary LED Schoolhouse Stem Mount Pendant. The integrated LED module offers energy savings and environmentally friendly components while the opaque glass recalls early 20th century lighting styles.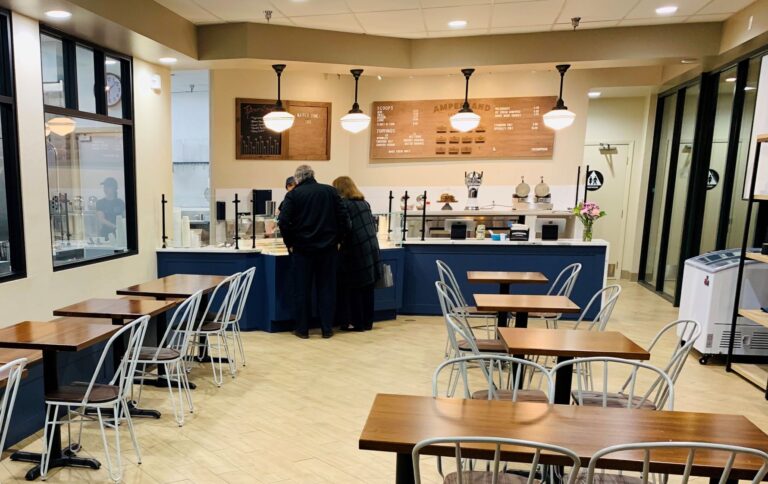 "We wanted something that would stand out and be a talking point for our guests," Jeff explains. "These lights are the full package because they are American made and easy to customize plus they are LED."
Jeff selected large opaque glass, a Textured Black finish, and double painted bands of Black on the globes for his new handcrafted pendants.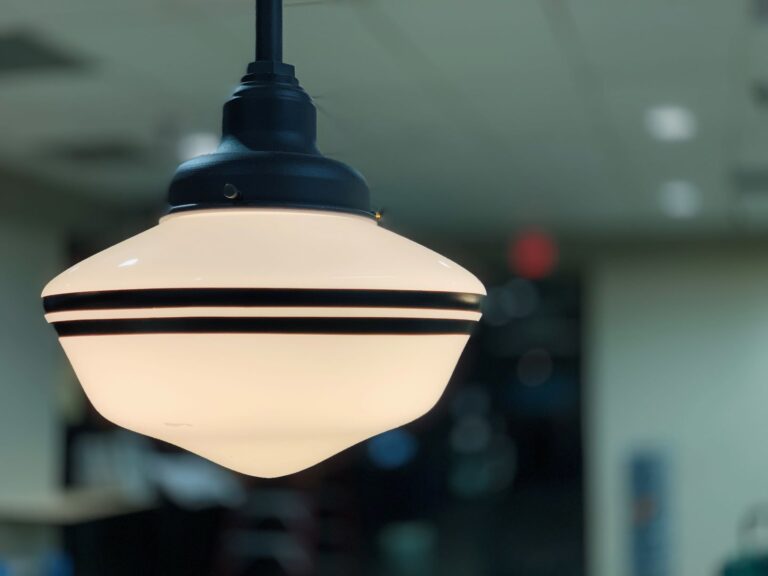 "We like the look and feel of the glass, and the Textured Black finish adds another unique design element that is attractive," he notes. "The double bands of color were a style choice that look good in our space."
Jeff also customized his new ceiling lights with a 2700K warm white color temperature which adds an inviting glow especially after dark.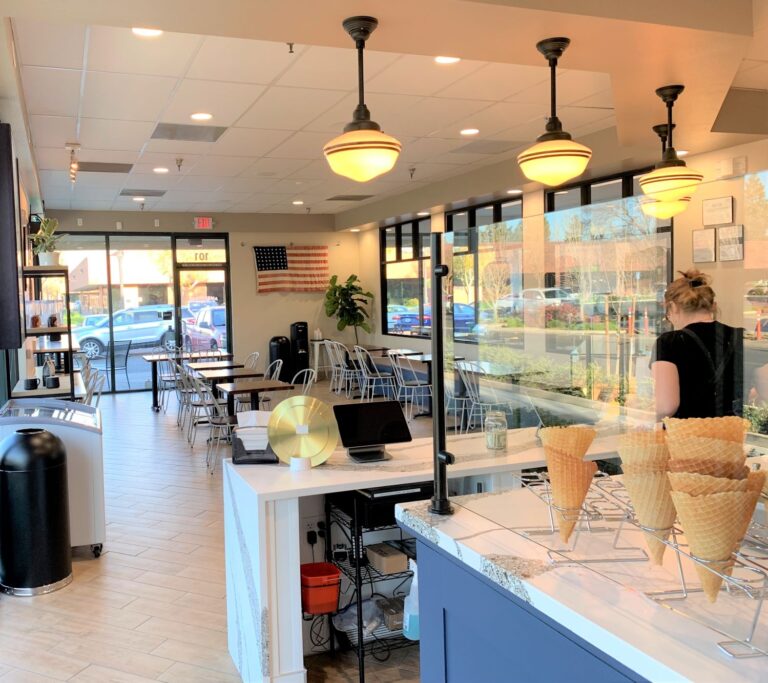 "Our other shop has a lot of Edison bulbs, and we wanted to replicate that look," he says. "Our shops are dimly lit at night, much more like a bar or nice restaurant, with the only white light emitting from our ice cream display case. The idea is to make the ice cream the main attraction and where all eyes are drawn when you walk in the door."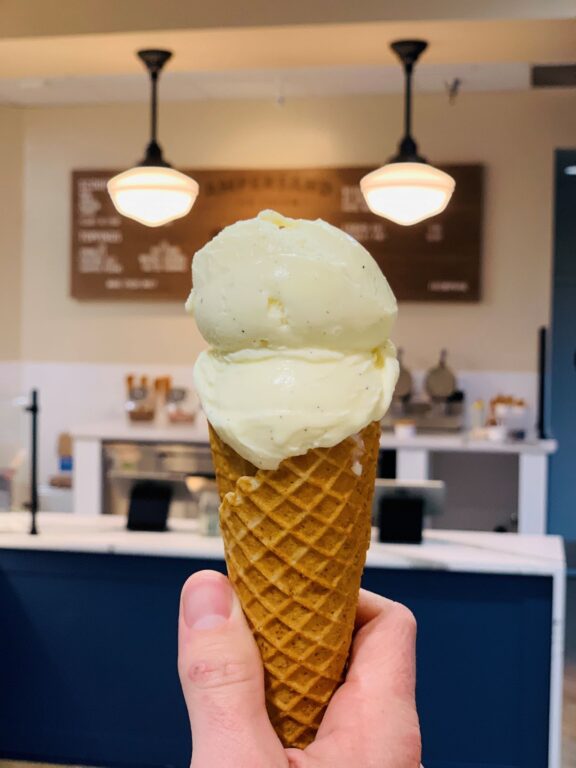 Since opening the second location, Jeff has received plenty of positive comments from his guests on his lighting choice.
"Lighting was something we felt that we had to get right in this location, and we pondered many different options before landing on these," Jeff says. "We love the look and feel of them in the space. They have been an absolutely perfect fit!"
Photos courtesy of Ampersand Ice Cream