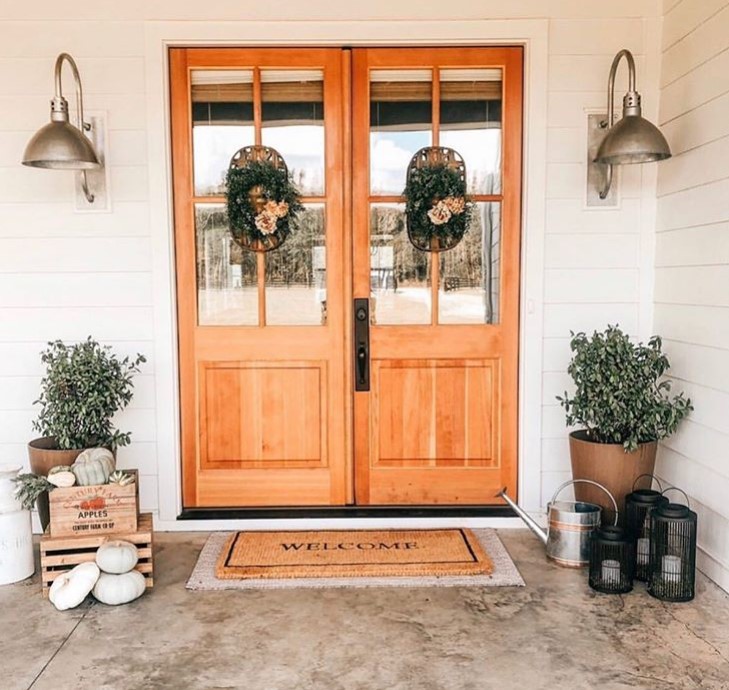 Fall Is In the Air, On the Porch, and On the Table!
Happy fall y'all! It's that time of year when temps cool down and pumpkin spice options heat up! It's also the season when our Instagram feed is chock full of autumn inspiration. We're sharing some of our favorite photos discovered on a recent stroll through our feed. Enjoy!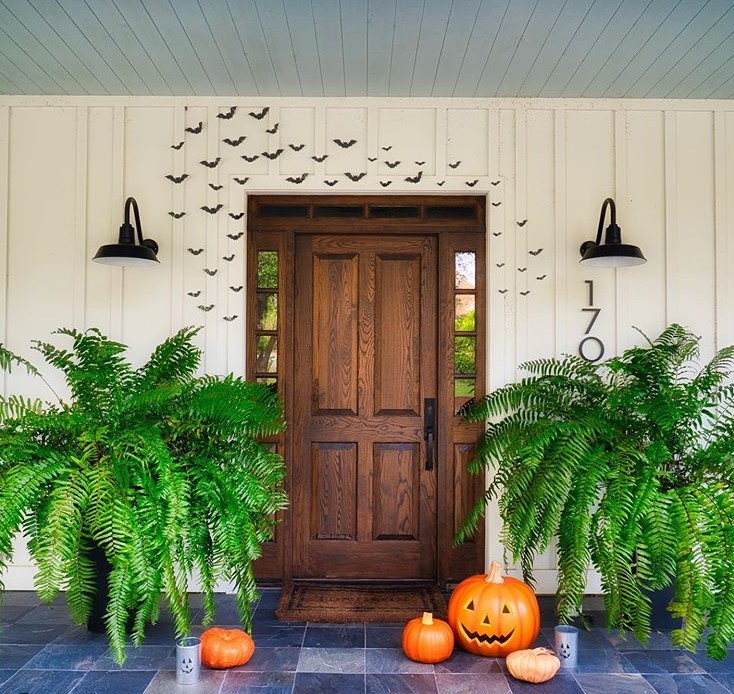 We love this pic by @blinkofaneye_photos! Eileen's entryway is ready for the season with lush greenery, happy pumpkins, a cauldron of playful bats, and classic Original™ Warehouse Gooseneck Barn Lights. Check out Eileen's insta feed @farmgalflowers for more beautiful photos!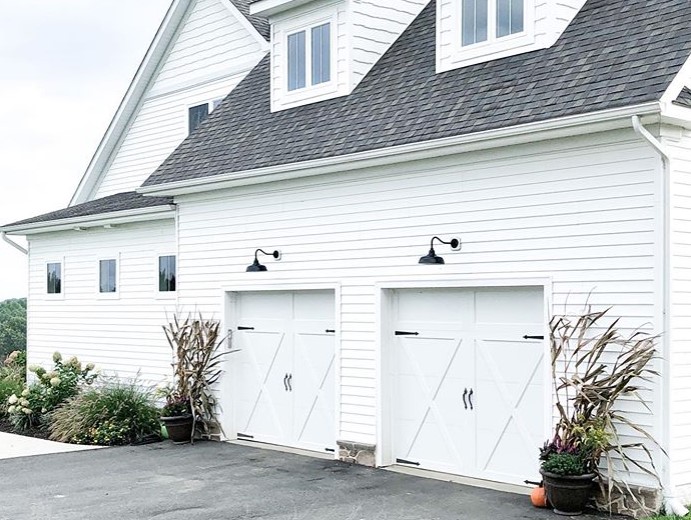 Carolyn, @WhiteHomeOnTheHill, added fall planters by her garage complete with cornstalks, mums, celosia, and goldenrod. Her black All Weather Gooseneck Farm Lights offer plenty of light at night and pop perfectly off the white facade.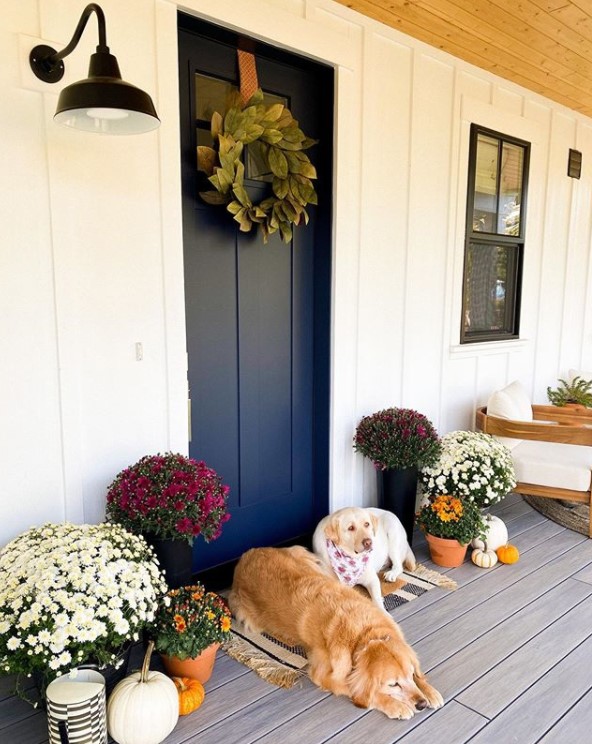 Rachel @rachelburich also chose our All Weather Farm Light to brighten up her front porch. We love the touch of green on the door and the colorful mums below. And we're pretty sure that no goblins will get past these guard dogs!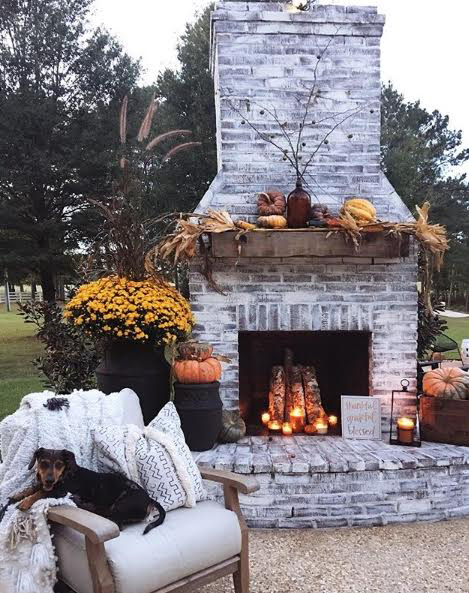 Is there anything more inviting than a warm fire on a cool fall evening? We're just a bit envious of Cindi's stunning setup over at @CindiMcIvoryHomeDesign!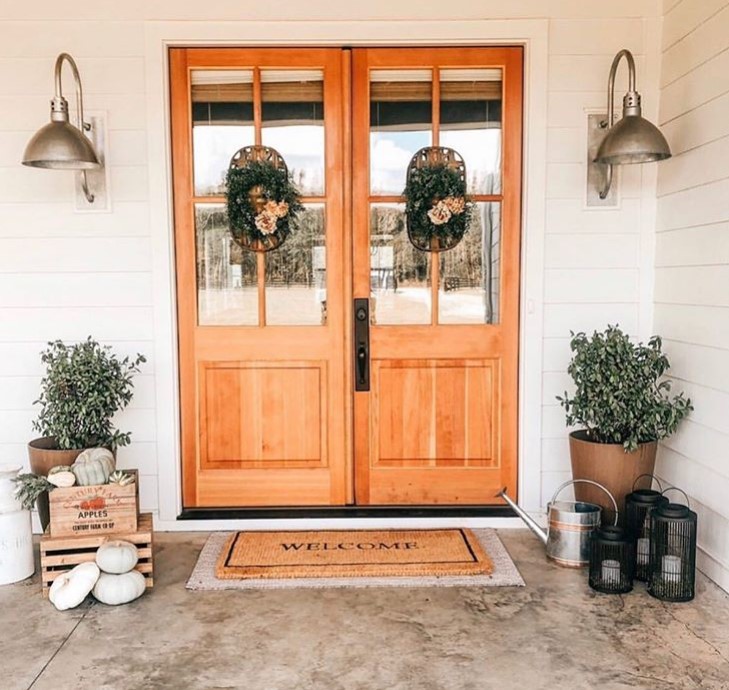 Double doors and double Wilcox Vented Gooseneck Lights lend plenty of farmhouse style to Jess's home at The.Tucker.Farm. These rugged gooseneck wall lights sport 14″ shades, a Galvanized finish, circle vents, and G19 gooseneck arms.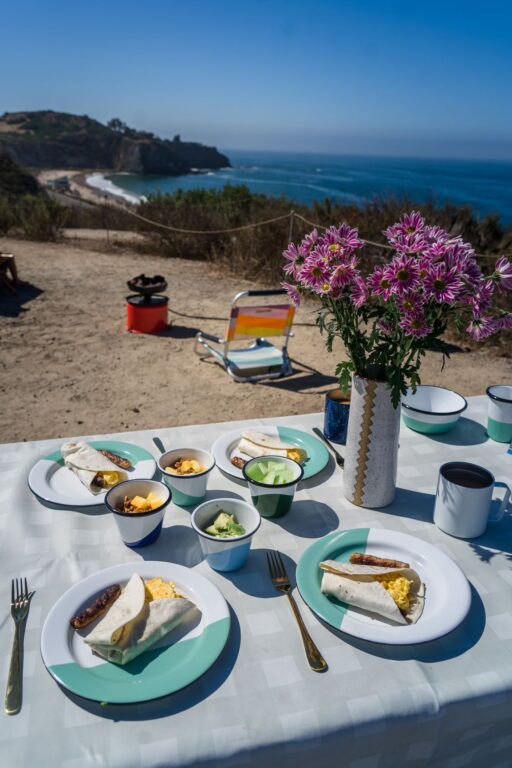 Even if you're traveling, you can add color to your dining table with fall flowers and porcelain dinnerware. Felicia, known on Instagram as @everydayadventurefam, picked out the12-Piece Dipped Breakfast Set for her family's travels. She customized this set, which includes four tumblers, four plates, and four bowls, with a Jadite finish.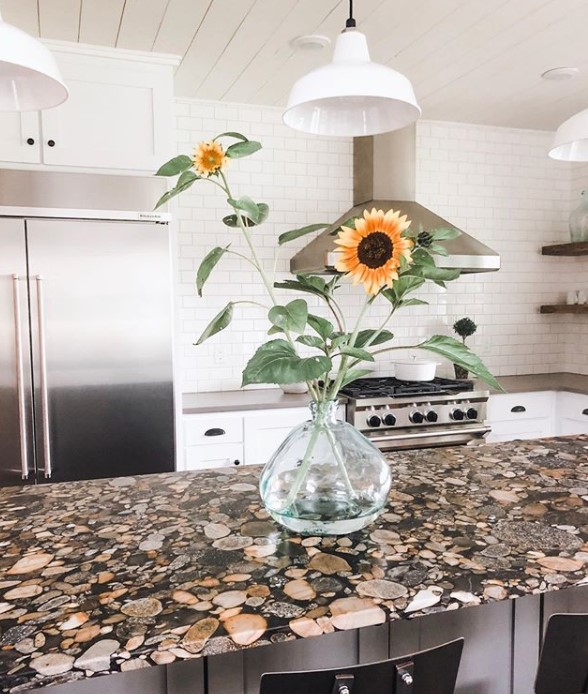 Louise, @balance_and_bison, brought the last bit of summer into her beautiful kitchen with sunflowers adding a splash of color beneath her Avalon Pendant Lights. These 14″ shades are customized with a White finish and Black cloth cords.
Be sure to check out our Instagram feed for more inspiration and don't forget to use #barnlightelectric and #mybarnlight for your chance to be featured. We'll be watching as the seasons roll by!