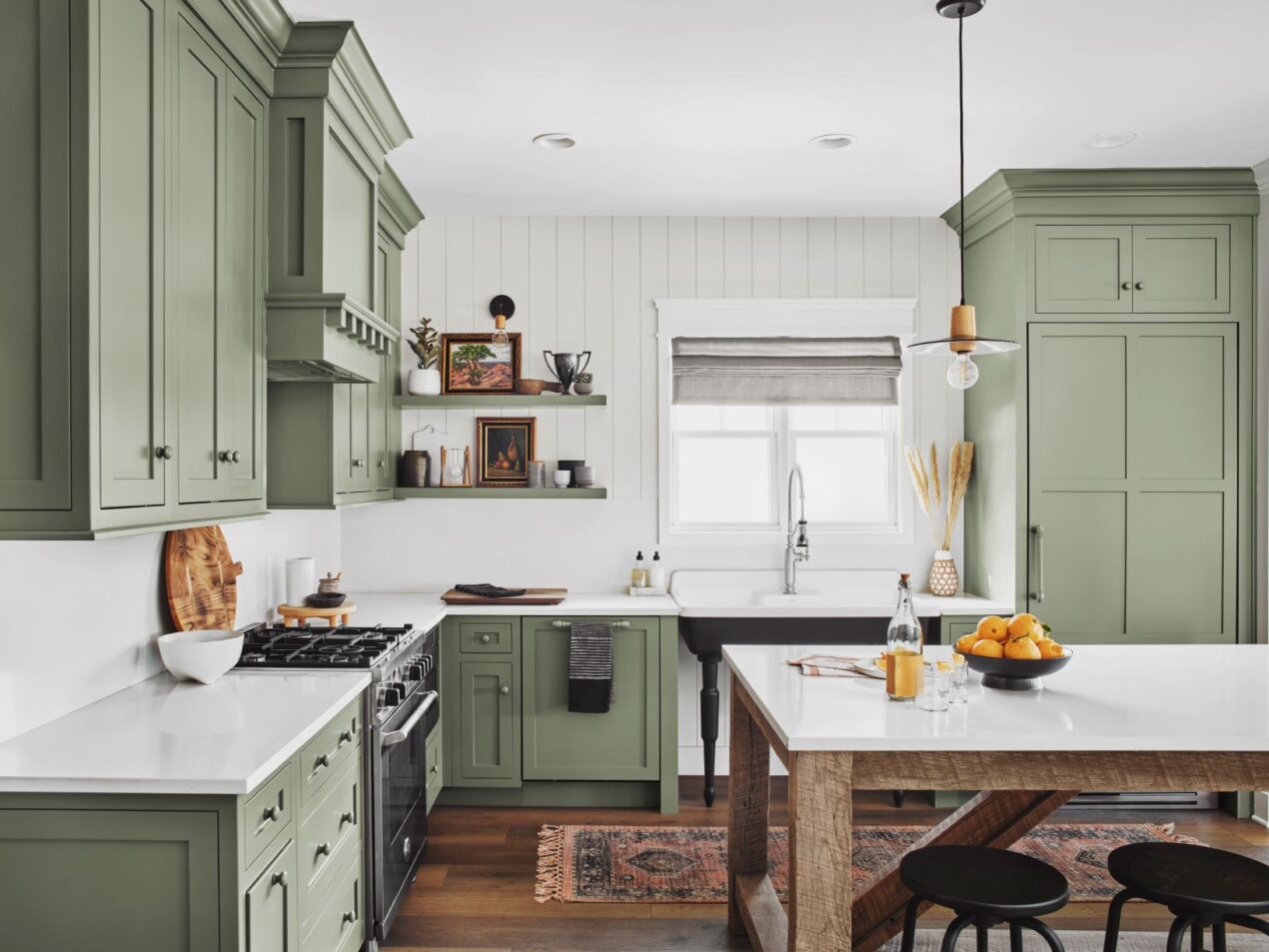 Wood & Metal Lighting Offers Traditional Look with Modern Edge
Today, we're excited to continue our tour of the Early Avery out in Phoenix, Arizona. If you're new to the Barn Light Electric blog or just getting caught up, this short-term rental is the creation of our good friend Austin King at Rafterhouse. We launched the series back in July with this post, then explored the exterior details in this post.
Our tour now moves inside this gorgeous bungalow where we're checking out the open layout of the kitchen, dining, and living areas.
"The interior of the house drew its design inspiration from the exterior bungalow architecture designed by Higgins Architects," Austin says. "We wanted the interior aesthetic to relate to the exterior; however, we also wanted to modernize and spice up the traditional bungalow style."
Those spices are evident in the details of this thoughtfully designed space including lighting inspired by tradition and craftsmanship. Barn Light's new Timber & Ore Collection, which features classic fixtures enhanced by the warmth of wood, fit that bill perfectly.
Austin chose the Conoco Draftsman Wooden Top Pendant to accent the kitchen island. He customized these handcrafted pendants with 12″ Black shades, Ash wood, and black cloth cords.
"This pendant is perfect over the island. The wooden socket relates incredibly well to the barn wood island while the metal shade helps modernize the space," he explains. "I wanted the lighting to complement the kitchen but not overpower it. The pendants provide an accent without visually distracting you."
To the left of the large farmhouse sink, open shelving is topped by a Downtown Minimalist Wooden Socket Wall Sconce also from the Timber & Ore Collection. Austin customized this wall light with the same Ash wood and Black shade to match the pendants over the island.
"This sconce is the perfect match to the Conoco Pendant," he notes. "We wanted to create a curated design moment for the open, floating shelves, and eash accessory was specifically selected and grouped. The minimalist nature of the sconce allows it to mix in and blend nicely with the shelving accessories creating the cohesive moment we wanted."
For the nearby dining space, Austin chose the Aero 2-Light Stem Mount Pendant, an industrial-style pendant handcrafted from commercial-grade materials that are easy to customize.
"This pendant has a unique craftsman-type feel to it with the metal piping," he explains. "And the Black finish matches other black hardware elements in the room. Again, so much goes into creating cohesive moments. All of these details need to be reviewed and coordinated so spaces relate to one another and avoid feeling disjointed or too eclectic."
Like all of the fixtures handcrafted at Barn Light's Florida manufacturing facility, the Aero can be customized with finish color, stem and arm lengths, and other accessories. Due to the high vaulted ceiling in the dining space, a custom 92″ stem was crafted for Austin's fixture.
"We love all of our lights, but my absolute favorite aspect are the custom wooden sockets of the Timber & Ore line," Austin says. "As a home builder who greatly respects the craftsmanship of carpentry, it is gratifying to incorporate a wood finish into the lighting package."
Photos courtesy of Rafterhouse