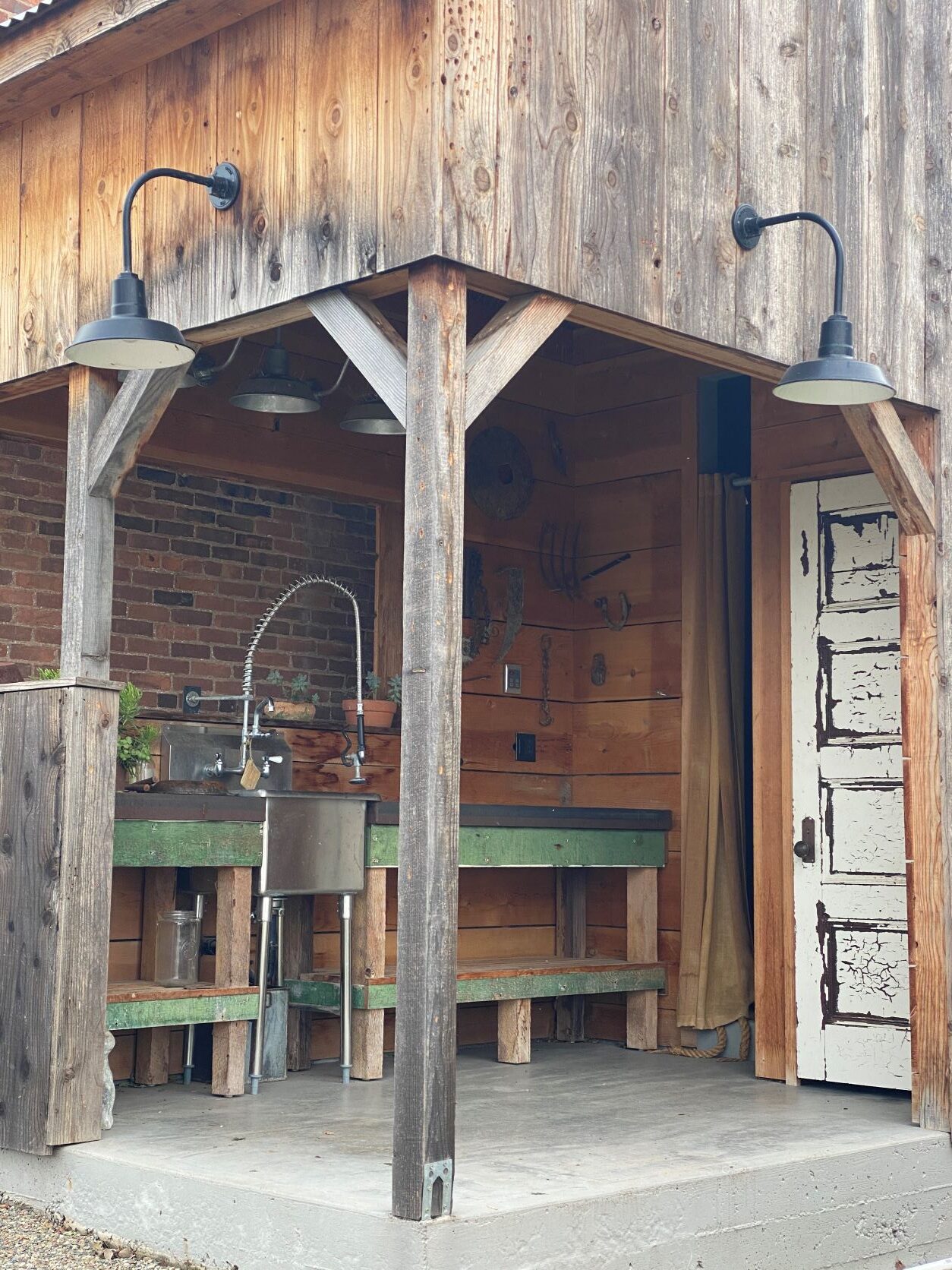 Barn Lights Offer Traditional Feel, Modern Options to California Ranch
What does an interior designer do when presented with an opportunity to take over the family ranch? If you're Emily Taylor, you embrace the challenge with the same passion and enthusiasm that a full-scale renovation requires! Emily, her husband Ned, and their family now devote their creative energies to mixing time-honored farming traditions with new land management strategies.
The PT Ranch, located in Ione, California, is home to longhorn cattle, pigs, sheep, ducks, chickens, and turkeys. The ranch includes an event venue, an AirBnB home, a farm store, and plenty of barn space for the work at hand.
"Some of the barns here date back to the late 1850s and have been restored to accommodate our store and event business," Emily says. "Other buildings, such as my husband's office and the potting shed, are newly built within the last few years." Emily wanted to create a consistent look across the ranch and achieved this through the use of barn lighting on all of the buildings.
"We tried to let the natural beauty of the old buildings shine by keeping the patina of the old barn boards but, at times, adding a modern element," she notes. In searching for lighting, Emily wanted lights made in America. She discovered Barn Light Electric fixtures at a restaurant in Sonoma and was hooked. She purchased a number of Original™ Warehouse Gooseneck Lights to use on several buildings around the farm.
"I really like the nod to the traditional feel of the lighting, but the scale and quality are more in keeping with modern-day fixtures," Emily explains. "I used a Black finish on all of the exterior lights and hardware to keep the focus on the integrity of the barn."
For the interior spaces, Emily customized her new lighting with a Galvanized finish. In the farm store, a low ceiling necessitated the use of a flush mount pendant. The handcrafted Original™ Flush Mount Pendant Light sports an 18″ shade to provide plenty of illumination while staying tucked out of traffic.
In one of the newer buildings, which houses Ned's office, the entryway features an Egg Wall Sconce. Handcrafted from commercial-grade aluminum, the shade sports a Galvanized exterior and a contrasting White interior. Emily chose an 8″ projection for the arm.
"I went with the Egg Wall Sconce here because I think this light is very transitional," she says. "It goes well with the pendants in the space and the simpler, more Scandinavian feel of the interior." Being able to customize each light to best suit each space with size and finish color made Emily's job easier than wrangling longhorns.
"The quality-to-price is excellent as is the design," Emily says. "Barn Light does a great job!"
Photos courtesy of PT Ranch