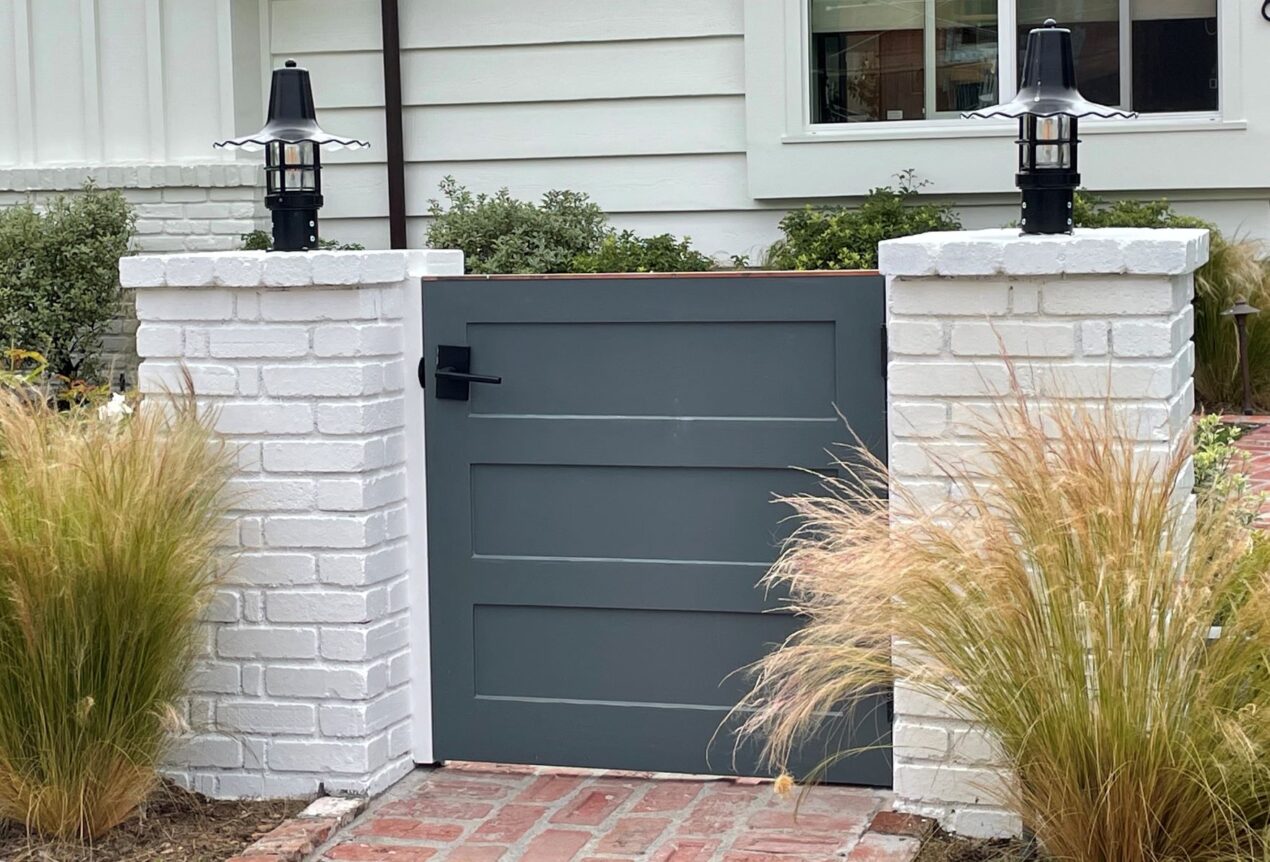 Wavy Seaside Shades Transform Exterior of California Home
First impressions count — in relationships and in real estate. Creating the perfect curb appeal for a home can include a well-manicured lawn, a pop of color on the door, or finding the perfect outdoor light fixture.
One California homeowner decided to spruce up the exterior of her home, shown below, in anticipation of putting it on the rental market. She sought the help of Ann Kelly, of APK Horticultural Services, to add some eye-appealing style to the space.
"We did some easy updates with painting, planting, and new lights," Ann says. "It's an old 1950s beach cottage, and I wanted to find a way to celebrate that." In her search for outdoor lighting, Ann discovered Barn Light Electric where she fell in love with the wavy profile of the Seaside shade.
"When I saw that, I thought, 'Oh my gosh, we need this everywhere!'" she explains. "I love that you can pick the color, the sheen, the size. The fluted shade is just perfect!" Ann selected the Seaside Industrial Guard Post Mount Light to adorn the front gate. She customized these handcrafted lights with 12″ shades, a Black powder coat finish, and clear glass.
On the front porch, Ann chose the same Seaside shade but with a wall sconce mount. This wall light is customized with a slightly larger 14″ shade and the same Black powder coat finish as the post mount lights. Ann also selected the wire guard-and-glass option for this fixture. The wire guard sports a Galvanized finish and clear glass offers maximum illumination.
"I chose the 14″ size for the wall sconce because the homeowner wanted the light to be visible from the street," Ann notes. "And I wanted a bit of Galvanized, so I added the wire cage to this light. The door and shutters are gray so it complements those well." These American-made lights are hand spun from commercial-grade aluminum and come in three shade sizes. Dozens of finish options are available including porcelain enamel finish colors, LED, and a variety of mountings.
"The charm of the fluttery shade is unusual and different," Ann says. "Everyone tends to copy one another in the neighborhood, so this is a little added touch to make them unique. The lights completely transform the front and the owner loves them."
Photos courtesy of APK Horticultural Services