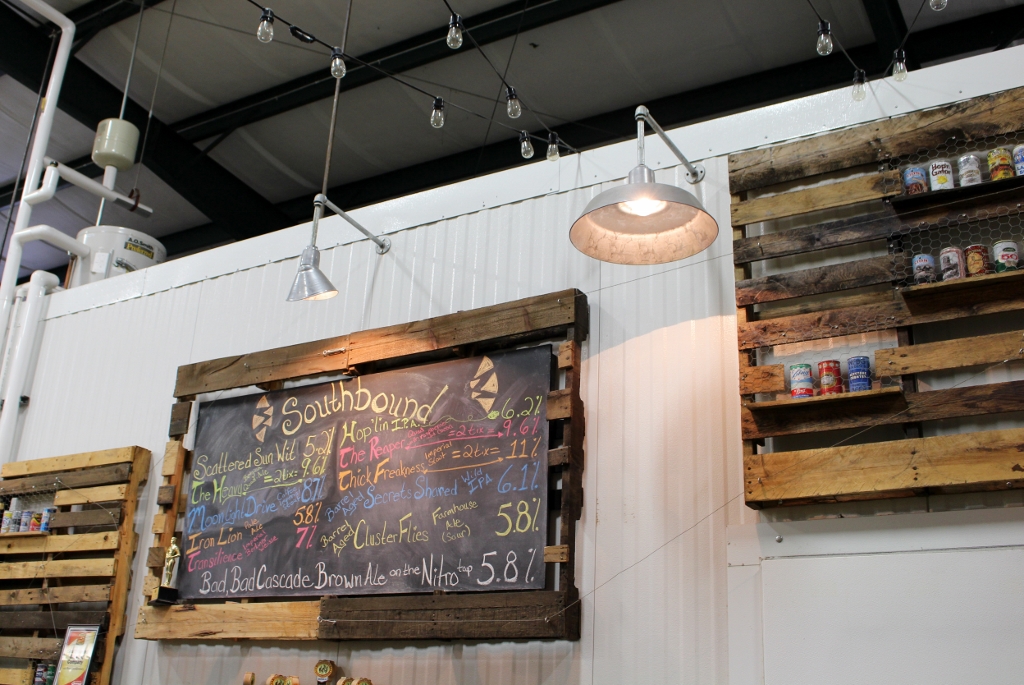 A Look Back | Commercial Lighting Goes Bold in 2015
We're winding up a week of reflection here on the blog as we've been looking back at some of our favorite customer projects and our most popular pins. Today, we're perusing some of our favorite commercial projects.
I hear ya. What's so special about commercial lighting anyway? It's all fluorescent, nondescript, and boring, right?
With apologies to Lee Corso, not so fast my friend. Here we share some pretty special commercial spaces that use American-made lighting to add a focal point and bring both style and safety into the design plan.
Favorite Restaurants — After 15 years in business, this south Florida sushi joint was ready for a design refresh. The team created a light and breezy feel with Mig Pendant Lights finished in a creamy Delphite Blue.
They also made a statement piece using the Downtown Minimalist Cord Pendants with matching Delphite Blue cups and blue-and-white cloth cording. You can read all about it here.
Another favorite eatery, also in south Florida, shows how Angle Shade Lighting doesn't always have to be black, boring, and utilitarian. Lulu's Nitrogen Ice Cream uses vivid red as part of its brand identification and this 10″ Elliptical Sign Light was the perfect size, shape, and color for their new signage.
Favorite Office Spaces — We worked with some very creative people this year who helped redefine the traditional office. The offices of Path Interactive in New York City are welcoming, fun, and full of playful energy. The designer for this full-gut renovation project (read the full post here) wanted lighting that kept the vibe of the space without feeling too commercial. These white Wilcox Deep Bowl Pendant Lights pop from the gray ceiling, help set the mood, and provide plenty of light even on dark winter afternoons.
Many commercial businesses are making the switch to LED lighting. LED lights are cooler, require significantly less energy, and reduce maintenance costs over the long haul. An insurance office in Ridgeland, Mississippi, wanted to switch to LED but the owners were not willing to sacrifice style. With our hand-spun Wilcox LED Deep Bowl Pendants, they got the best of both worlds!
Favorite Brewery — The craft brewery industry continues to explode and we lift our glasses to those who choose to adorn their spaces with our American-made lighting. Southbound Brewery in Savannah, Georgia, was one of our favs not only because they have excellent choice in lighting but because we got to drop by for a visit! Classic galvanized Original™ Warehouse Gooseneck Lights paired with Elliptical Sign Lights give this brewery a raw, no-fuss edge.
Favorite Gym — The Wall Climbing Gym in California takes care of your body and the environment. Thanks to these rugged yet earth-friendly Bomber LED Pendant Lights, clients can soak in the industrial feel of the gym while perfecting their climbing technique. The owner loves the "elegant simplicity" of these fixtures and notes that they help tie the many elements in the space together.
There were many more great examples of commercial lighting which you can find by browsing the blog. And we're excited to see what new projects will be brewing in 2016!