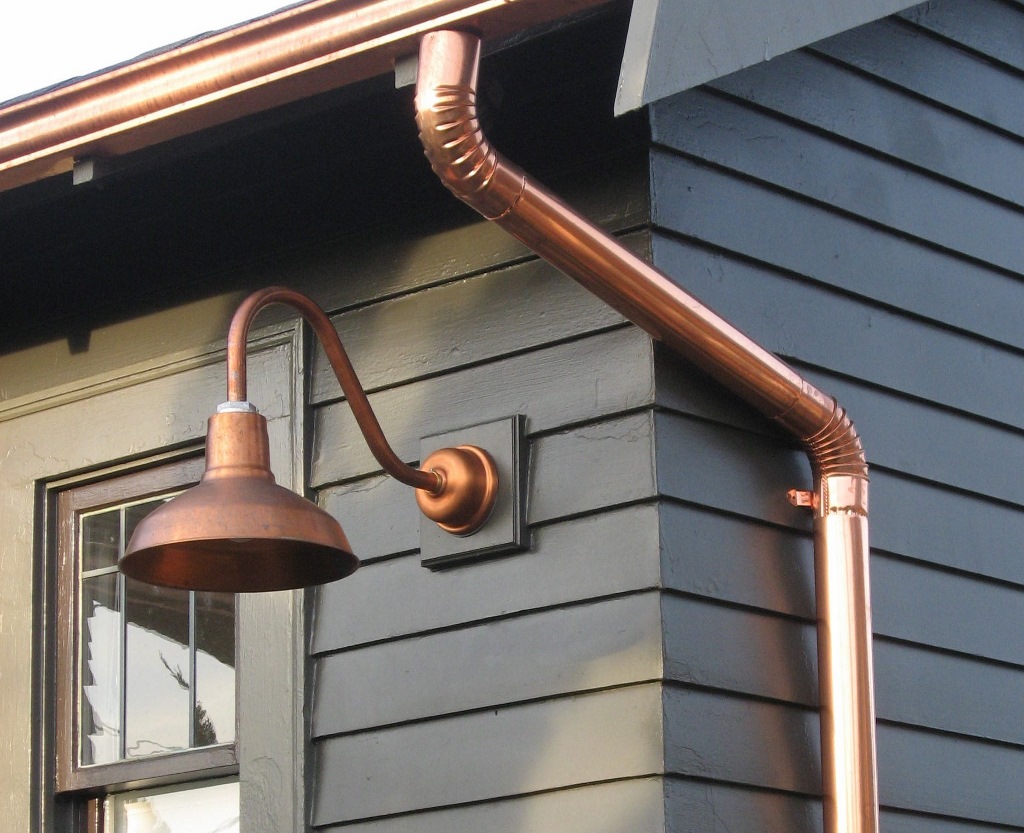 A Look Back | Our Most Popular Pins from 2015
So what do you call this week between Christmas and New Year's? Google offered up all sorts of suggestions including my newest fave — Restivus.
The last week of the year is typically a time of reflection and here at Barn Light Electric, our Pinterest boards are a great indicator of what lighting styles people found captivating so, without further ado, here are some of our most-liked and repinned photos from 2015.
Of course, barn lights are big for us on Pinterest as people seek out American-made, quality barn lighting for both indoor and outdoor locations. Gooseneck barn lights, in particular, are not just for barns anymore!
A favorite bathroom remodel was the one above created by Kelly in Indiana. We blogged about Kelly's farm house renovation and her choice of an Outback Gooseneck Light for this hall bath. Once this bathroom photo was posted to our Pinterest board, it wasn't long before other pinners took notice.
Warm metals were definitely a big hit this year with consumers, and the photo above was one of our most popular on Pinterest. We featured Mira's 1920-era Craftsman-style home in this blog post and the response to her beautiful photos was swift. Not only does the Dino Gooseneck Light look amazing against the dark gray facade, but the matching copper gutters and downspouts are the perfect complement.
And oh my. We can totally see why this photo was liked, pinned, and repinned so many times! Who wouldn't want to fold laundry in a space like this?!
Schoolhouse lighting appealed to both homeowners and interior designers in 2015 offering a vintage look to both traditional and contemporary spaces. This Primary Schoolhouse Stem Mount Light features hand-blown glass and a variety of customizing options including the painted band of Jadite around the globe.
What will you be pinning in the new year? We can hardly wait to see!