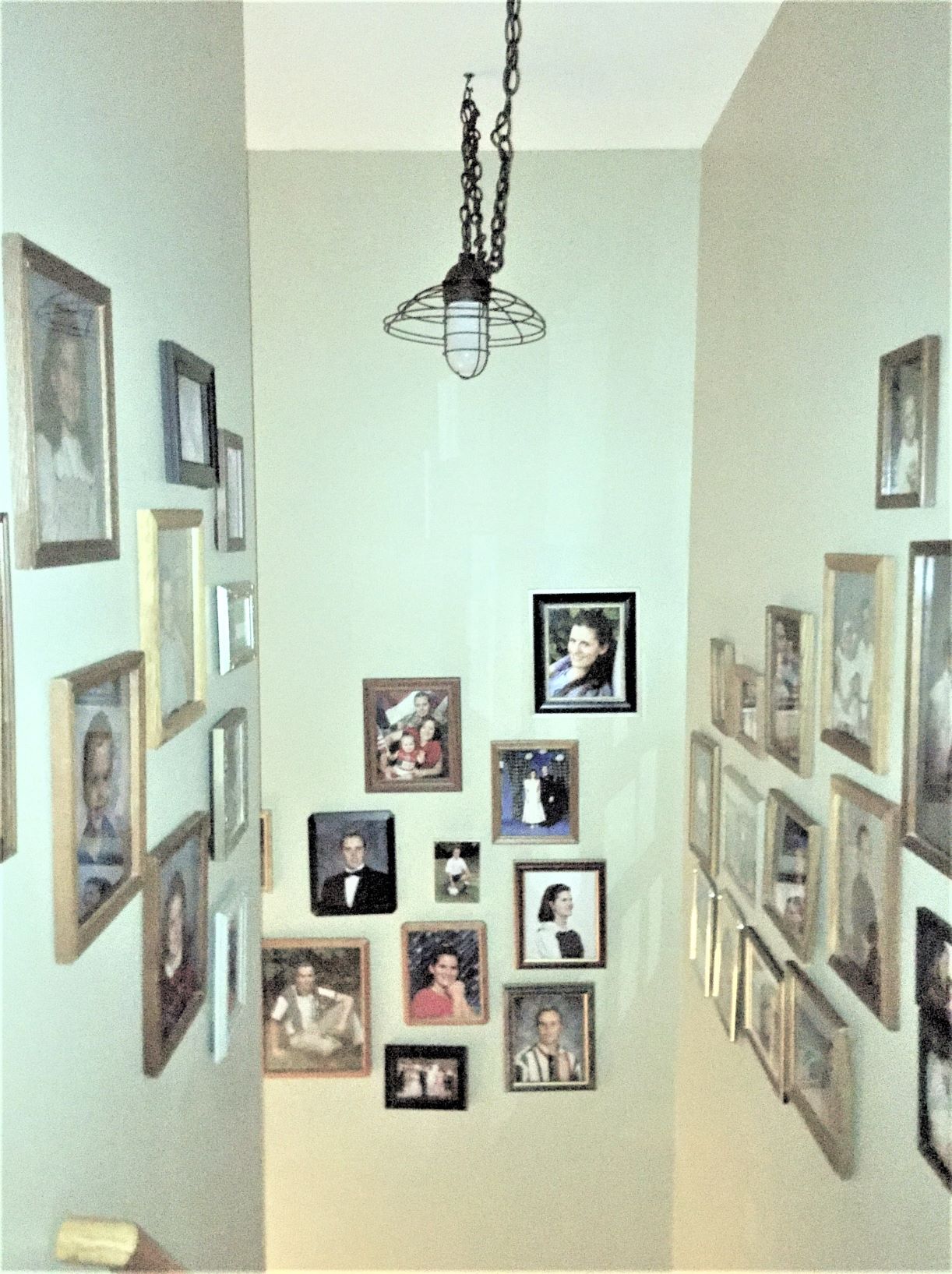 Let There Be Light! Rustic LED Pendant Brightens a Dark Stairway
When you live in the same house year after year, you get used to the nagging little things that need updating. Debbie lives in Elon, North Carolina, and had lived with insufficient lighting on her stairway for 14 years.
"That fixture was contractor-grade junk and did not give off nearly enough light. It was time for it to go," she says. "It was in a terrible spot so I wanted to find a pendant light with a chain that could be swagged over to where the light should be."
Debbie loves the efficiency of LED lighting and has retrofitted most of the lights in her home with LED bulbs. After watching the video on the Barn Light Electric website about integrated LED lighting (above), she knew she'd found the perfect light.
With a colonial-style home out in the country, Debbie wanted something that would work with their casual, rustic style. The stairway is home to scores of family photos taken during her 36 years of marriage.
"We have a son, a daughter and son-in-law plus five grandchildren," Debbie says. "I LOVE my family and enjoy looking at all of these photos taken through the years. I wanted a relaxed feel to the space with excellent illumination."
Debbie chose the Blue Collar LED Chain Hung Pendant, a unique American-made, guard-and-glass pendant complete with the latest in LED technology. She customized this rustic ceiling light with a 14″ shade, an Oil-Rubbed Bronze finish and five feet of chain. She also chose ribbed glass and a neutral white color temperature for the LED.
"I love the open design of the Blue Collar pendant for this high spot — less dust can collect on it!" she explains. "I also felt it would throw off more light than a solid shade." Debbie chose the finish color as it worked well with the paint and carpet color, and the color temperature is perfect for highlighting her family photos.
"LED lighting is energy efficient, cooler than incandescents, lasts a long time, and gives nice, clear light," she adds. "The light itself is beautiful, gives great light to my space, and being made in the USA makes me smile. I will be a customer for life!"
Photos courtesy of the homeowner