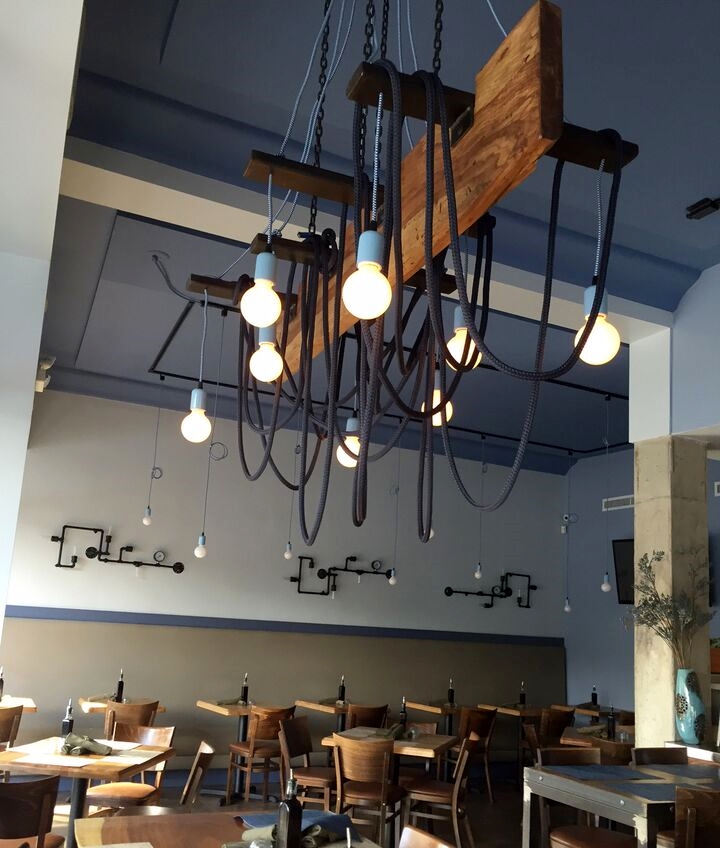 Sushi Maki on a Roll with Restaurant Refresh
To celebrate the 15th anniversary of Sushi Maki, a South Florida institution known for spreading the joy of great sushi, the restaurant's design team recently began a refresh of the properties. Starting with the flagship location in Coral Gables, the team wanted to create a light and breezy feel to the space.
"We wanted to draw attention to where our chefs are handcrafting the sushi," says Chris Romero, brand consultant for Sushi Maki. "We wanted simple, yet distinct, light fixtures that caught your eye but were not overpowering. Something classic and clean."
The team chose the unique look of the Mig Pendant Light finished in a creamy Delphite Blue. Upcycled from acetylene tank tops, these industrial pendant lights are rugged enough for commercial applications and can be finished in one of 11 porcelain enamel finish colors.
The porcelain enamel is baked on to the steel tops offering a high-gloss finish that is both durable and attractive.
"The Delphite Blue is a crisp, bright color," Chris says. "It feels fresh. And a little old school. It evokes the ocean and an old seaside fish market."
Bringing a touch of light to the table tops with a stripped down, contemporary look are 40 Downtown Minimalist Pendants. These bare bulb pendants offer a splash of color with their Delphite Blue cups and blue-and-white cloth cording.
"The Minimalist Pendant, again, is a clean and simple fixture, but in the Delphite Blue, it draws your eye," Chris explains. "And the cloth cord furthers the old school, seaside feeling." He adds that the store refresh project fell in line with their new fall menu which features items that are lighter, brighter, and use fresh local fruits and local catches.
Sushi Maki is a return customer to Barn Light Electric having selected lights for its other locations.
"We love that our lights are a statement piece on their own and capture where our brand is going — light, bright, simple yet elegant," Chris says. "Barn Light Electric lights are classic and the quality is excellent."
Photos courtesy of Sushi Maki