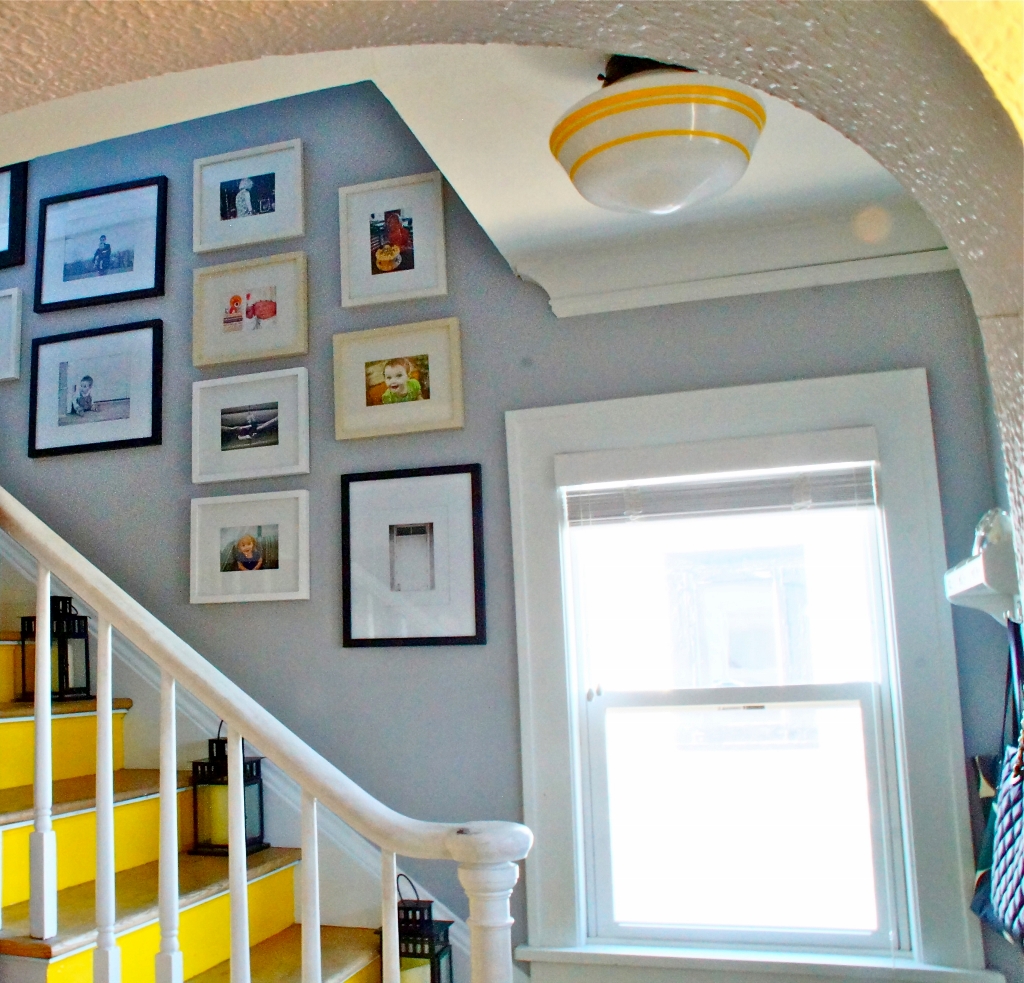 Schoolhouse Lighting Makes the Grade After the Flip
There is no shortage of TV shows that feature house flippers — those optimistic souls who purchase distressed properties, do some quick renovations, then sell the house for a tidy profit. Or at least they hope so. But what happens when the cameras move to the next property and new homeowners move in?
Kate, and her husband Aaron, purchased a home on the east side of Madison, Wisconsin, from a house flipper. The house had been rented for years and, as is often the case with rentals, had been seriously neglected.
"The flipper did a lot of nice things — new windows, central air, a new bath in the master bedroom, refinished floors — but all of the fixtures are definitely low-end, builder-grade materials," Kate says. "We have our work cut out for us." The dreaded, plastic mini blinds are gone, and they are slowly replacing all of the ceiling pendants throughout the house.
The home was built in 1929 and has a sizable addition of unknown vintage. In the foyer, Kate wanted a light that would make sense with the home's era and offer clean, white, soft light to welcome friends and family. She needed a flush mount light because of the ceiling height, and she also wanted a pop of color. If that's not too much to ask!
"I think a decent flush mount fixture is about the hardest thing to find," Kate notes. "When I found these Schoolhouse Lights from Barn Light Electric, I fell in love. I want them everywhere!" Kate and Aaron chose the Primary Schoolhouse Flush Mount Light and customized this American-made ceiling pendant with a large hand-spun globe. This vintage-inspired light also features three opaque painted bands of Buttery Yellow.
"A blogger friend with a similar-sized foyer bought the large size, so I went for it, and I'm so glad I did. It's the perfect size," Kate explains. "As for the bands, I wanted three because how do you turn that down? I wanted the dreamy Buttery Yellow to tie in with the risers that we painted." Kate has written about the couple's renovations on her blog called Life and Puppies.
Buying American-made lighting was important to Kate and is "one of my very favorite things about Barn Light Electric." With nine flush mount fixtures throughout her home — three have been upgraded — Kate has plans to continue adding the nostalgic touch that schoolhouse lighting brings to her home.
"I really love the painted bands most of all, but I also love the creamy white of the light itself," she says. "I love the way that it just makes the foyer, and I can't wait to replace our other ugly flush mounts! I wonder what color those bands will be…"
Photos courtesy of Life and Puppies