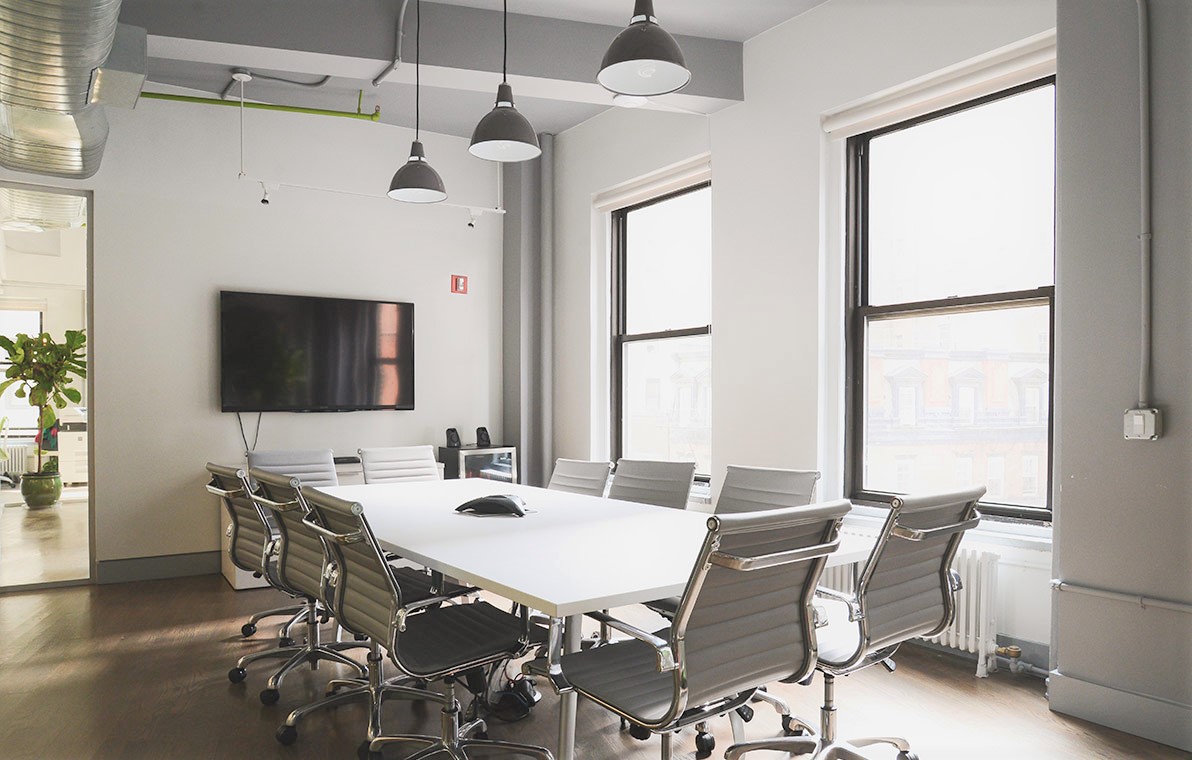 Deep Bowl Pendants Add Playful Energy to Office Space
Let's face it — Monday mornings are hard to face no matter where you work. The weekend is a fast-fading memory and Friday afternoon is too far away to even dream about.
So when the pros at Homepolish, a comprehensive interior design service, were called in to create a new office for Path Interactive in New York City, they wanted the space to be inviting not only for clientele, but also for the employees facing every Monday morning.
"This was a complete gut renovation," says Shelly Lynch-Sparks, head of commercial design at Homepolish. "I wanted the space to feel welcoming and fun. When you walk into Path Interactive, you feel the playful energy, but also that they get down to business." Path Interactive provides internet marketing solutions to a variety of clients from global corporations to individual retail and service businesses.
The office is located on Broadway in the Flatiron neighborhood and faces the northeast. This juxtaposition offers bright light in the mornings, but the space is significantly darker in the afternoons especially during the winter months.
"The challenge was to provide enough light and still keep the mood/vibe of the space without it feeling like an office," Shelly explains. "I'm very specific when it comes to lighting selections. I always try to steer clear of using anything that feels too commercial."
Shelly made a statement with the Wilcox Deep Bowl Pendant Light for the common areas of the office. She customized these deep bowl pendants with a generous 16″ shade, a White powder coat finish, and a standard white ceiling canopy and cord.
"I painted the ceiling gray so I needed the fixtures to pop aesthetically," Shelly notes. "These were simple and fit the space perfectly."
The Wilcox Pendants are American made and hand spun from commercial-grade aluminum. Multiple shade sizes and a wide variety of finish colors are available for the Wilcox which is also available as a gooseneck light, stem mount pendant, and wall sconce. This popular ceiling light is also available in copper, brass, and LED.
"The lights elevate the space, not only functionally but aesthetically," Shelly says. "They are super fun and fit the industrial aesthetic we continued throughout the space."
Photos courtesy of Claire Esparros and Homepolish