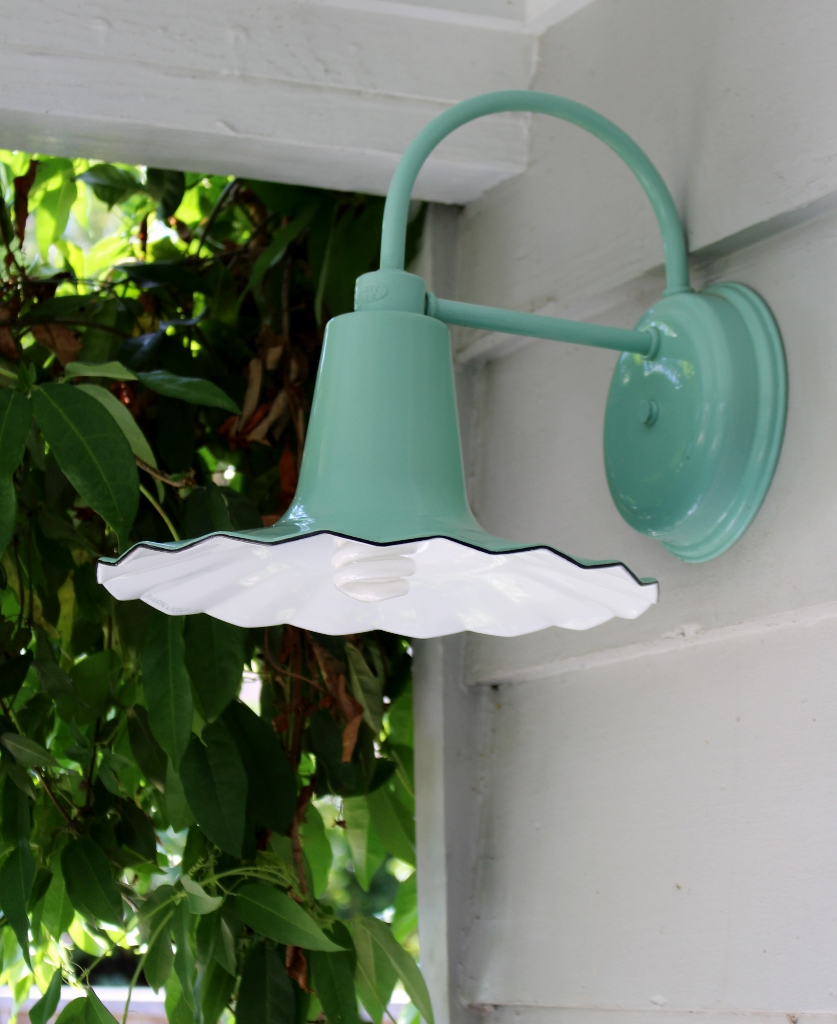 Wall Sconce Lighting Has Come a Long Way Baby!
The idea of the wall light has been around for centuries. From medieval days of glowing torches lining the castle walls to warehouse shades providing light to early 20th century barns, no fixture is more versatile in offering the perfect spot of light like the wall sconce.
While some light fixtures serve specific needs and spaces, the utilitarian wall sconce resides happily at the intersection of form and function. In small spaces like powder rooms and stairwells, the wall sconce can serve as the main light providing both safety and style with its compact design. In larger spaces, sconces add a layer of light to complement pendants, chandeliers, and floor lamps.
And now you have more choices than ever when it comes to wall sconces! With a wide ranging variety of sconces to choose from including powder coat, porcelain enamel and natural finishes, you're sure to find a style and color to suit your space.
For example, we've taken the classic barn light shade and adapted it to a mini wall sconce that is perfect for kitchens, hallways, and bathrooms like this one. The Fargo Wall Sconce, shown above, is hung in pairs to lend plenty of light and style to this bathroom vanity.
Many of our wall sconces are wet rated meaning they can be installed indoors or out. The front porch is a great spot for a sconce like this Streamline Industrial Ring Sconce. With dozens of finish colors and six glass options to choose from, you can customize this American-made wall light to suit any décor.
Our porcelain enamel option offers a rugged, long-lasting finish that will never fade. This Seaside Wall Sconce sports a creamy Jadite finish color and a bright white interior to reflect plenty of light. Our porcelain enamel lighting is hand spun from commercial grade steel to provide years of use.
Wall sconces can even serve as nothing more than a decorative accent. If you find a wall sconce that you love, find a spot, hang it, and enjoy. The Primary Schoolhouse Sconce is a delightful addition to this reading nook and even when turned off, serves as a classic accent piece. Also available in LED!