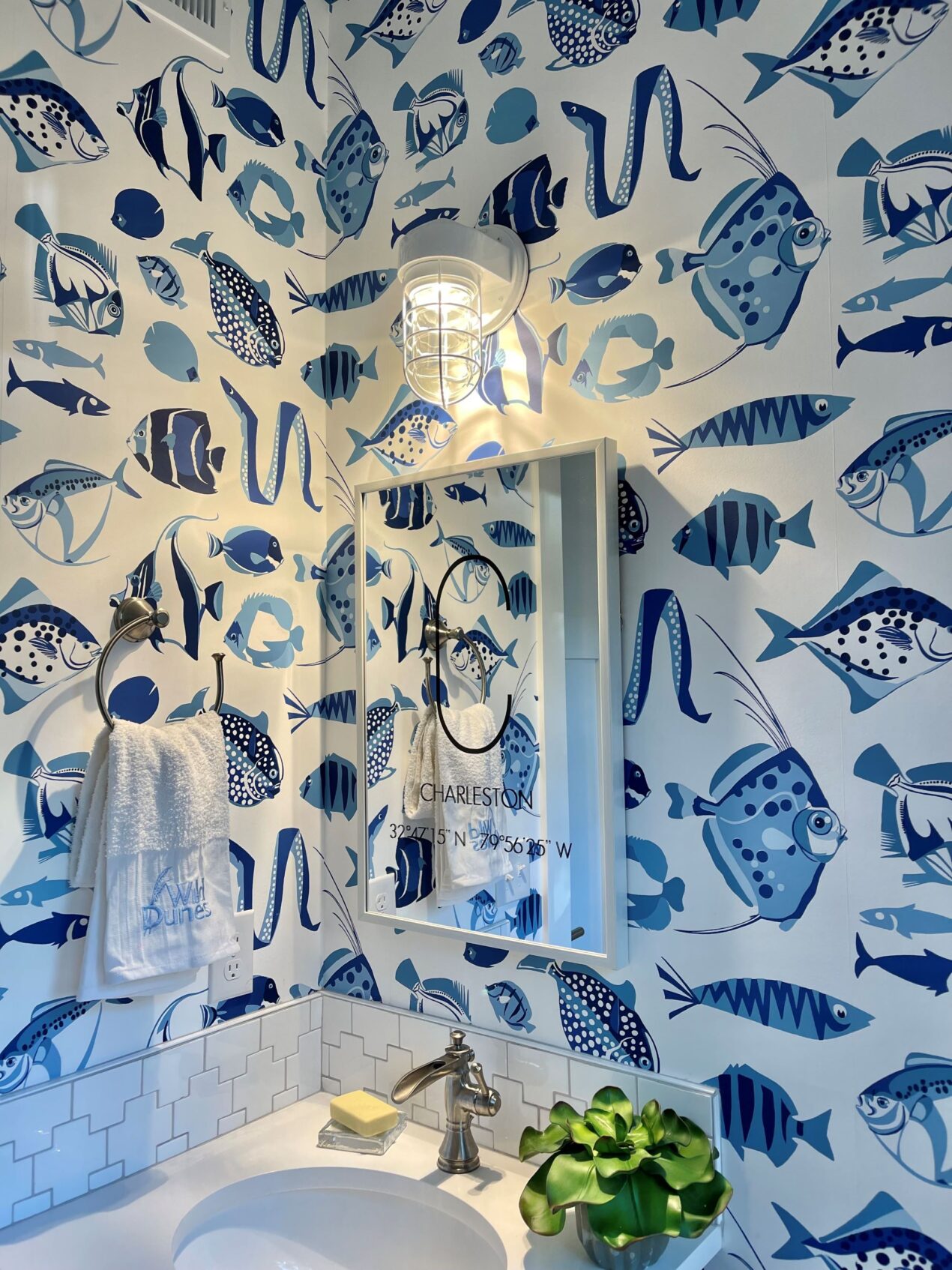 Wallpaper Wednesday | Creative Papers Pair Perfectly With Handcrafted Lighting
Once considered a dated trend, wallpaper is now seen as a stylish and versatile way to add personality and interest to any room. With more options than ever, from classic patterns to modern designs, wallpaper exudes personality, color, and style.
Not only can wallpaper add texture and dimension to a room, but it can also hide imperfections in the walls. Add stylish, American-made lighting to the mix and you have yourself a magazine-worthy space. Check out the latest offerings from our customers for below!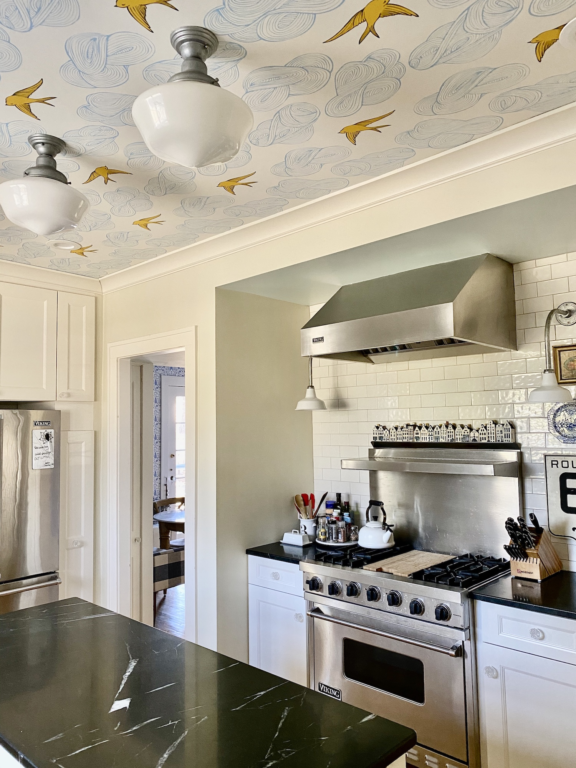 An interior designer by trade, Sara Silburn loves designing, renovating, and updating homes. The principal of Hill House Design Studio, Sara turned her creative eye to her own home located in Minneapolis, Minnesota. In the kitchen, Sara chose the Primary Schoolhouse Semi-Flush Mount Light to accent her whimsical, wallpapered ceiling. These fixtures are customized with large Opaque glass and Galvanized fitters.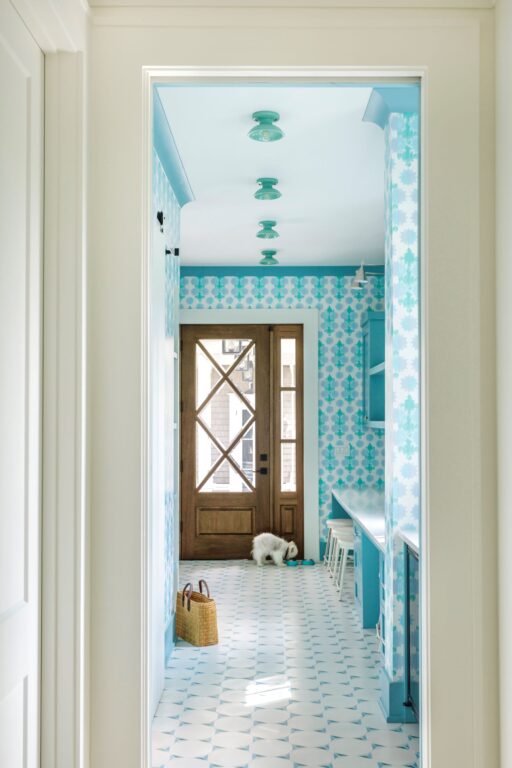 Soothing blue-green wallpaper lends a stylish air to this beautiful mudroom designed by Lauren Leonard Interiors. The space is highlighted by four Kao Flush Mount Lights in a complementary Mint finish.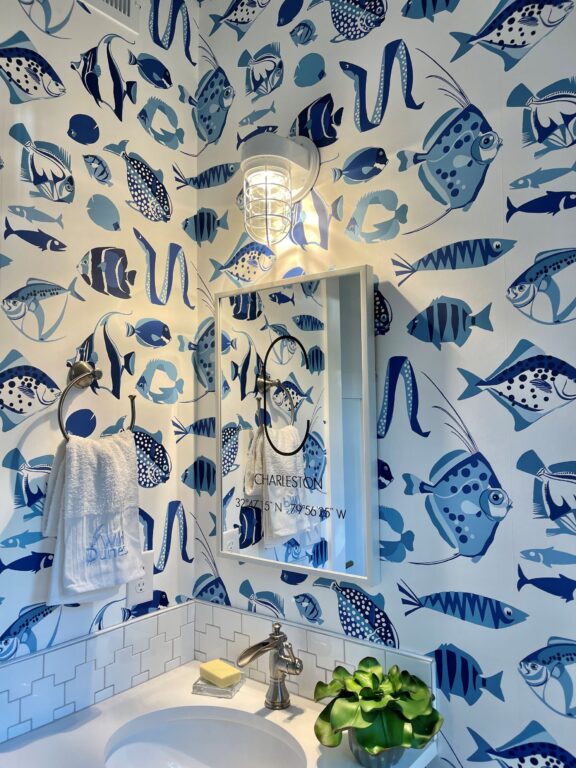 This half-bath may be one of the smaller rooms in Nadine's home, but it makes a bold statement! An ocean of fish offer a fun splash of color while the Streamline LED Industrial Guard Sconce brings energy-saving illumination. This American-made wall light is customized with a powder coat White finish, wire guard, clear glass, and the no-shade option.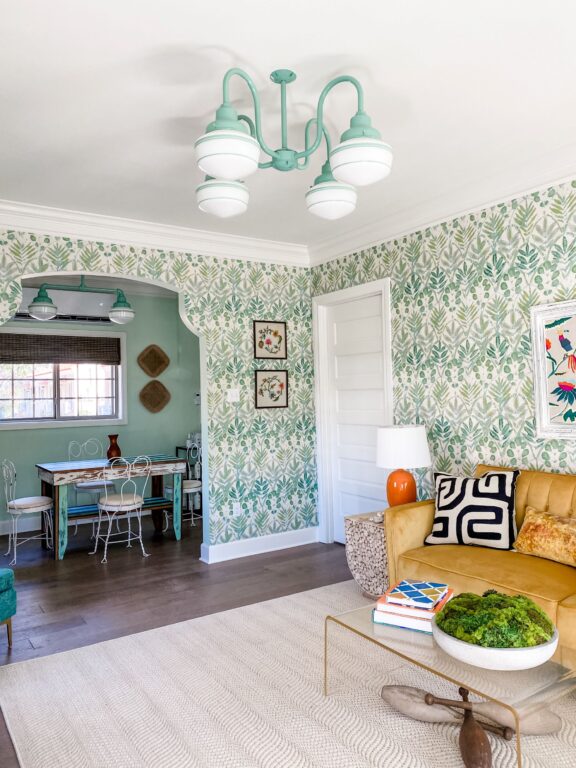 Our good friend designer Sara McDaniel tackled a massive renovation of eight villas in Minden, Louisiana, that had been abandoned for 40 years. Featured in this blog post, the villas were transformed thanks to Sara's talented eye and plenty of sweat equity. In this cozy living room, captivating, leafy-green wallpaper provides a perfect backdrop for a Primary 4-Light Schoolhouse Chandelier with a creamy Jadite finish. This American-made schoolhouse light also features small opaque glass and a 12″ stem.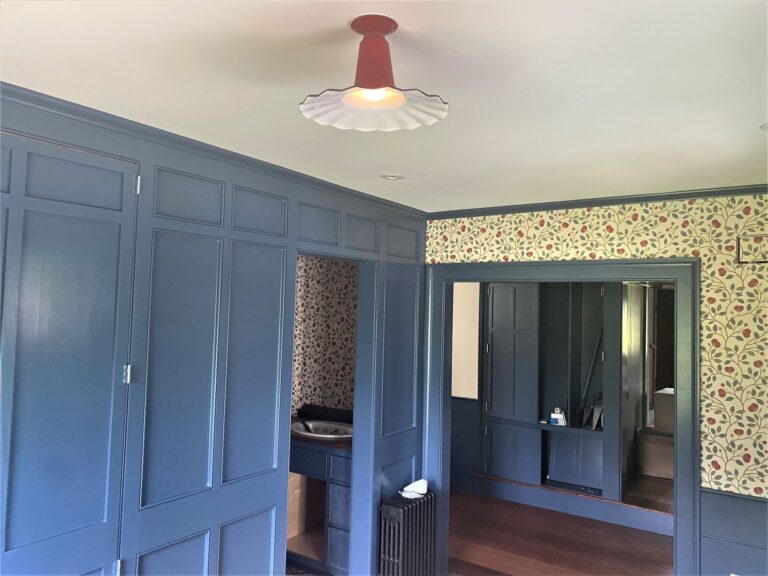 As David planned the mudroom for his new Pennsylvania home, he selected the Seaside Flush Mount Light to highlight the space. This handcrafted light is customized with a 14″ shade and high-gloss, porcelain enamel Cherry Red finish.
"Our designer actually used the color of the light to choose the wallpaper," David says. "The color and finish are amazing! It's subtle but the porcelain finish is of super quality, and you can tell this thing wasn't made in a big factory overseas."
Second photo courtesy of Lauren Leonard Interiors and Jessie Preza