Vintage & Rustic Barn Chandeliers for Industrial Farmhouses
In addition to providing necessary lighting, chandeliers add elegance and character to a home or business. Regardless of their size, unique and customizable rustic chandeliers from Barn Light Electric can become the focal point of any room.

At Barn Light Electric, we offer several sizes and styles to complement your home – from rustic and vintage to ultra modern and contemporary, our chandeliers are sure to become an instant attraction in any room. Plus, as with all of our high-quality, American made products, each fixture can be fully customized to match its surroundings.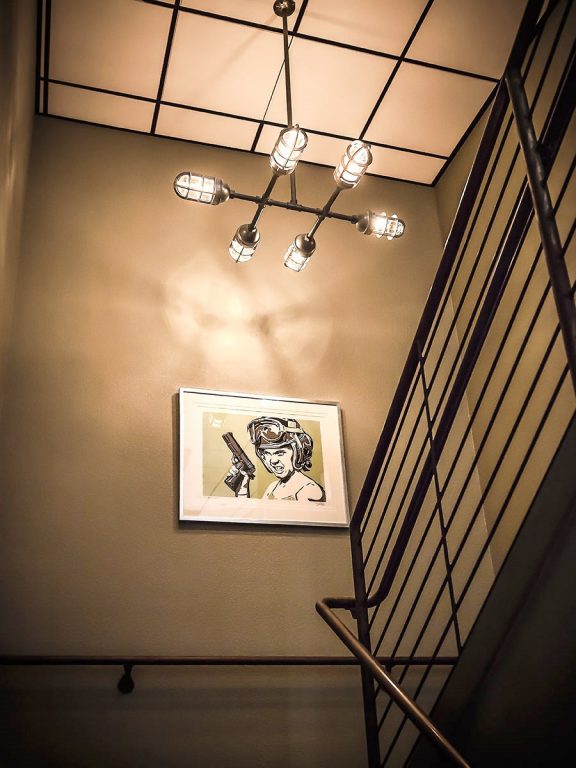 The Industrial 6 Light Chandelier known as "The Factory Overhead" (pictured above), is a perfect chandelier for machine shops, industrial lofts and showrooms. A patchwork of stems connects six atomic cast guard units for a cohesive and efficient look. Known for their design and upcoming trends, Apartment Therapy featured The Factory Overhead on their design blog. The Spring City Arts Gallery in Utah also installed this chandelier to maintain the historic appearance required for listing on the National Register of Historic Places.
Our rustic chandeliers are ideal additions to industrial farmhouse style homes. Their cast guard Atomic Era styles are popular in retail stores, showrooms and lofts that reflect the Industrial Era. Our most popular rustic chandeliers include the 5-Light Chandelier known as the Apollo and the 2 Light Chandelier known as the Insider.  The Insider pairs two cast guard lights together to create a smaller chandelier ideal for outdoor dining areas or a narrow front entry way.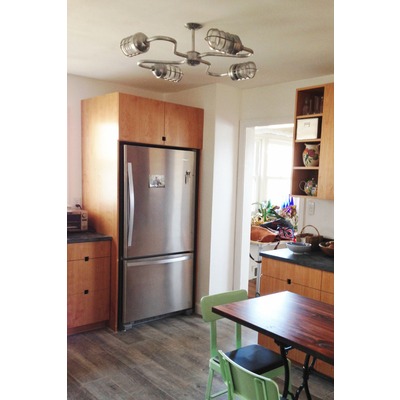 The Orbiter is a circular version of the Factory Overhead. The Orbiter pairs four atomic guards together and places them on curved gooseneck arms. With a design not seen by many, the atomic look will never go out of style. Regardless of the finish choice chosen, this pinwheel style chandelier will gain the attention of guests and visitors alike! For more information on chandeliers, visit barnlightelectric.com.